Natural Deodorant Without Baking Soda
A natural deodorant without baking soda is easy to make and just as effective as store-bought but without toxic ingredients.
This DIY deodorant recipe is great for a simple ditch and switch. Looking to slowly start eliminating toxic ingredients from your skin and beauty routine? Well look no further and begin making your own deodorant at home for a fraction of the cost of some store-bought natural ingredient deodorants.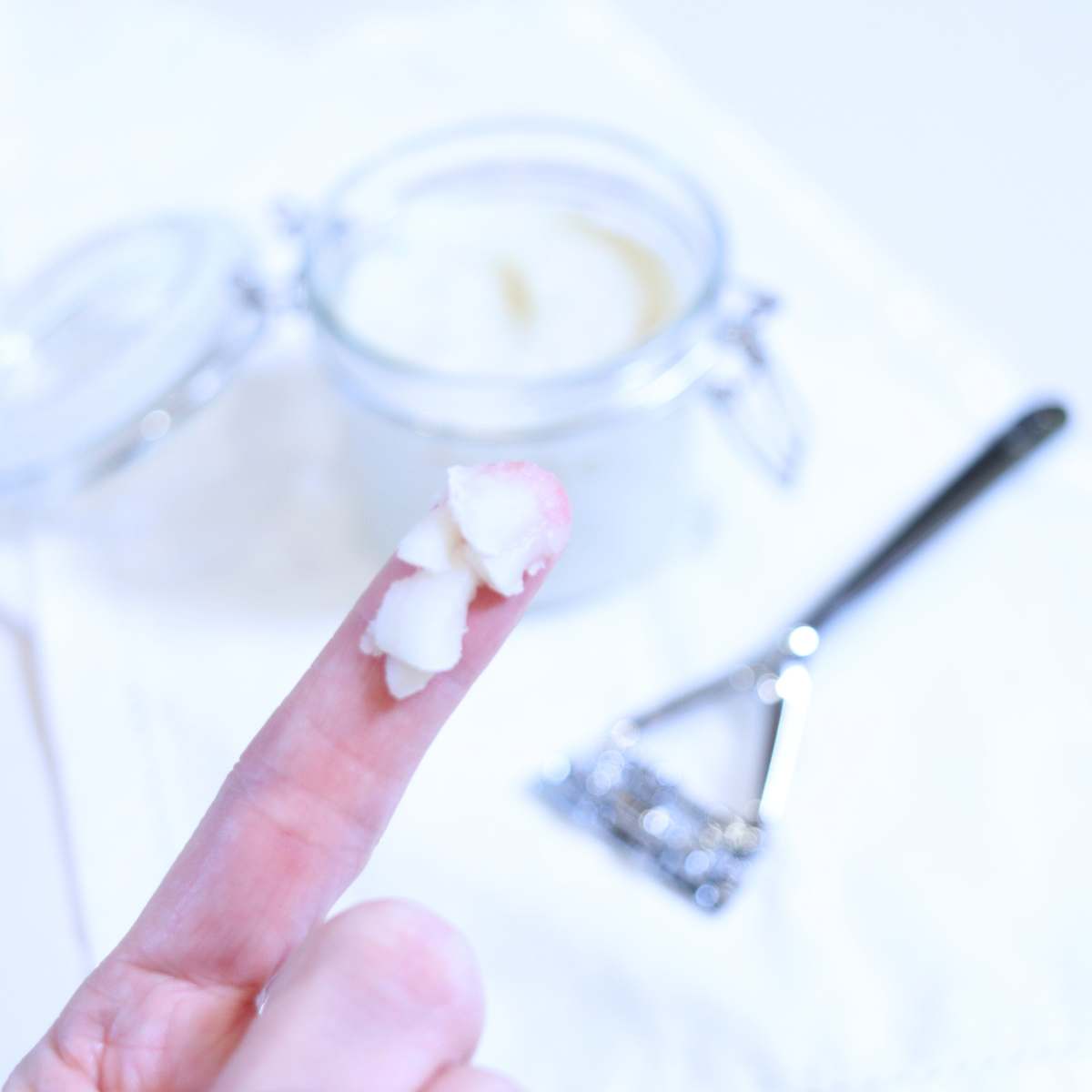 Some of these links are affiliate links. You can read my full disclosure HERE.
Ingredients
Ingredients For DIY Deodorant
See the SUBSTITUTIONS section of this post on ingredient alternatives.
Ingredients Overview
Coconut oil is moisturizing and contains antibacterial and antifungal properties.
Shea butter is a great non-greasy moisturizing ingredient for most DIY skin and beauty products.
Beeswax keeps this recipe from feeling greasy when applied as well as makes it more of a solid when it solidifies.
Arrowroot powder helps absorb moisture.
Vitamin E is super nourishing and moisturizing.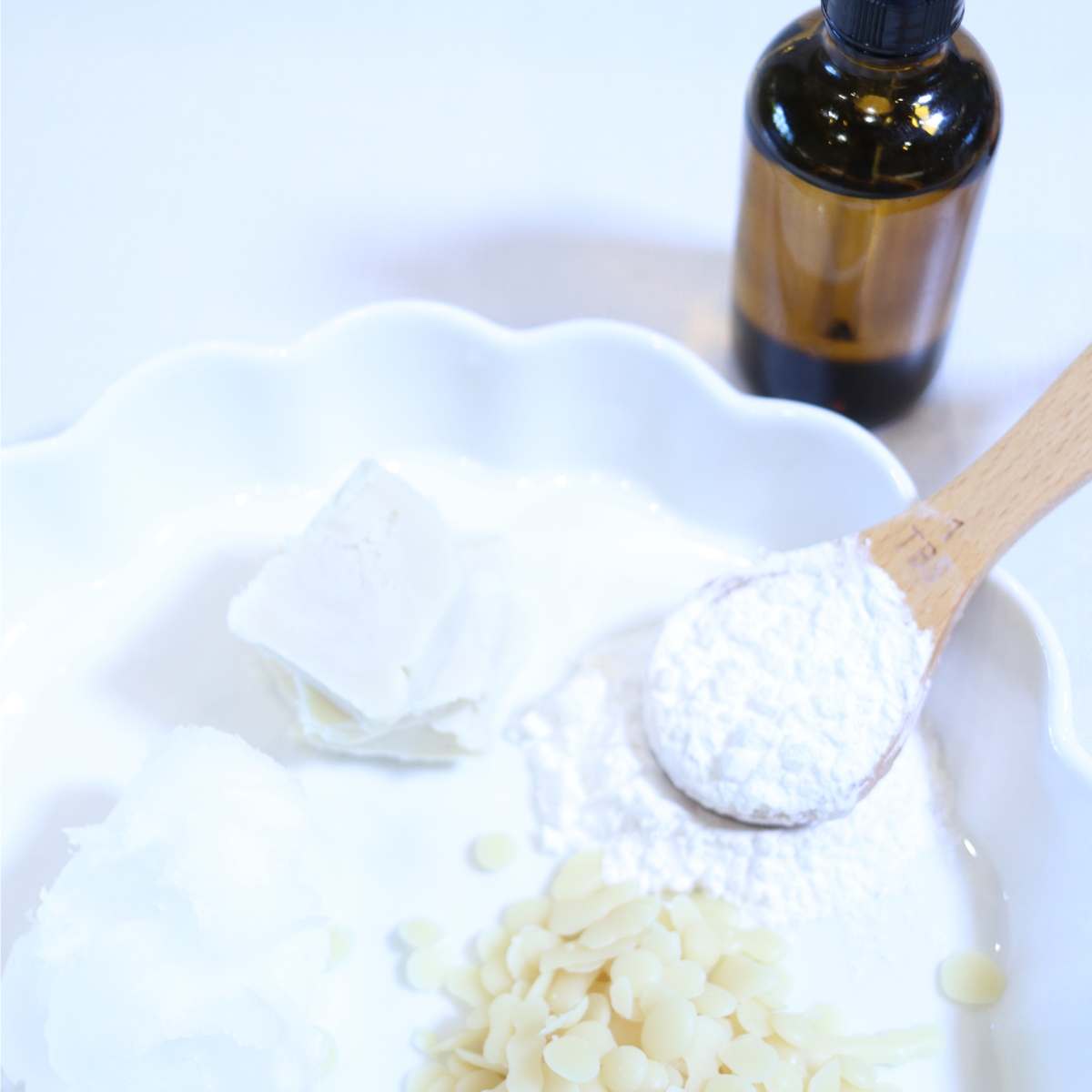 Supplies
Supplies For DIY Deodorant
If you don't have a double boiler, you can easily make one by setting a glass bowl over a pot of water and bring to a boil. See the tips section for other ideas.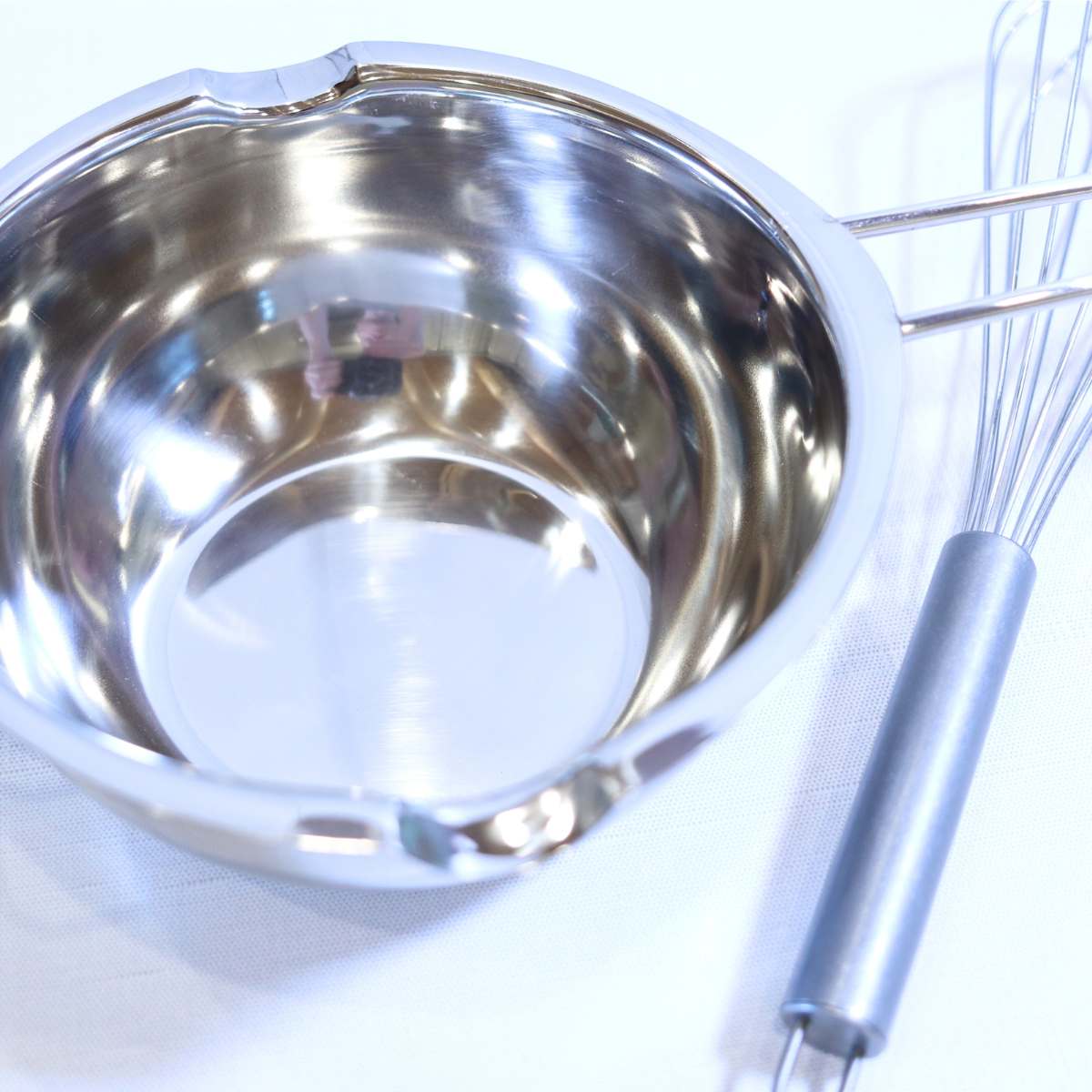 How To Make Natural Deodorant Without Baking Soda
DIY Deodorant
Step One- Add coconut oil, shea butter, beeswax, and vitamin E to double broiler.
Step Two- Once ingredients have almost melted, remove from heat and add arrowroot powder and essential oils.
Step Three- Mix occasionally while the mixture is cooling.
Step Four- When deodorant is the consistency of a thick salad dressing, pour it into an empty deodorant container or glass jar with a lid.
Step Five- Once fully cooled, use as needed.
Find the measurements and full printable recipe below!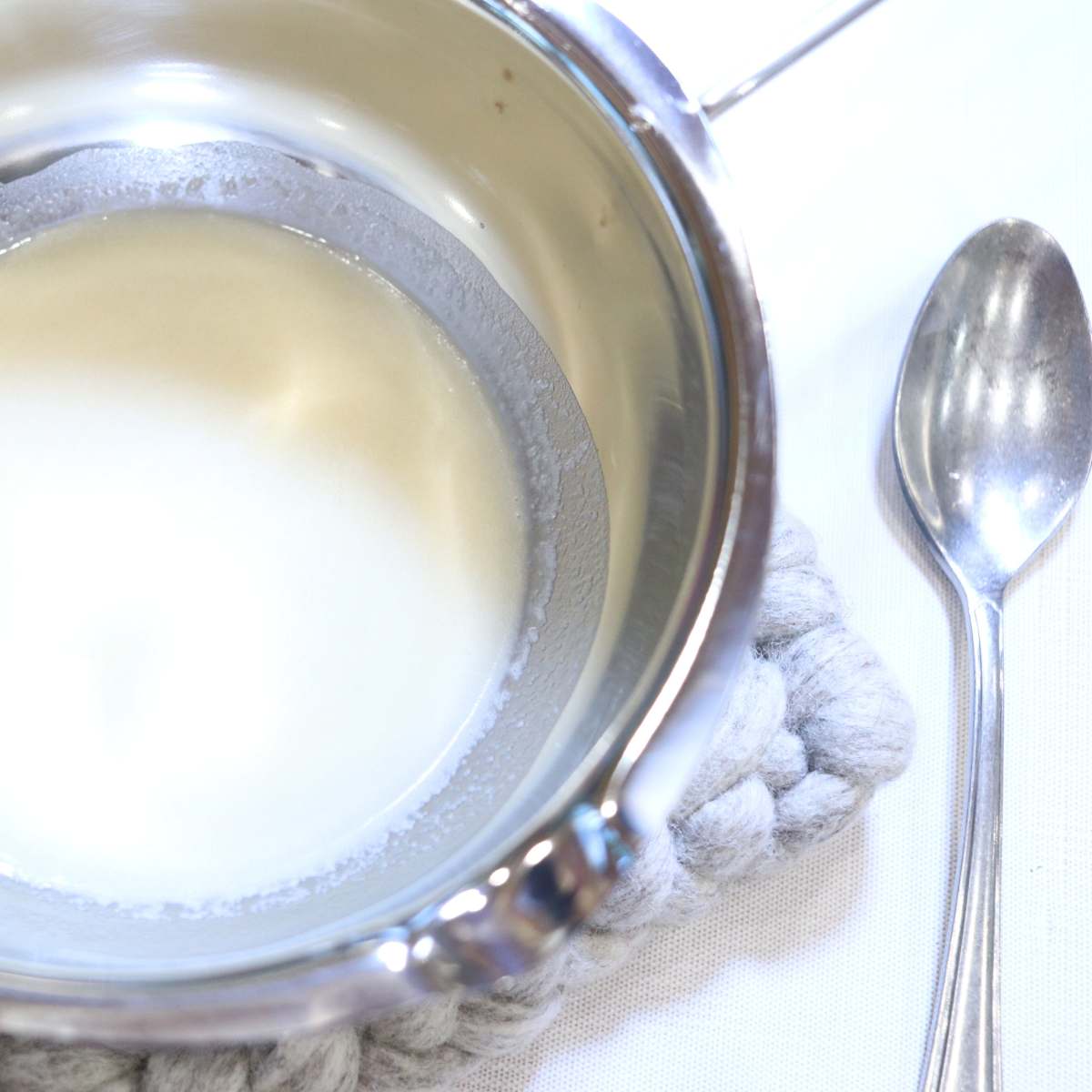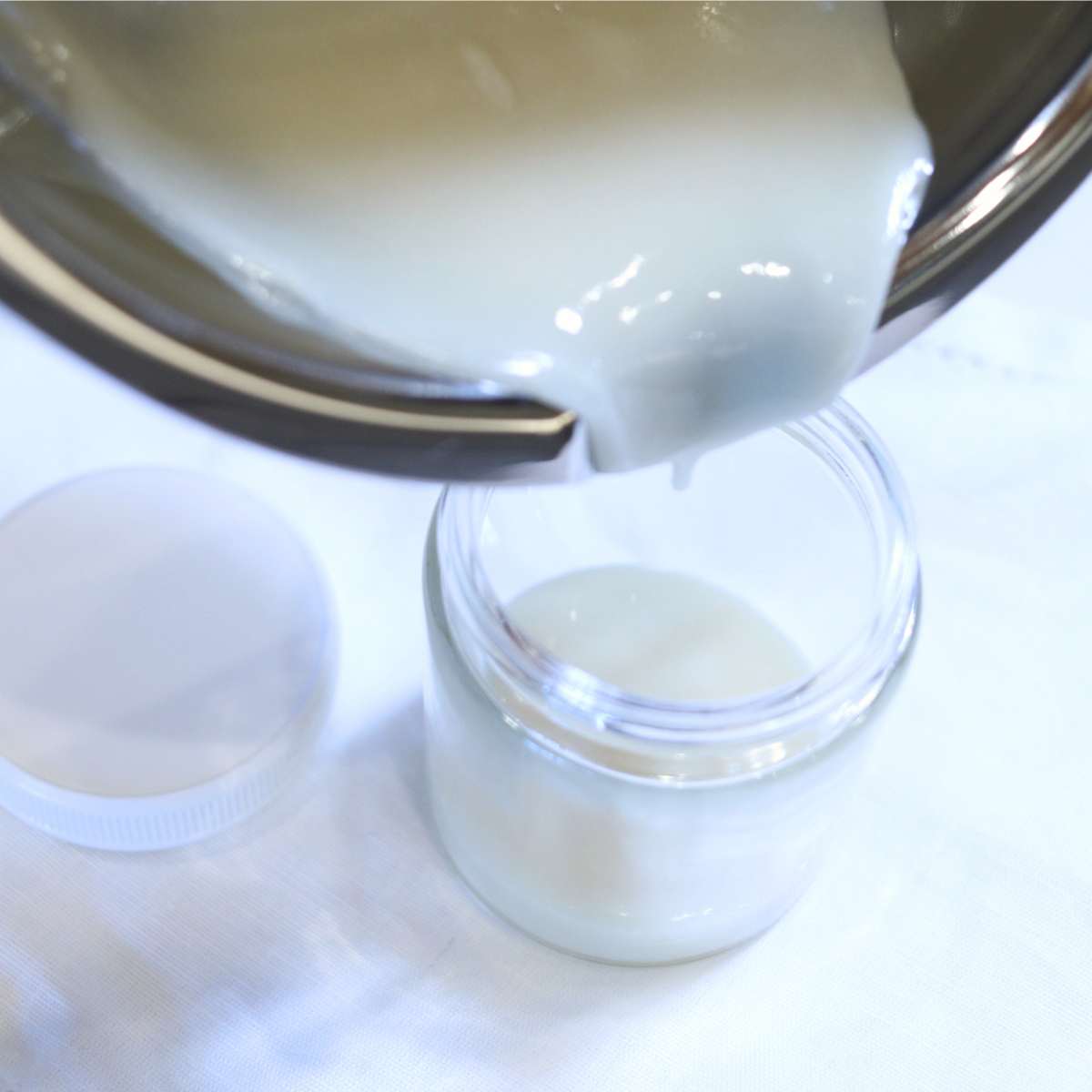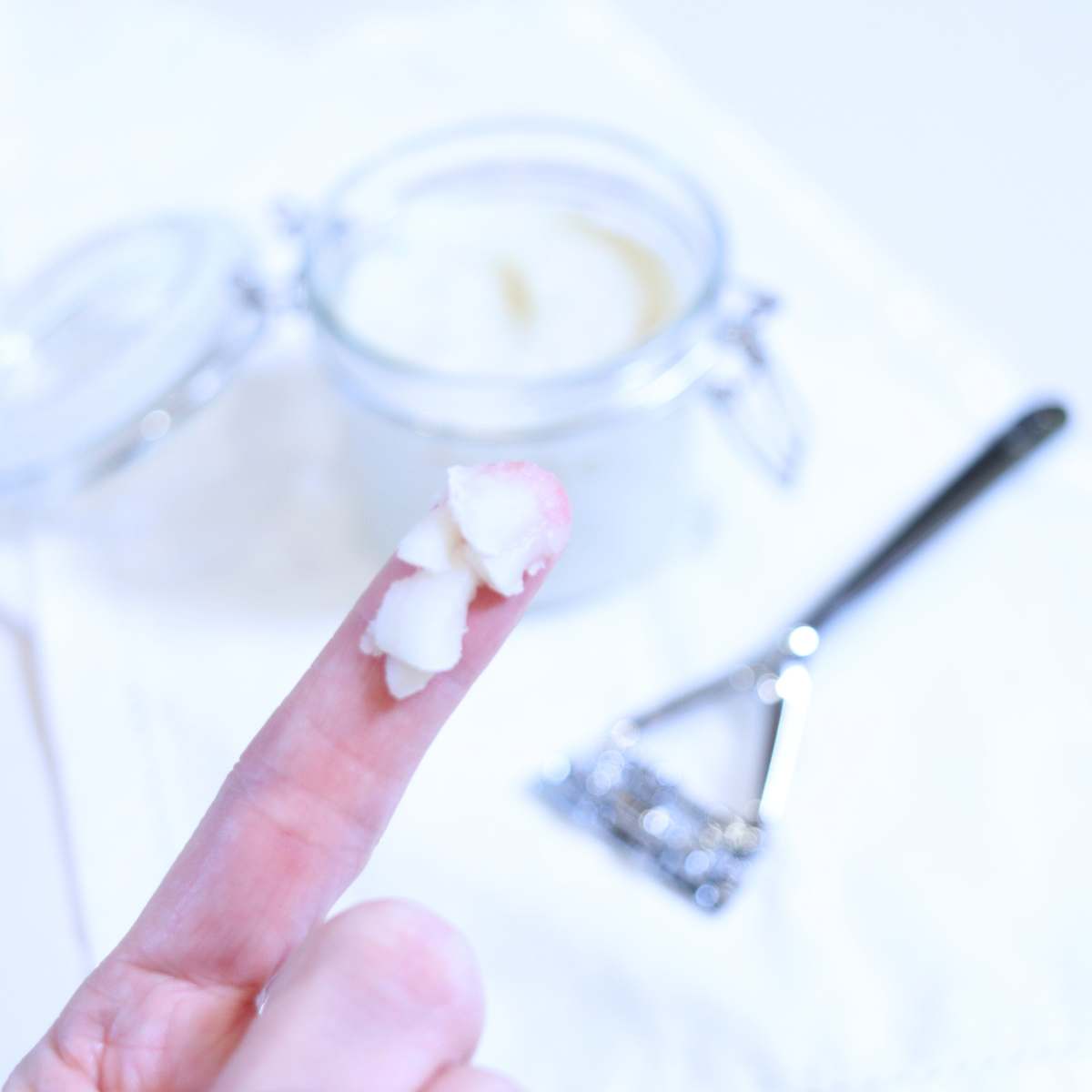 How To Store Homemade Deodorant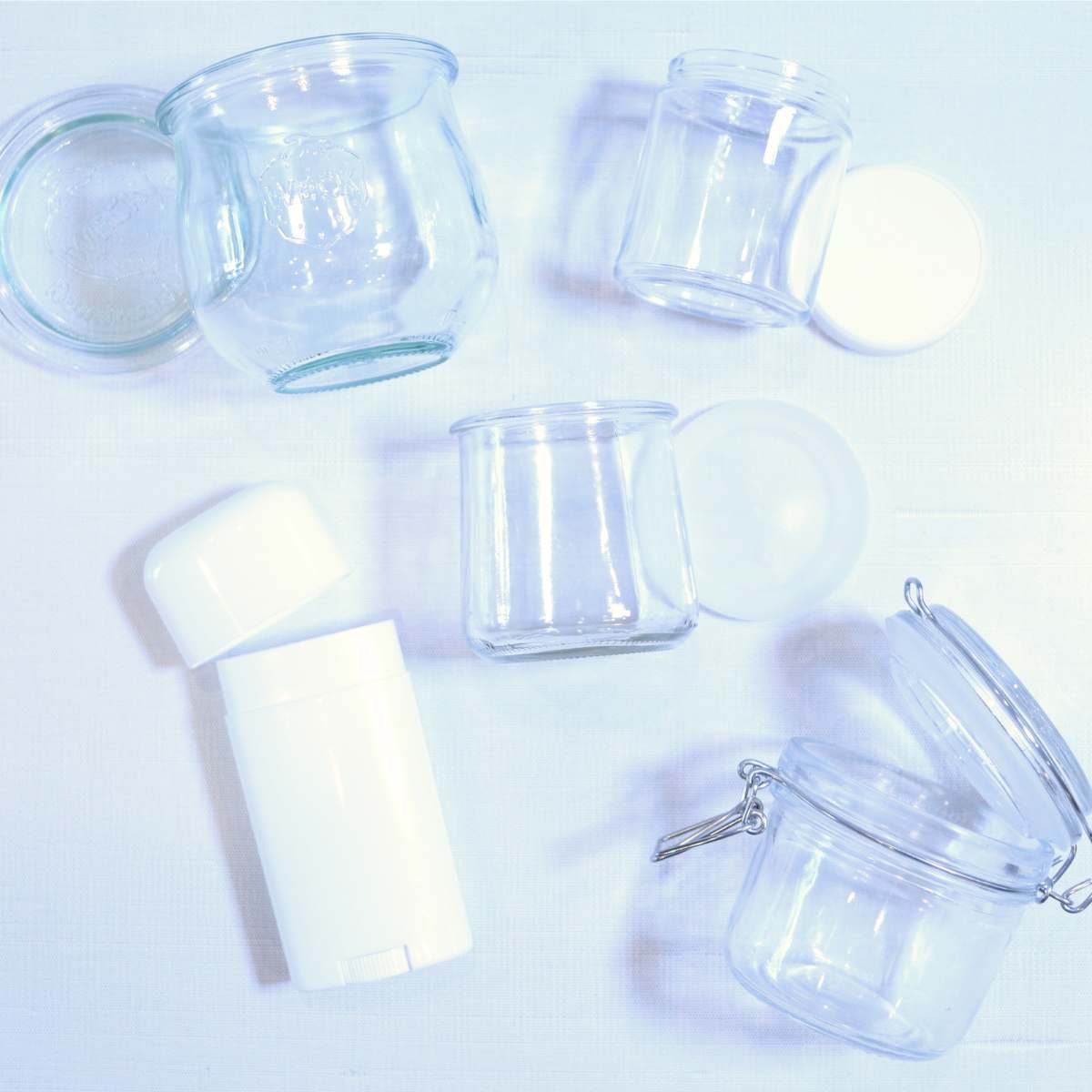 Why You'll Like Natural Deodorant Without Baking Soda
Contains All Natural Ingredients – Most store-bought deodorants contain harmful endocrine-disrupting ingredients such as parabens, phthalates, and aluminum (to name a few). In my other homemade deodorant recipe, I break each one of these ingredients down.
Gentle Enough For Sensitive Skin– Because this recipe only uses natural ingredients, it's totally safe for those of us with more sensitive skin.
Easy To Make– with very few ingredients and easy substitutions, it takes a few minutes and you'll have deodorant for months! See my tips section for more ideas on how to cut costs.
It Really Works!– I have tested out a bunch of homemade deodorant recipes. Some work and some don't. This recipe really works!
Non-Greasy Formula– The arrowroot powder and beeswax in this DIY deodorant recipe keep your underarms from feeling greasy.
Substitutions
Sometimes ingredients just aren't that affordable. The prices fluctuate or you just can't find what a recipe calls for. Here I have included a few different substitutions that can be made for this recipe that keep the consistency and effectiveness consistent with the original recipe. You can adjust as needed to whatever suits your budget and availability.
Shea butter, mango butter, cocoa butter
Vitamin E, Jojoba Oil, or almond oil
Arrowroot powder, tapioca powder, or cornstarch.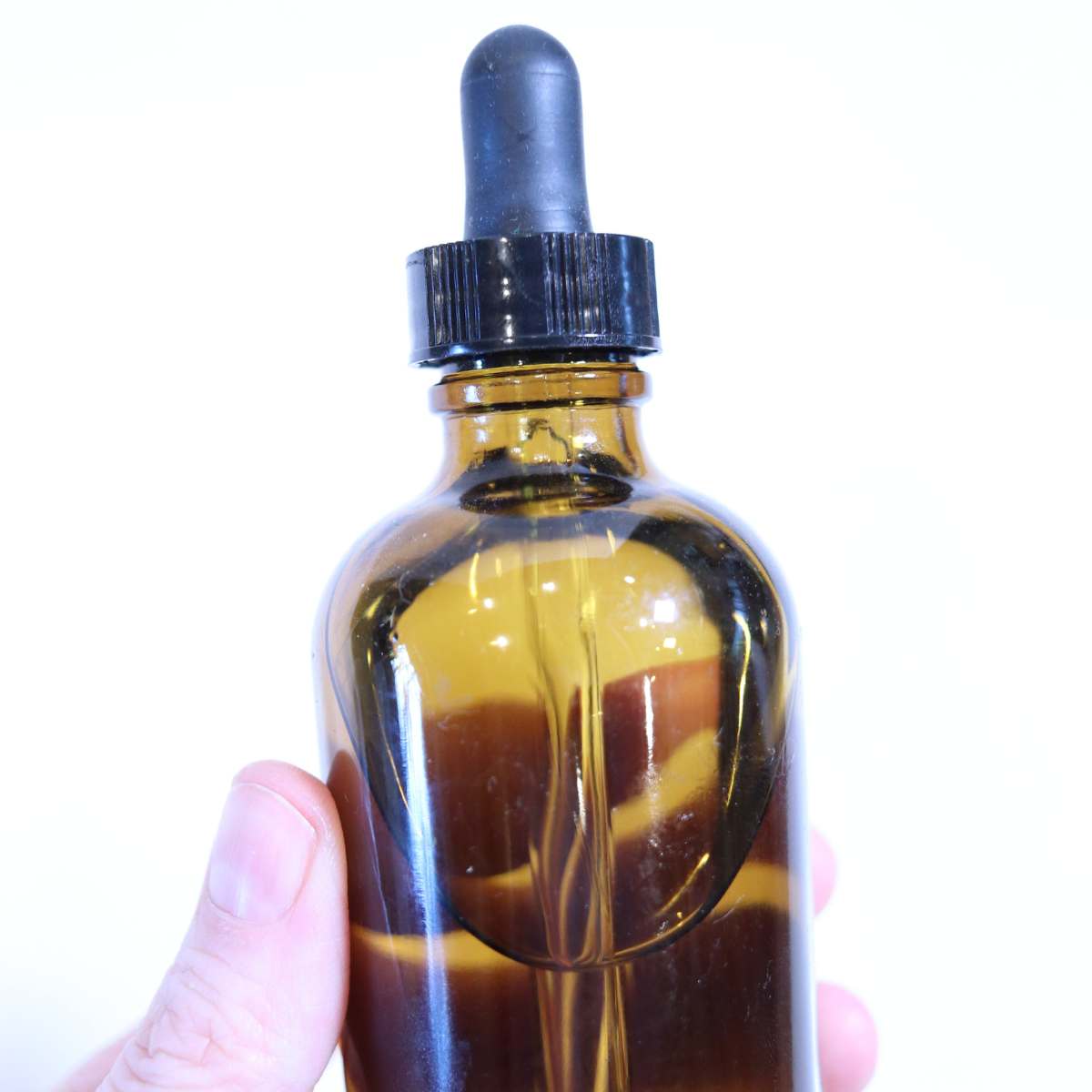 Essential Oil Blends for Natural Deodorant Recipe
Lemon Verbena
Coconut Thyme
Frankincense Bergamont
Align is Edens Garden version of Valor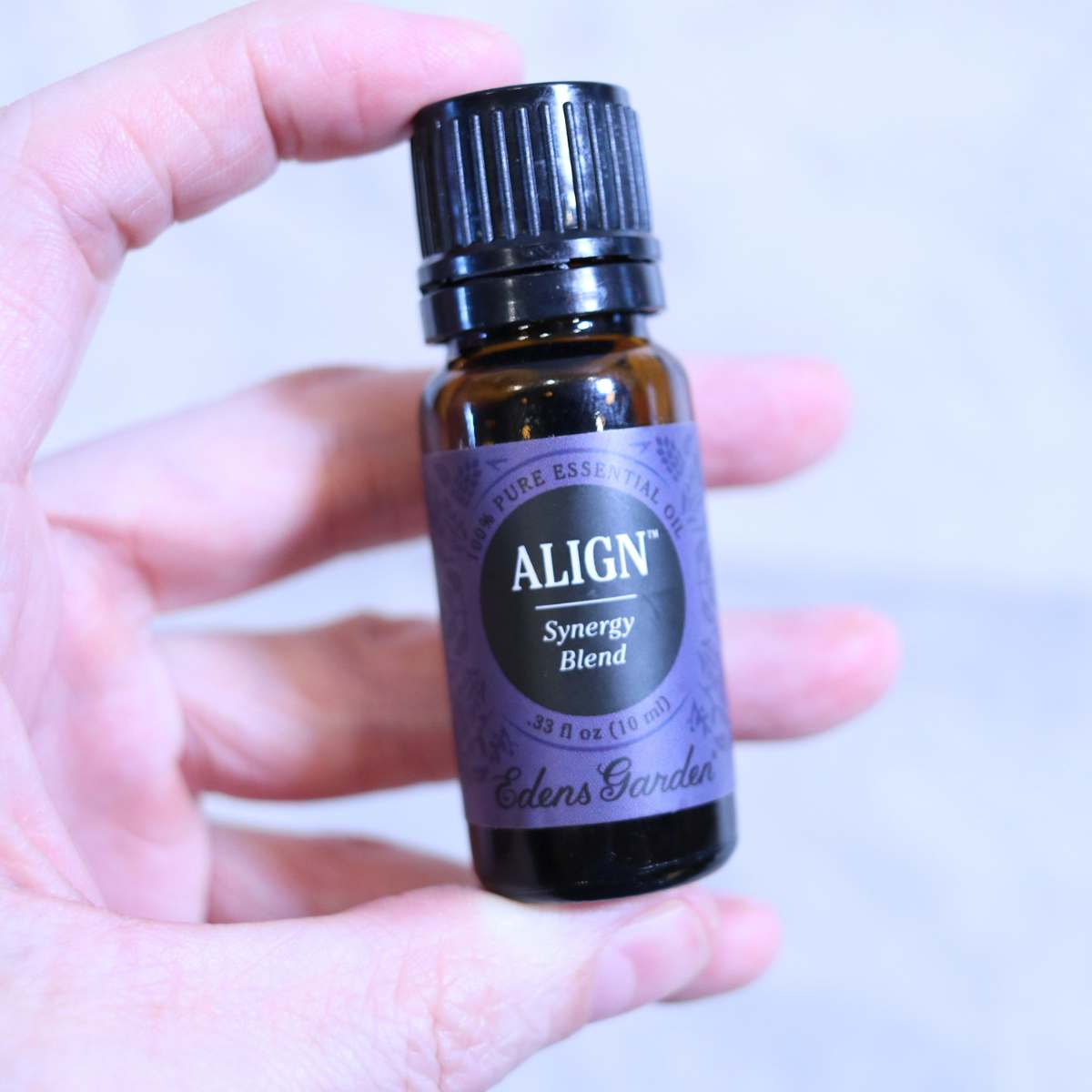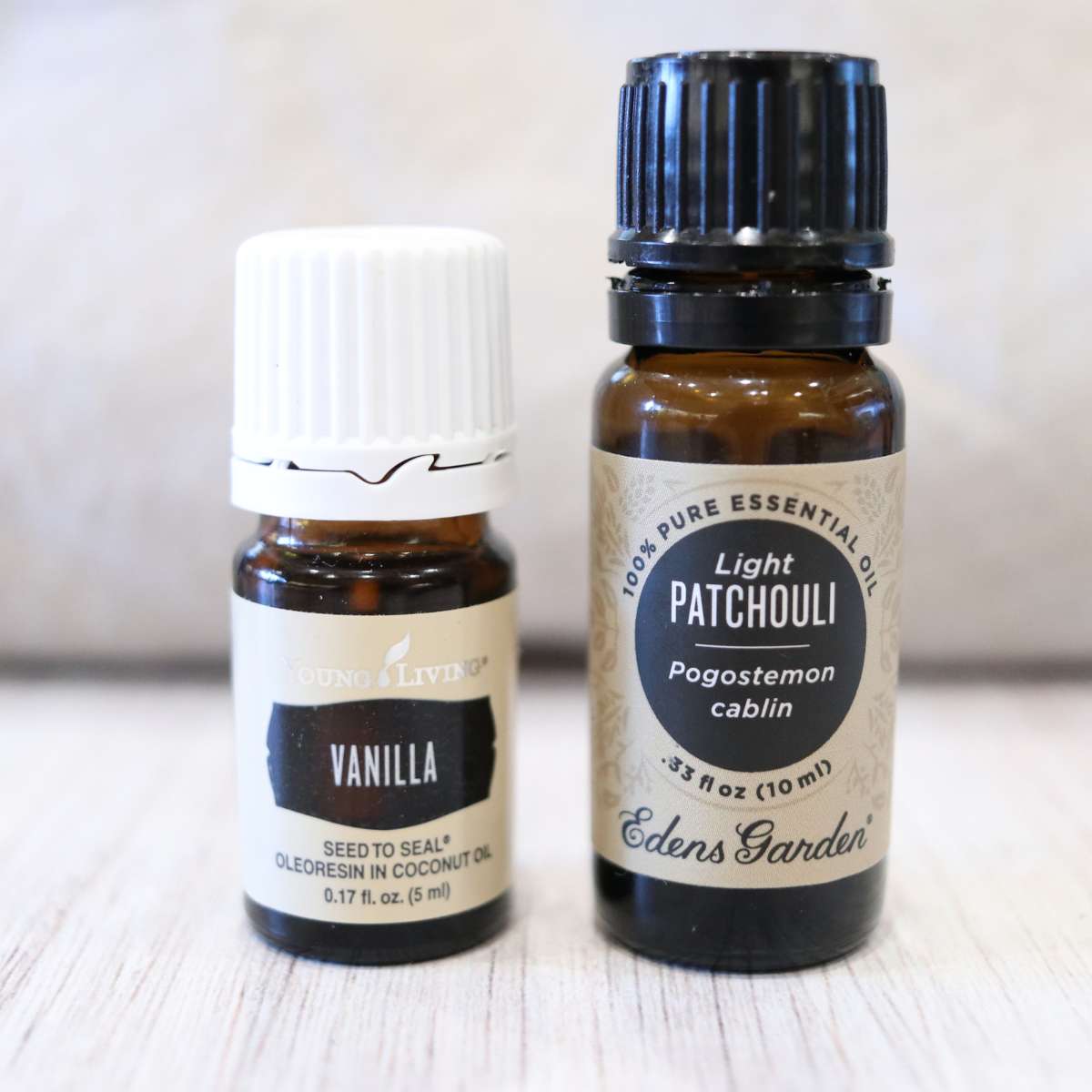 Variations for Natural Deodorant Without Baking Soda Recipe
For a natural deodorant for sensitive skin– Omit the essential oils. This makes it a fragrance-free deodorant recipe.
Homemade Deodorant For Sensitive Skin
If you have sensitive skin, consider leaving out the essential oils. Some oils can cause irritation for people with more sensitive skin so omitting them from the recipe is advised. If using EO in this recipe, consider testing on a different part of your body before using it on your underarms. Be sure and wait a few hours after shaving to use as well. This can also help to decrease irritation.
Tips
DIY Natural Deodorant Recipe Tips
FAQ-Natural Deodorants Without Baking Soda
Q: Is it safe to make your own natural deodorant?
A: Making your own deodorant that uses natural ingredients is so much safer than using conventional deodorants that contain harmful hormone-disrupting chemicals.
Q: Does DIY deodorant actually work?
A: Not all homemade deodorants are effective at eliminating body odor, especially if your body is use to store-bought deodorants. Your body typically goes through a detox period when switching. Consider using this 2-3 times per week and work up to daily to allow your body time to adjust.
Q: Why make a deodorant without baking soda?
A: Baking soda is a highly alkaline ingredient and can actually affect the pH of your skin. Some people choose not to use deodorants that contain baking soda because they find they cause irritation. Others find that homemade baking soda deodorant recipes work better for them. It's a bit of trial and error to see which formula your body responds to best.
Q: Arrowroot powder instead of baking soda? Does that work?
A: Arrowroot powder, tapioca powder, and cornstarch can all be used to substitute baking in most homemade deodorant recipes. It works similarly in that it will mask odor and absorb excessive moisture.
Q: Can I apply homemade deodorant after shaving?
A: Yes. Because this recipe doesn't contain baking soda, it can be applied immediately after shaving. Recipes that contain baking soda should be applied 1 to 2 hours after shaving, especially if you have more sensitive skin as baking soda can sometimes cause irritation.
Q: Why is my homemade deodorant gritty?
A: If your homemade deodorant is a gritty texture but doesn't contain baking soda, it might be because the shea butter liquified and then cooled too slowly. This is not something you need to be worried about because as soon as the shea butter comes in contact with the skin, it will become soft and smooth. This does not affect the usability of the homemade deodorant.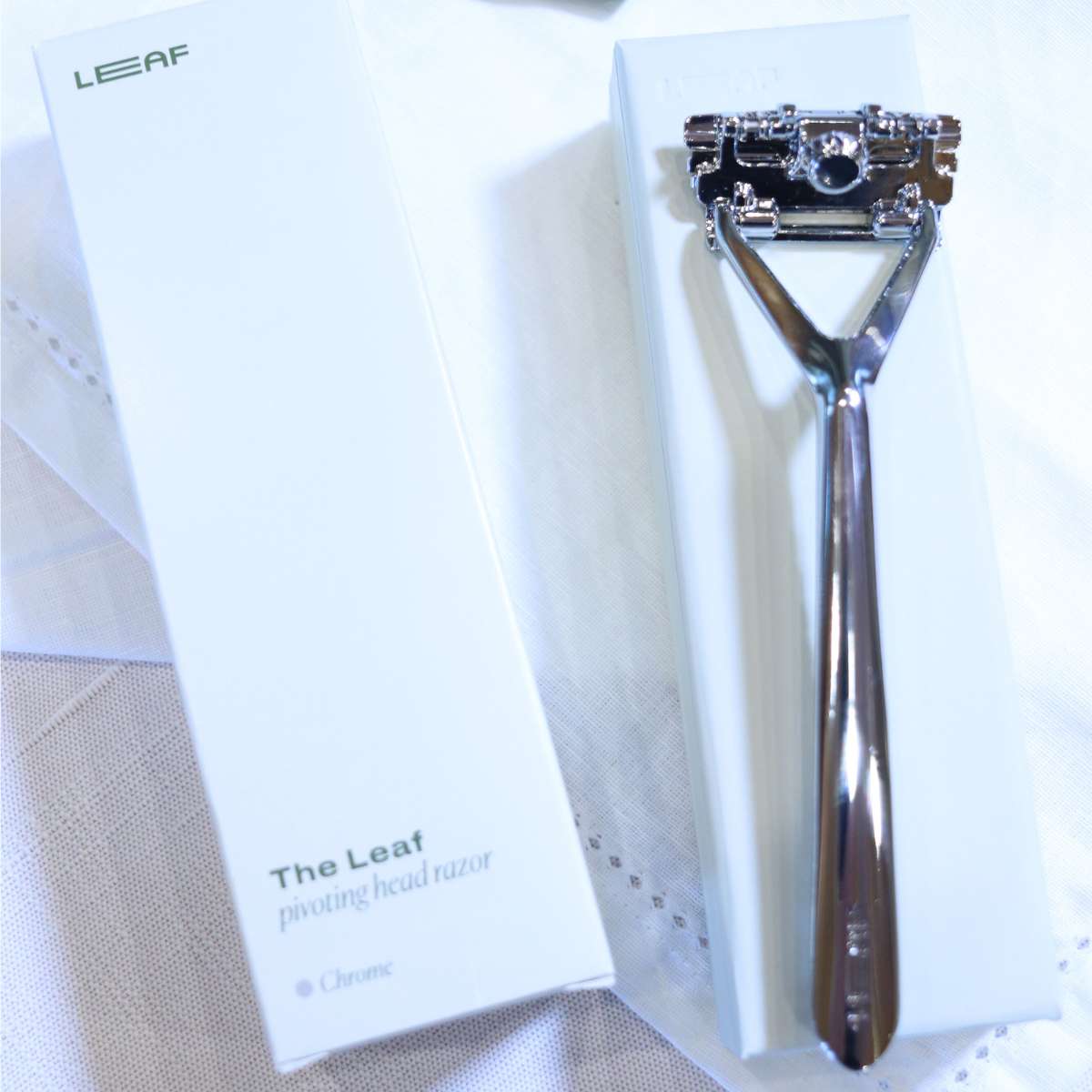 How To Deodorize Armpits Without Deodorant
There are many ways to deodorize your underarms without deodorants. If you have sensitive skin and are considering alternatives, here are a few options you may want to try.
Keep in mind everyone's body chemistry and pH are different. What works for some people may not work for you. You will have to try and see what your body responds best to.
Witchhazel
Cornstarch
Apple cider vinegar
Crystal deodorant
I have heard of some people using rubbing alcohol to deodorize the underarm smell. I however won't recommend this as I feel like it would cause some burning and irritation.
Do your own research when it comes to more options you can try. I found of a ton of other options, some I wouldn't recommend if you have sensitive skin or are prone to reactions from products.
Lifestyle modifications including diet change can drastically help as well. Health begins in the gut. So if you are looking to increase your intake of probiotics, try kombucha or water kefir.
Shop
Ingredients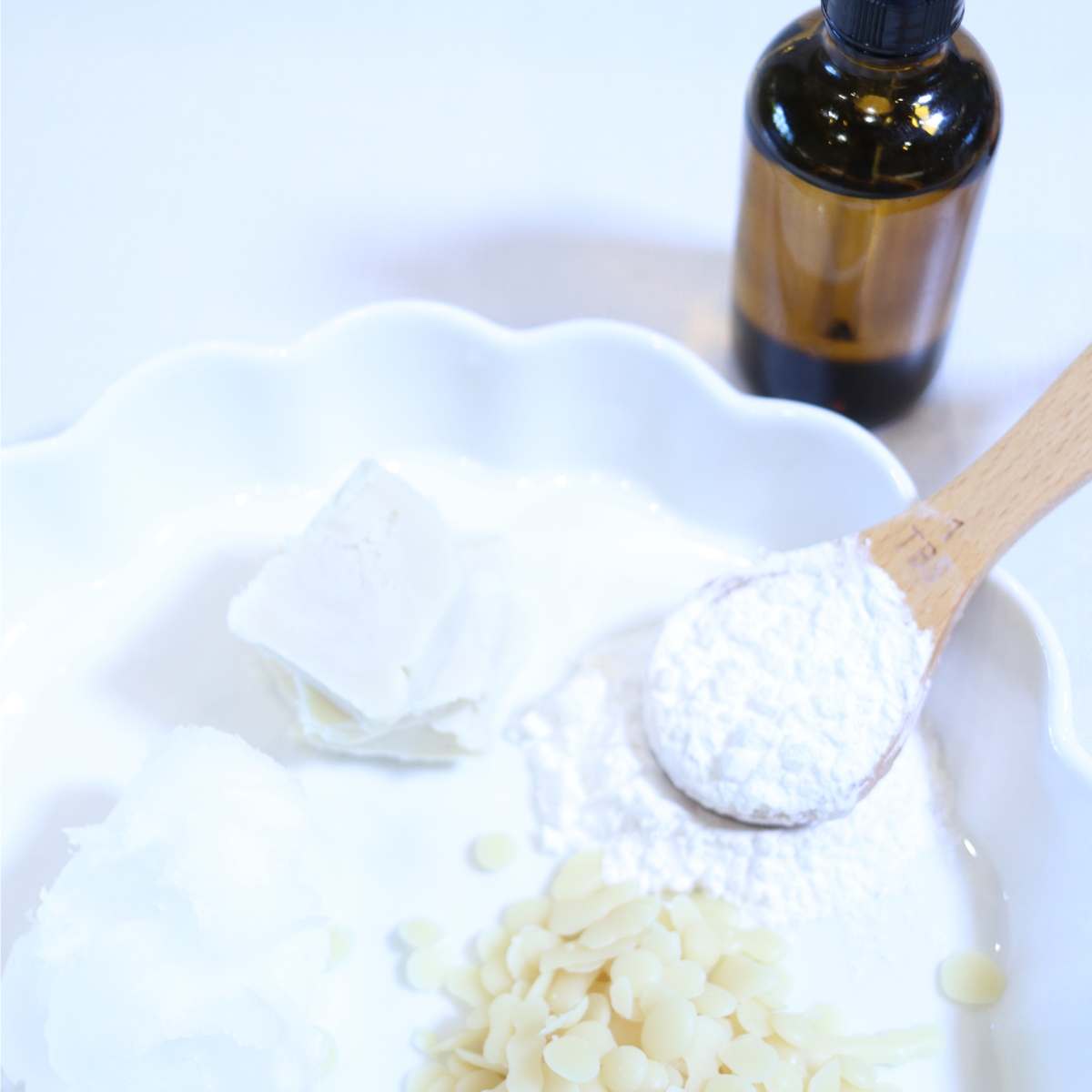 Supplies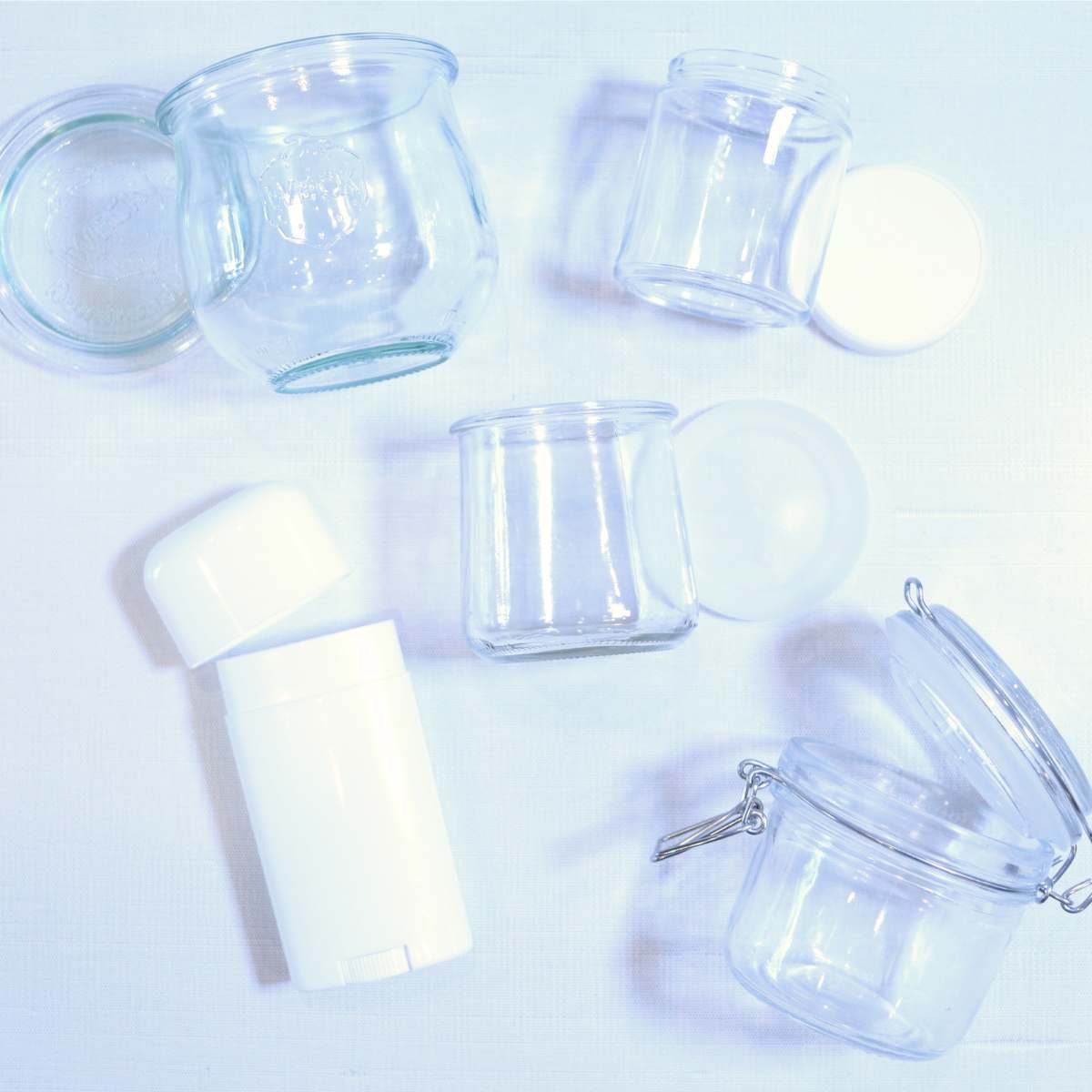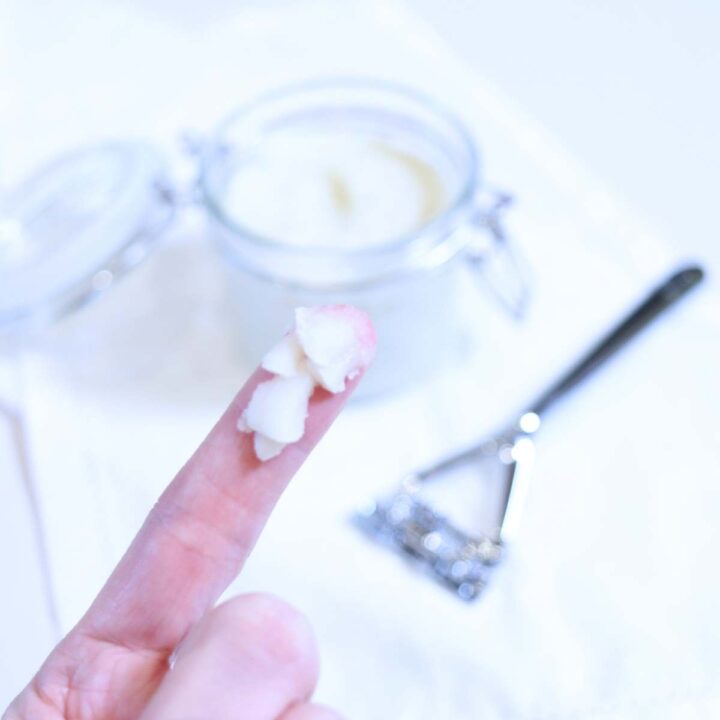 Natural Deodorant Without Baking Soda
Total Time:
1 hour
10 minutes
A natural deodorant without baking soda that smells amazing and actually works! Ditch the conventional deodorant and make the switch to a clean, non-toxic deodorant with essential oils.
Materials
4 Tablespoons coconut oil
4 Tablespoons shea butter
4 Tablespoons beeswax
3 Tablespoons arrowroot powder
10 drops of vitamin E oil
30-40 drops of essential oils (optional)
Tools
Double boiler
Spatula, spoon, or whisk
Storage jar with a lid or empty deodorant container
Instructions
In a double boiler, melt coconut oil, shea butter, beeswax and vitamin E oil until fully melted.
Once your mixture is melted, remove pot from heat and add arrowroot powder and essential oils. Mix until combined.
Continue to stir mixture while cooling to keep it from separating.
When mixture is the consistency of a salad dressing, carefully pour into a small glass jar with lid or emty deodorant container. Allow to become firm.
To firm deodorant faster, carefully place in the fridge for up to 1 hour before use.
Use daily as needed.
Enjoy!
Notes
Double boiler- if you don't have one, you can make one by placing a glass bowl over the top of a pot of boiling water.
Place jar or deodorant container in the fridge to firm up quicker.
Omit essential oils for a fragrance-free, sensitive skin deodorant.
Use mango butter instead of shea butter.
Use jojoba oil instead of vitamin E oil.
Use tapioca flour or cornstarch in place of arrowroot powder.
I prefer a pit paste style deodorant so I pour this mixture into small jars. Pouring it into an empty deodorant style tube works well too if you prefer a stick style deodorant.
Save the jars or empty deodorant containers and reuse. This cuts down on waste.
Make a larger batch for gifts.
More DIY Natural Beauty Recipes