A simple DIY natural deodorant that works! Made with clean, natural ingredients, and can be made in less than 15 minutes and makes enough to last for months.
It's time to ditch the conventional store-bought deodorant and make the switch to a more natural alternative that is just as effective but without the toxic chemicals.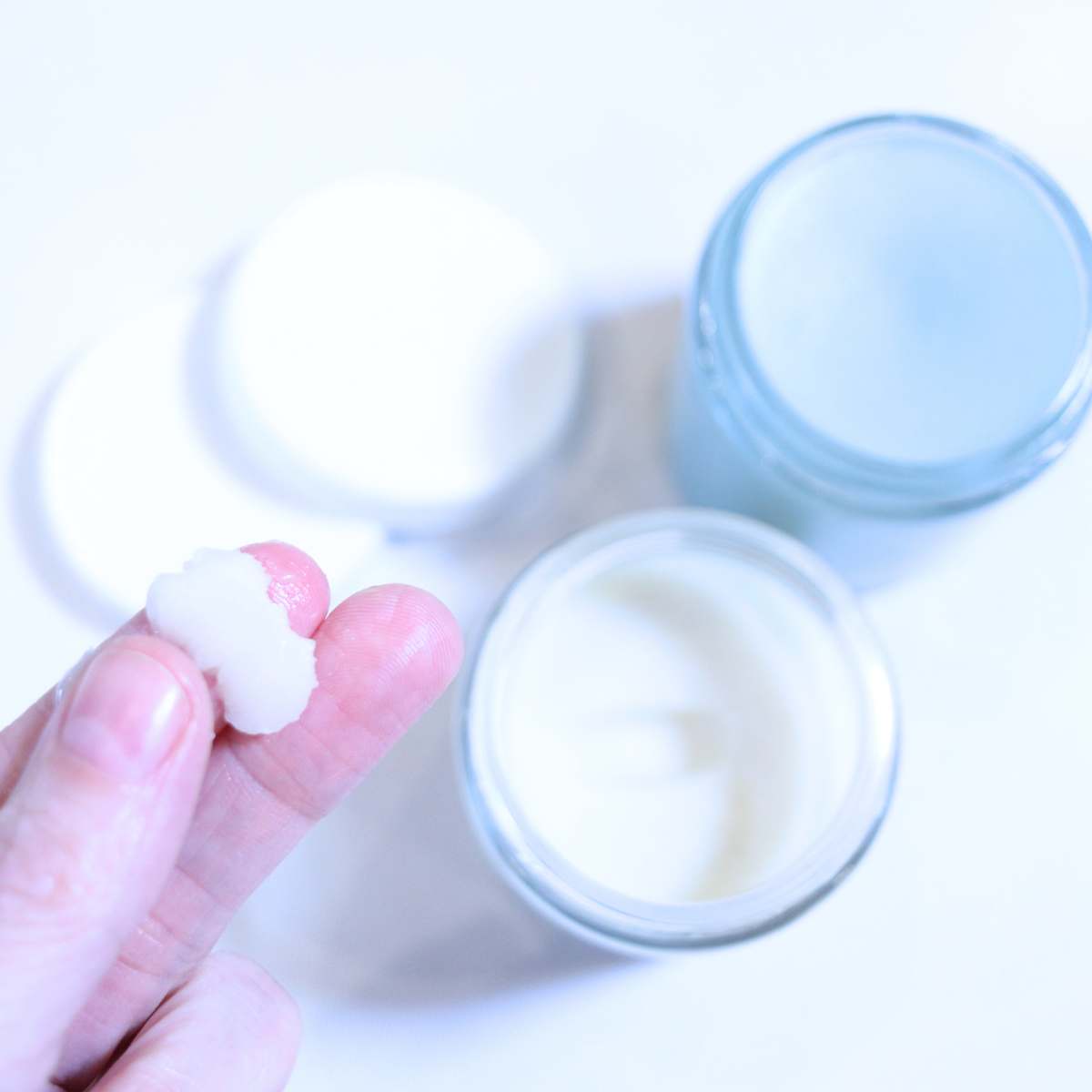 Some of these links are affiliate links. You can read my full disclosure HERE.
Ingredients
Ingredients for DIY Natural Deodorant
*See the substitutions section of this post for alternative ingredients*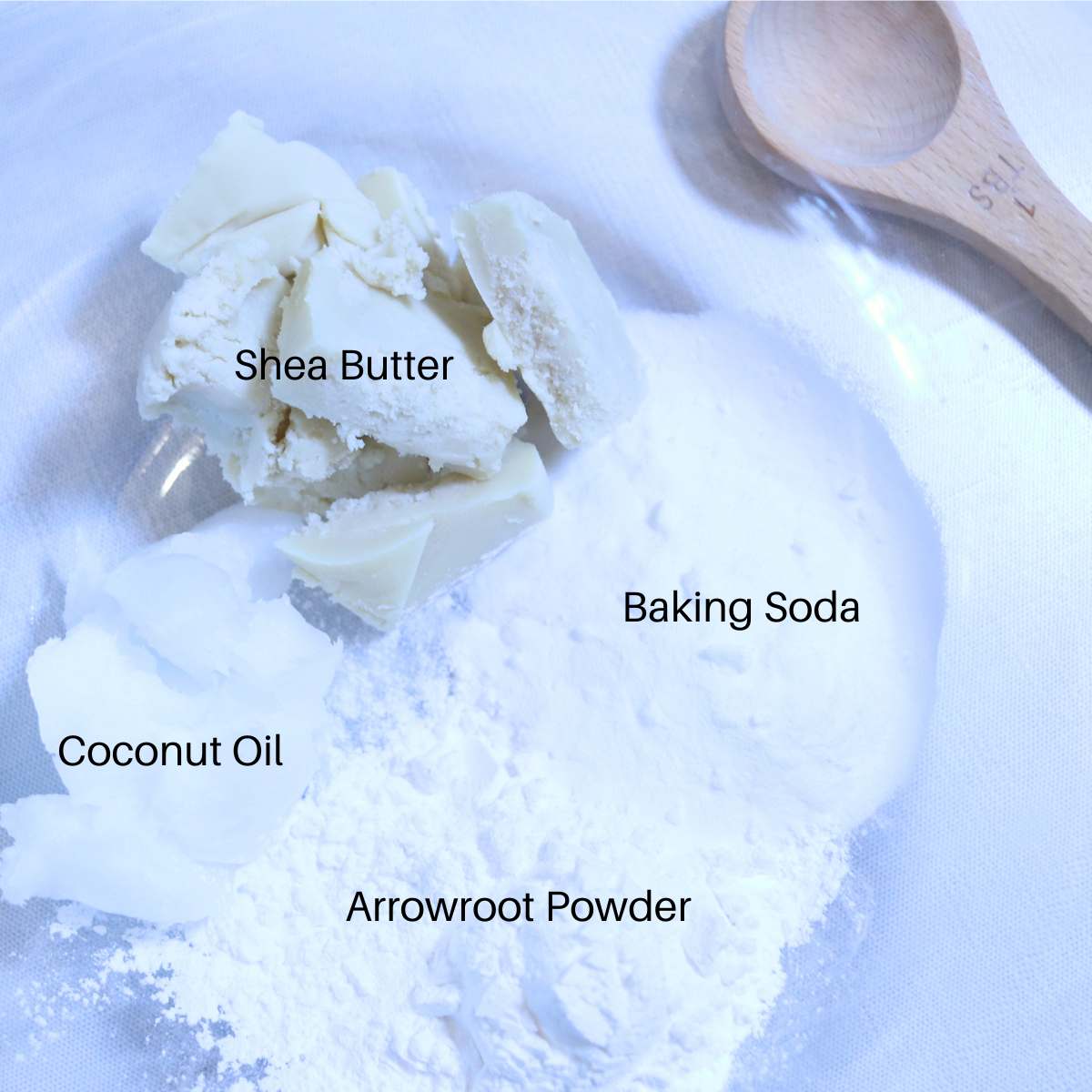 Ingredients In DIY Natural Deodorant and Why They Work
Coconut oil– Coconut oil contains natural fatty acids such as Laurie acid which are known to have antibacterial properties. These natural fatty acids can help reduce odor-causing bacteria so you are left smelling clean and fresh.
Organic shea butter– Also contains antimicrobial properties and won't clog pores. Contains naturally nourishing properties and leaves your skin feeling soft and hydrated.
Baking soda– Effective at fighting natural odors. Can cause some mild skin irritation so you can half the amount in this recipe if necessary.
Beeswax– Helps bind ingredients and keep them in more of a solid state.
Arrowroot powder– Is highly absorbent and can help wick moisture away. Added to this recipe to act as a natural antiperspirant.
Tea tree oil– Natural antimicrobial properties. See the EO section of the post for more options.
Substitutions for DIY Deodorant
Tapioca powder can be used in place of arrowroot powder if that's easier to find.
Regular baking soda can be used if you can't find an aluminum-free brand.
You can omit essential oils altogether if you have severe sensitivities.
Substitute mango butter for shea butter if that's more cost-effective.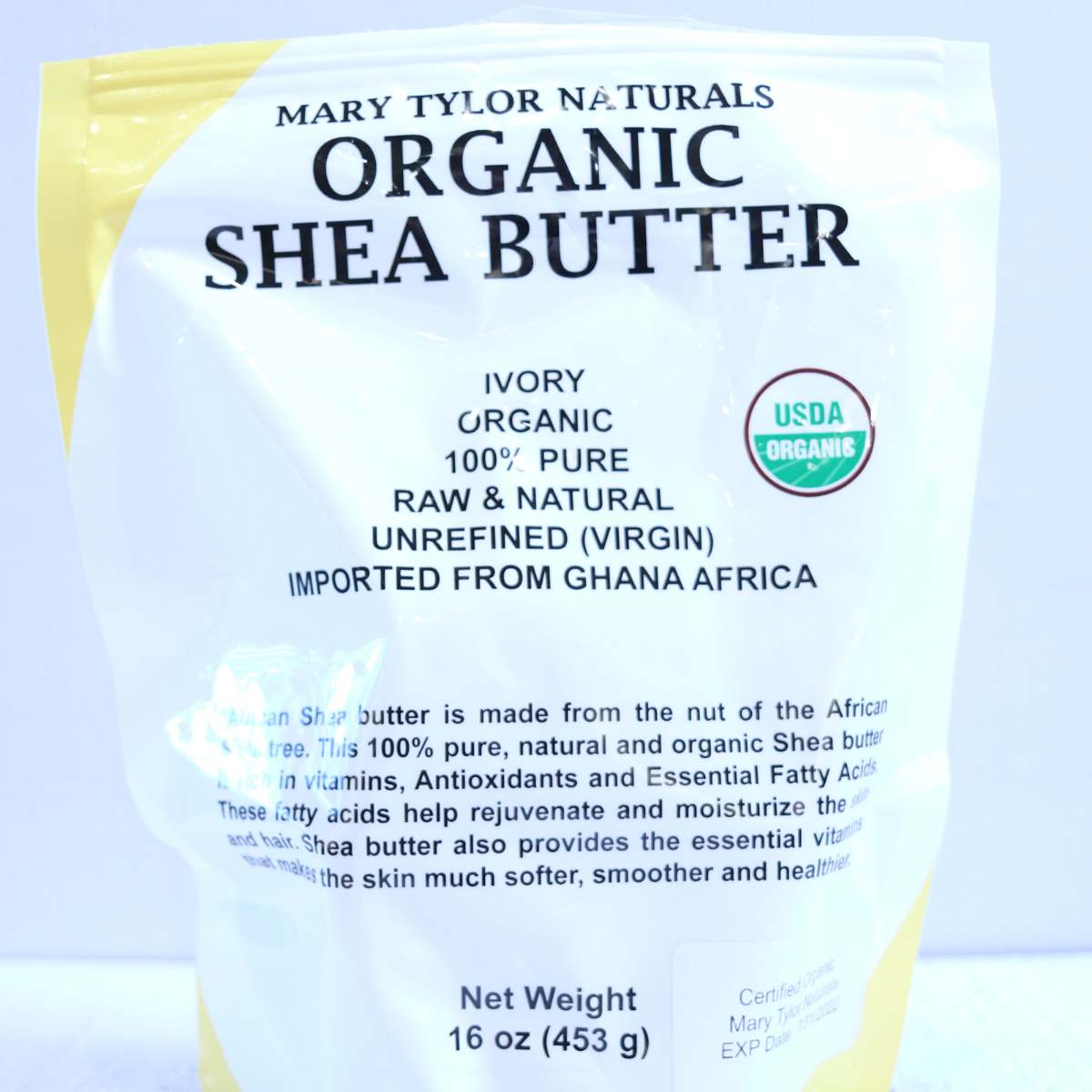 Supplies
Homemade Deodorant Supplies
If you don't have a double broiler pan, you can make one by placing a glass bowl over a pot of boiling water.
You can also add all your ingredients to a canning jar and rest that in a pot of water and slowly heat to melt the ingredients. This is not my preferred method as placing a jar in a pot over too high of heat and the jar can break. Use caution and heat slowly.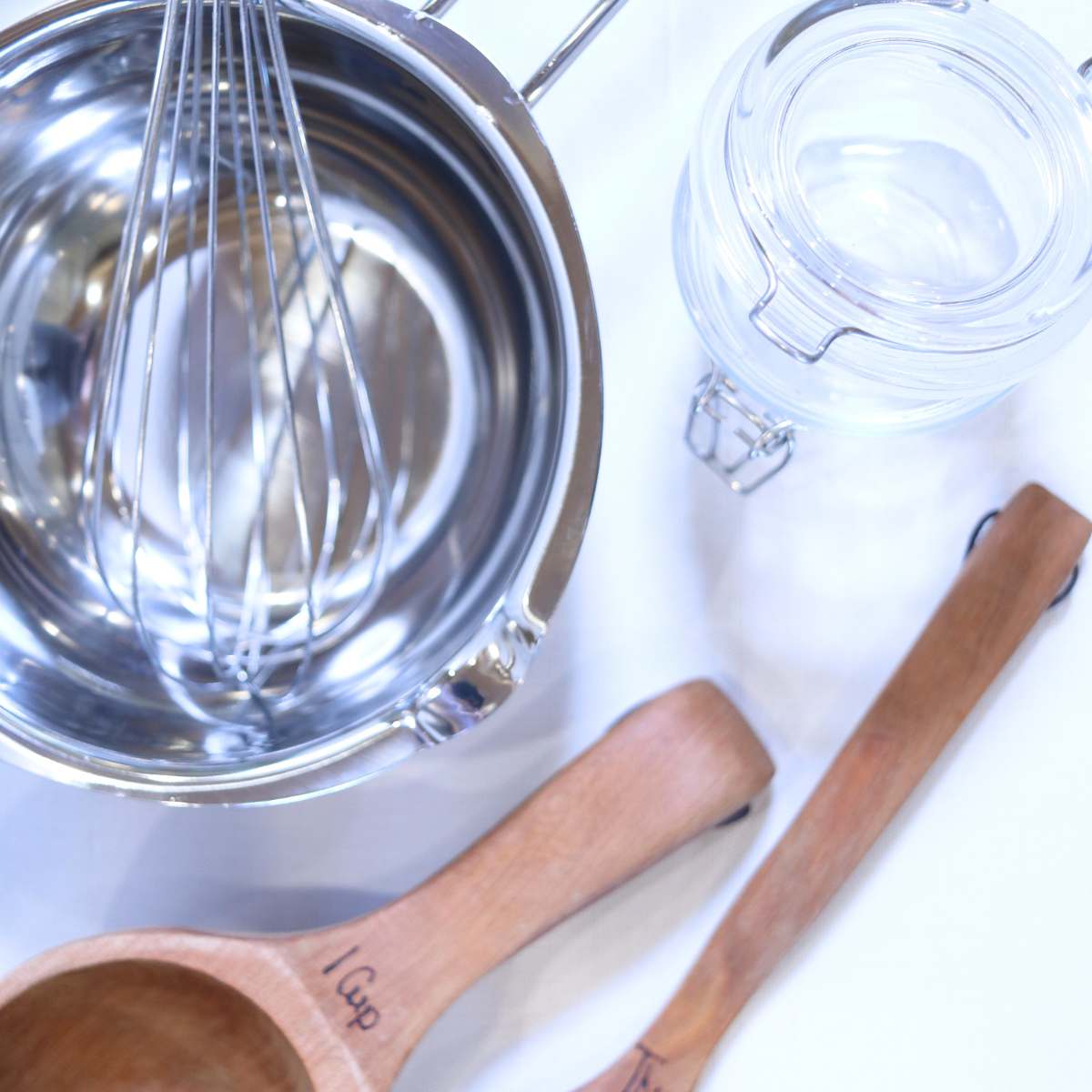 Why Use A DIY Deodorant
Have you ever stopped to look at the ingredient list of the most conventional deodorants on the market today? Most contain so many ingredients you can't even pronounce. That's never a good sign when it's something you are putting in or on your body.
I use to love the smells of most store-bought deodorants. The stronger the smell, the better they must work, right? Definitely not the case. In fact, quite the opposite. Let's take a quick look at a few of the ingredients that are lurking in most deodorants.
Triclosan– An anti-bacterial chemical that disrupts your hormones and has been associated with breast cancer. Banned by the FDA for use in handsoaps and body washes but I guess it's ok to put it in your pits where it will be absorbed right into the bloodstream.
Phthalates- The primary effects of phthalates are on the endocrine system. The endocrine system is composed of glands and organs that regulate hormones and release them directly into the bloodstream. Hormones released by the endocrine system regulate metabolism and reproduction- to name a few.
Aluminum– More recently, frequent exposure has been linked to Alzheimer's disease, breast cancer, and prostate cancer.
Parabens– Are used as a preservative in conventional deodorants. These can cause severe hormone disruptions and are linked to breast and prostate cancer.
So when it comes to ingredients you are using on your body, I would encourage you to do your research. You will find that most of these toxic ingredients are associated with an increase in a variety of cancers.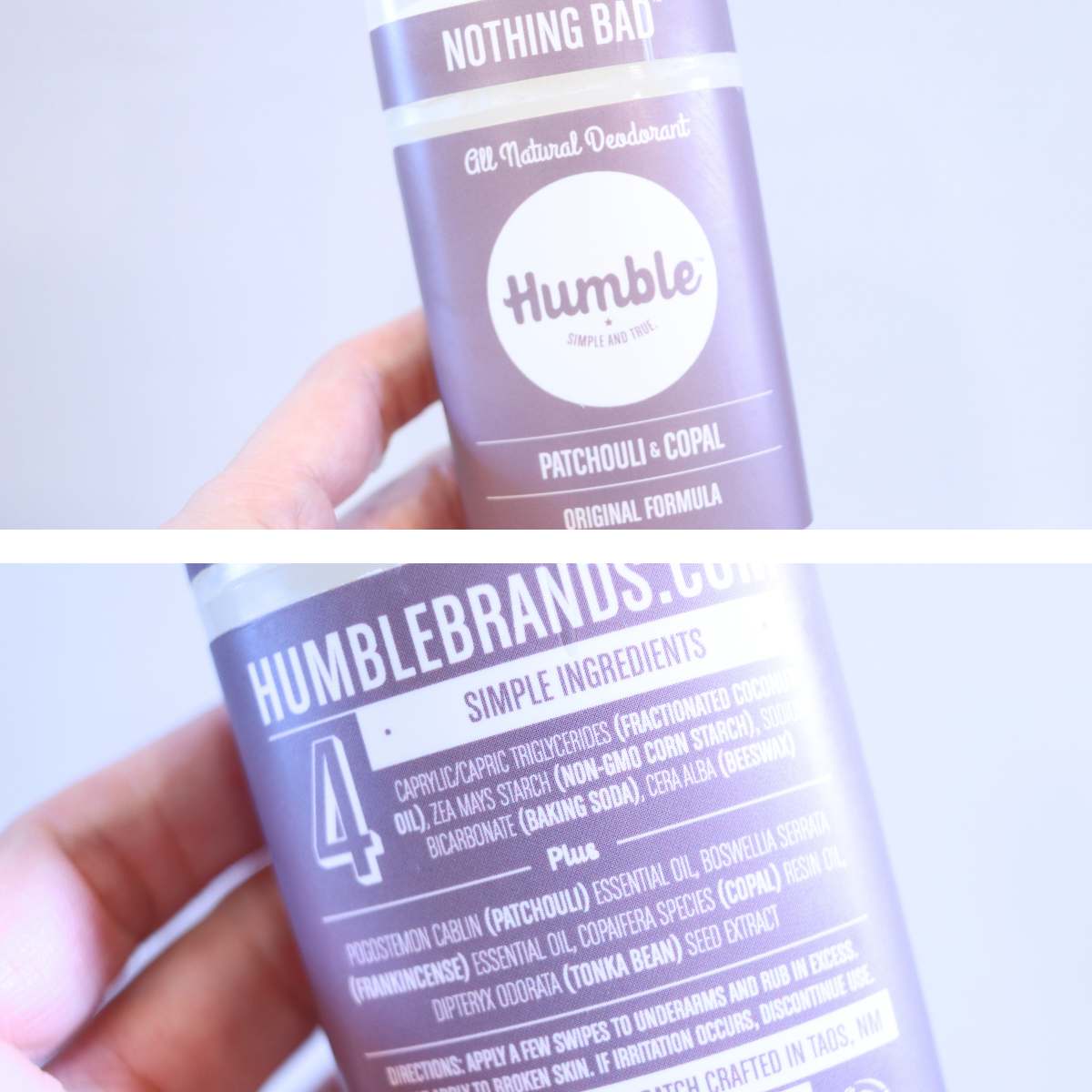 How To Make DIY Natural Deodorant
Step 1 – Add coconut oil and shea butter and beeswax to a double broiler and allow them to melt completely.
Step 2 – Once melted, add arrowroot powder, baking soda, and essential oils.
Step 3 – Carefully pour the deodorant liquid into a small glass jar with an airtight lid.
Step 4 – Once the liquid has started to become more of a solid, you can secure the lid. I prefer to do this once the mixture has fully cooled so there isn't any condensation build-up in the jar.
Alternatively, you can add all the ingredients to the double broiler and stir frequently until mixed. Remove from heat, add essential oils, and allow to cool before carefully pouring the mixture in to jar to firm up. Some people say you get a better result with the first method. I have not found this to be the case. Both recipes have the same consistency and texture when done both ways.
Find the measurements and full printable recipe below!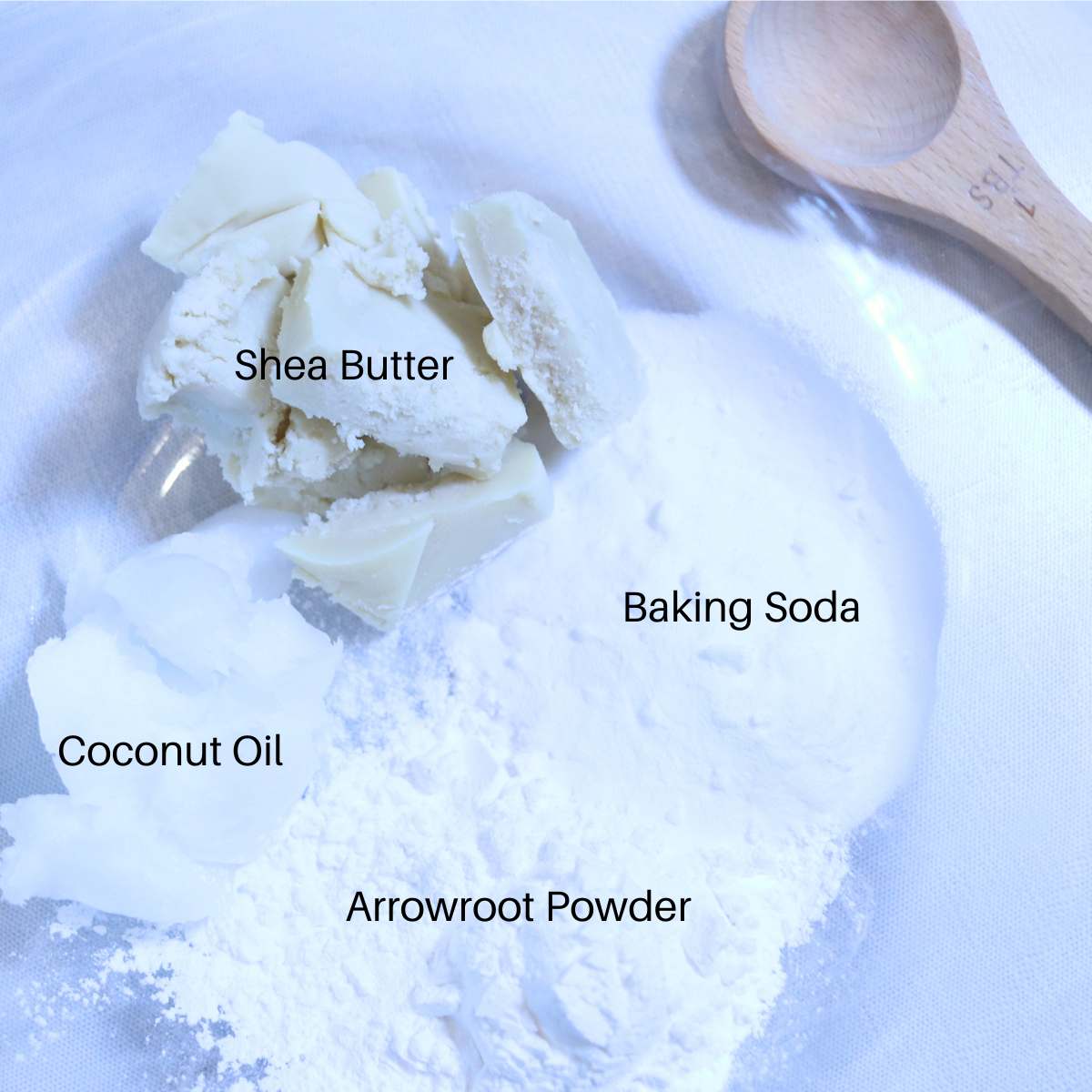 NOTE: I added the beeswax directly to the double boiler so it didn't stick to the bowl. We use fresh beeswax from our hive when we have it and sometimes can be a bit more sticky to handle.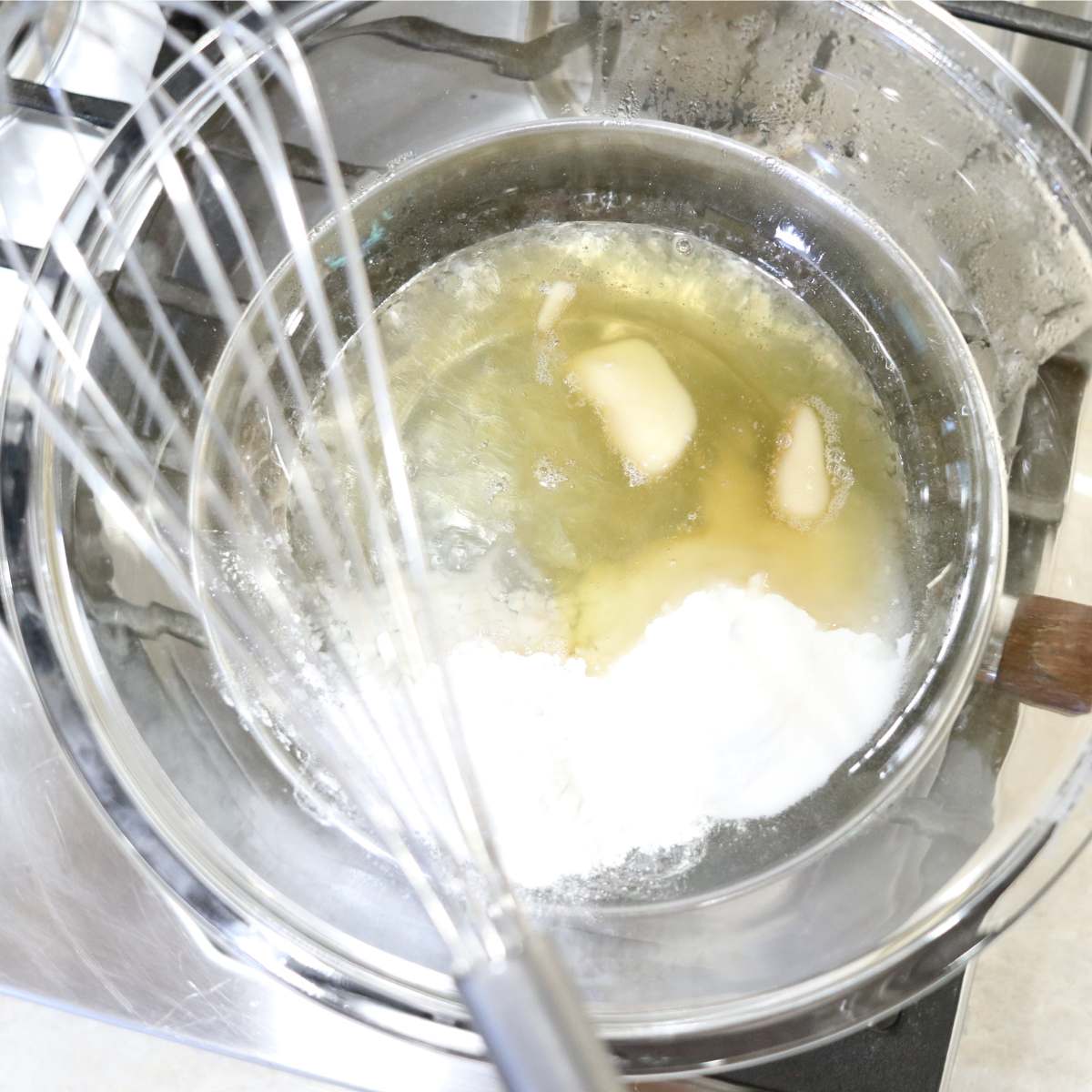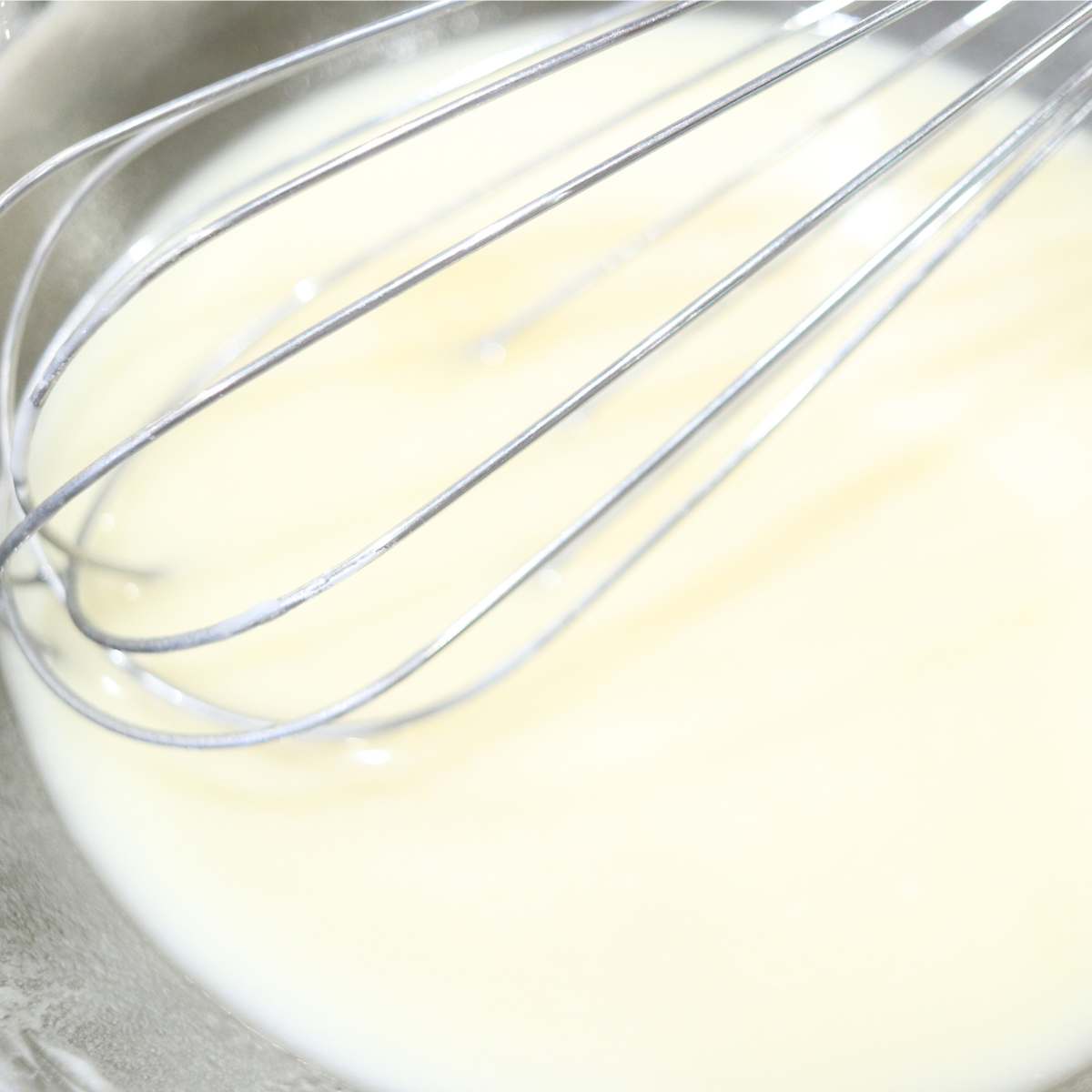 How To Store Homemade Deodorant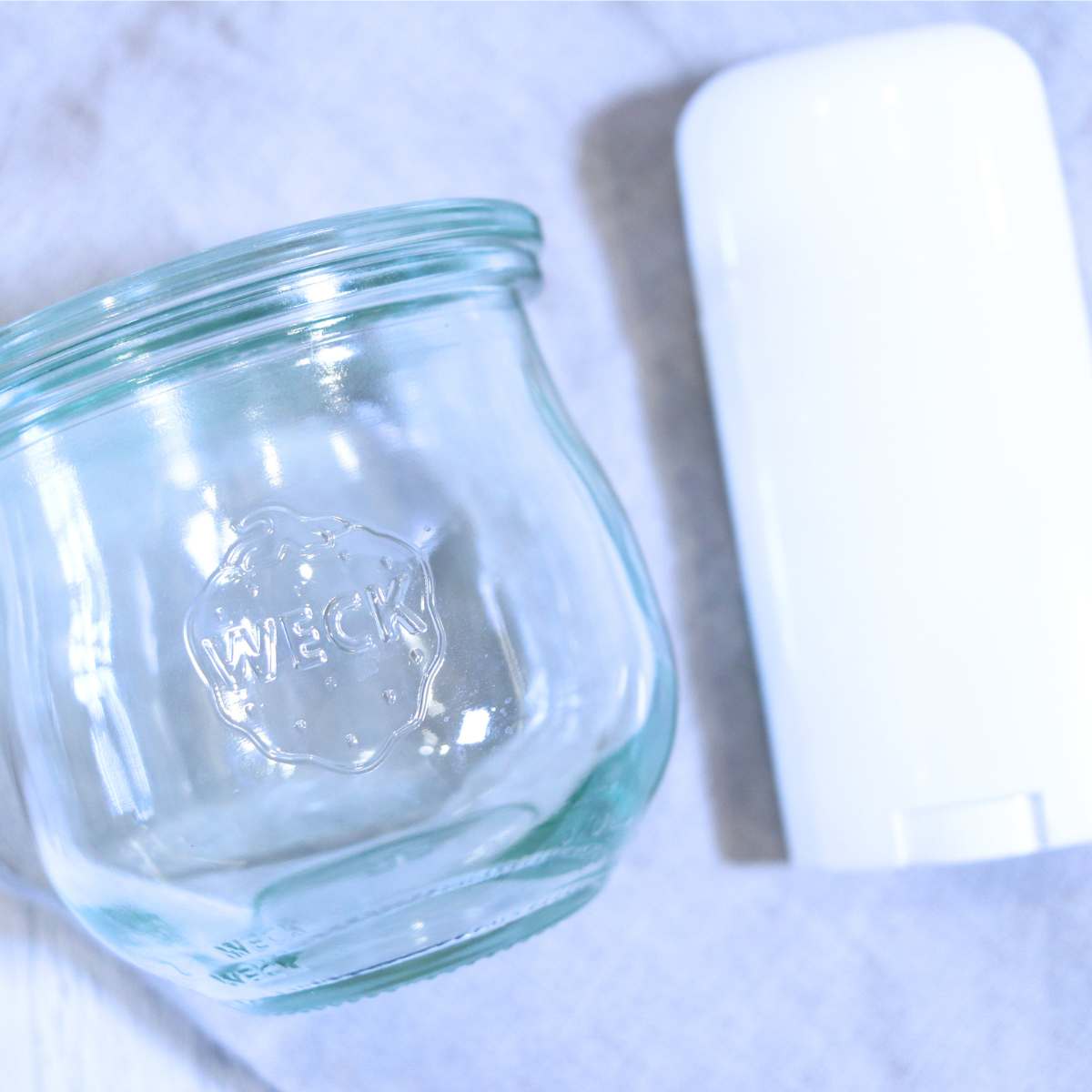 There are so many ways to store DIY deodorants.
Repurpose old deodorant containers. This is a great way to cut down on plastic waste and reuse what you likely already have.
Reuse small glass containers with lids from old beauty products or cream deodorants.
Use small canning jars with lids and reuse them when you make new deodorant recipes.
Buy new jars with lids, tulip jars or plastic deodorant containers to store your homemade deodorants in.
Reuse Oui yogurt jars and buy the lids to turn these into perfect DIY beauty jars.
Essential Oils for Homemade Natural Deodorant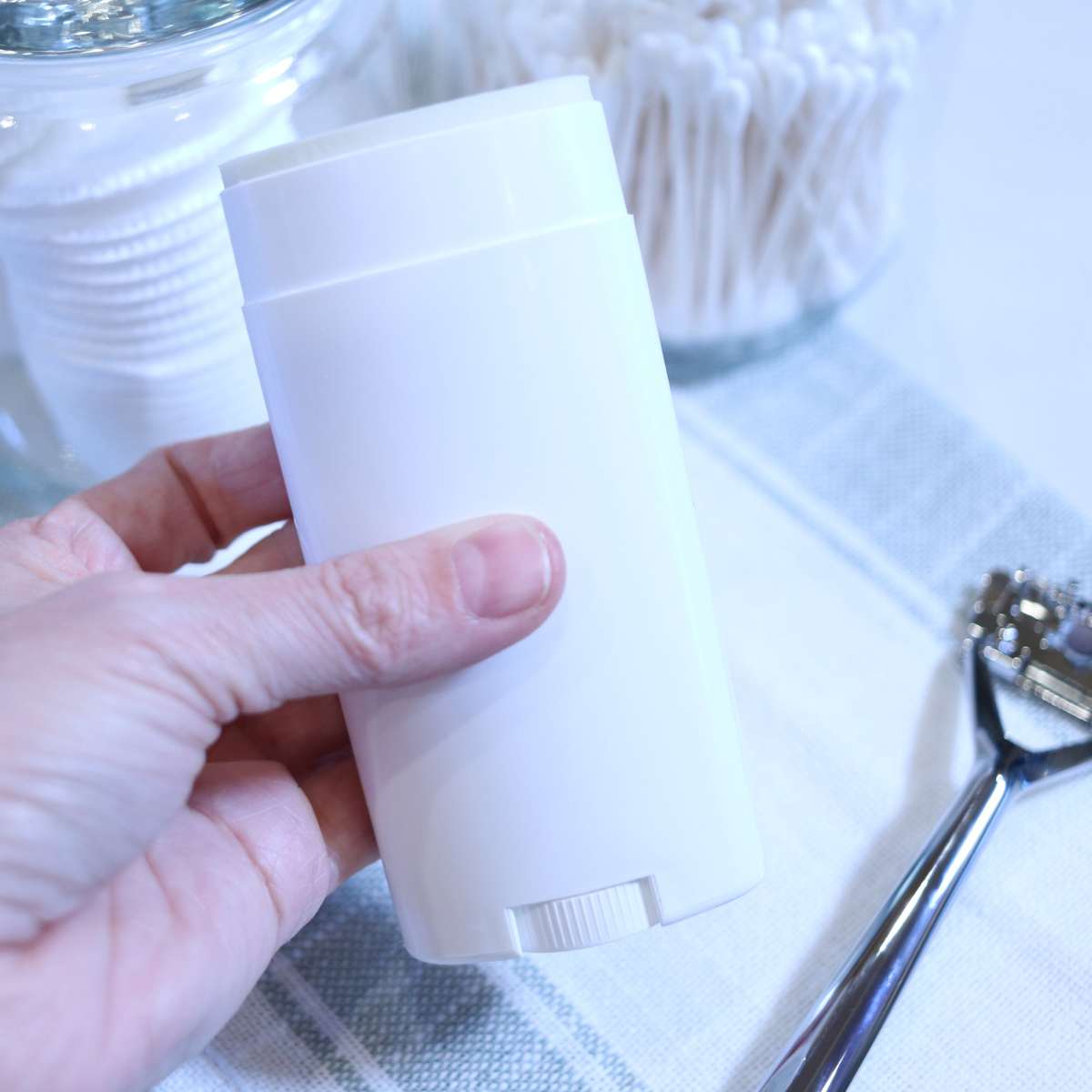 Essential Oil Blends for Homemade Deodorant
Patchouli Vanilla
Patchouli and Copal
Lemongrass Thyme
Copaiaba and Vanilla
Align (similar to Young Living Valor) and YarPom
Palo Santo and Vanilla
If making a single batch of this recipe, start with 6 drops of each oil and adjust to personal preference.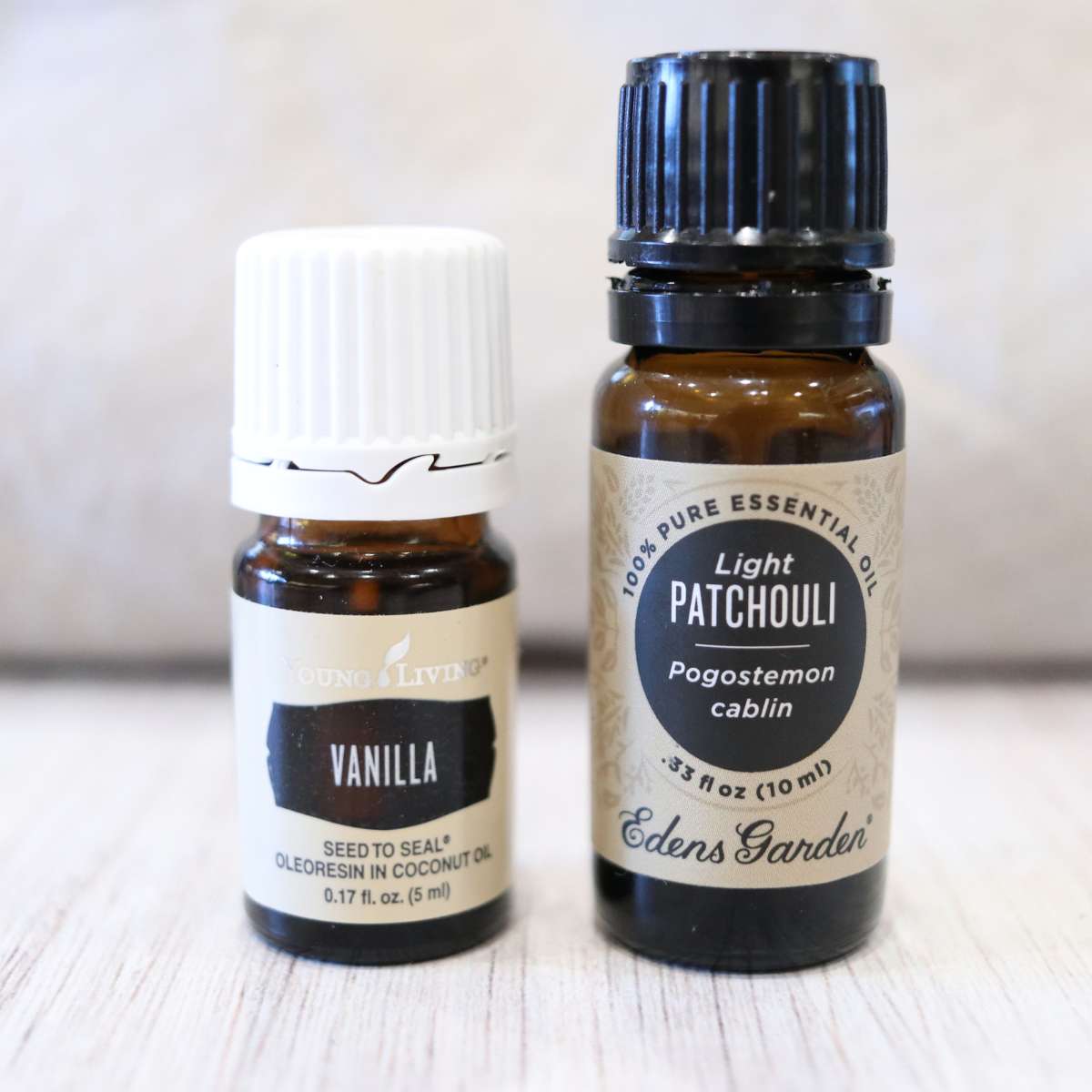 Feel free to use a blend of oil or blends of different oils that appeals to you. This is a base recipe, but you can make alternations that work best for you.
Helpful Hints When Choosing Essential Oils For Homemade Deodorant
New to essential oils and don't want to buy oils you don't like the smell of? Head to your local whole foods market and smell some of the natural deodorants they have to buy. Note the blend of oils they used and recreate them at home.
You can also check out the essential oils section of the store. Usually, they have most of the oils out as a tester so you can sniff them all before you make a decision. This is another great way to smell before you buy.
Have a favorite natural deodorant you buy from the store already? What fragrance is it? Look at the ingredients and try to recreate the blend. Be sure and take notes so that if you like it, you can easily recreate it again!
How To Use DIY Natural Deodorant
There are a couple of different methods for application so I will mention them both here and you can decide which method you prefer for you.
Wet your underarms slightly. This will help with a more even application. I don't find that this helps me very much, but I have gotten feedback from people saying this was helpful for them so I thought it was worth mentioning.
Use your fingertip to scoop out a pea-sized amount of your homemade deodorant.
Rub deodorant between your fingertips to warm and make application easier. I found this step to be more helpful than step 1. But try both methods and see what you find works better for you.
Gently rub your deodorant under both arms until even.
Re-apply as needed.
Your body may require you to apply this homemade deodorant more than once a day depending on the time of year and activities. This is especially true during the detox phase when your body is used to conventional deodorants.
Questions and Answers About DIY Deodorant
Q: Is there an adjustment period when first starting to use a natural deodorant?
A: Yes. When you first start using a natural deodorant alternative, your body will go through sort of a detox. Begin using your homemade pit paste 1 to 3 days a week and slowly increase the frequency of use.
Q: What if I have a reaction to DIY deodorant?
A: If you notice any reaction when using any homemade skin or beauty products, discontinue use immediately. The reaction could be caused by the essential oils you used or the baking soda in this particular recipe.
If you shave and plan to use this deodorant, wait a couple of hours before application to help avoid irritation. I prefer to shave the night before so I can apply it in the morning before running out the door.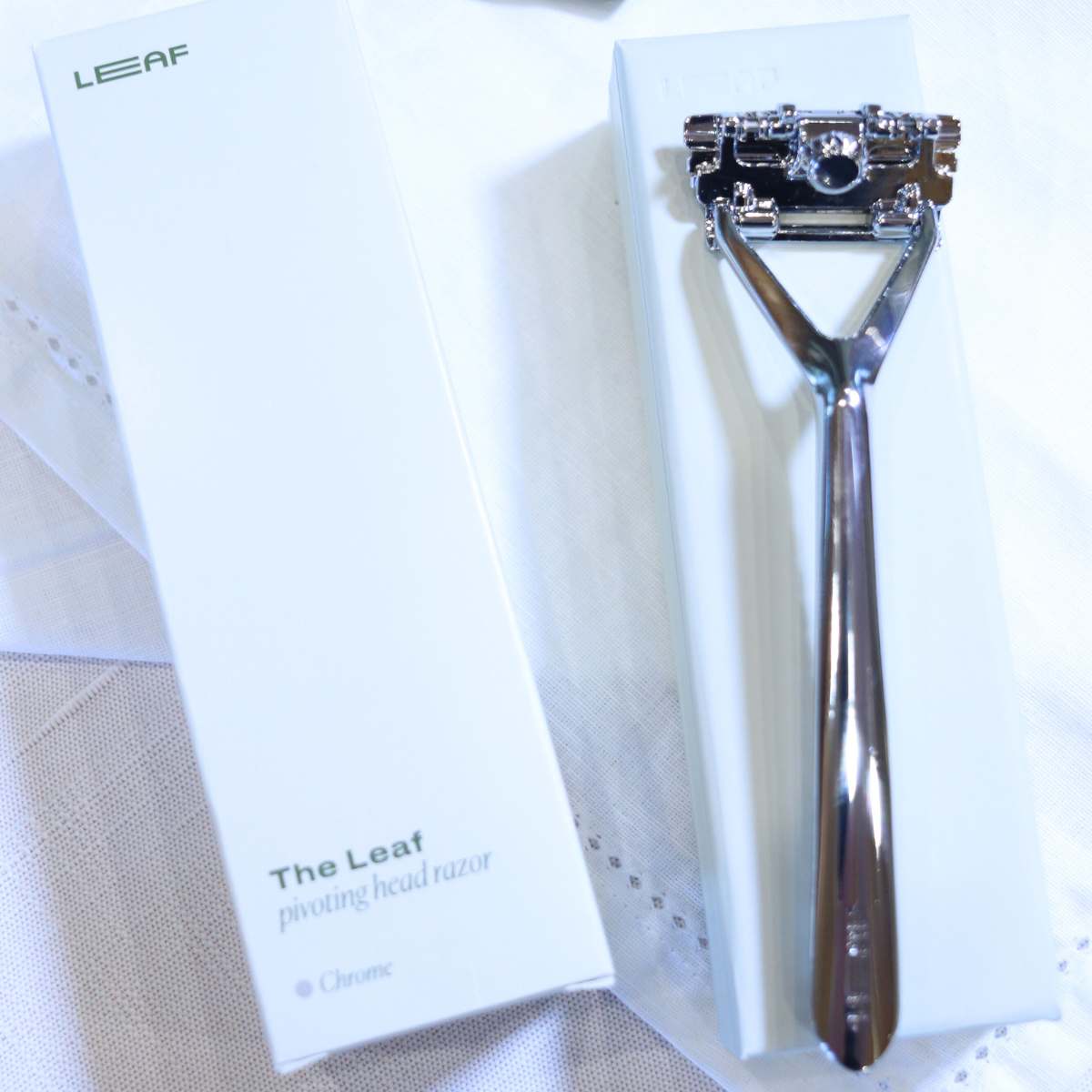 If you have more sensitive skin, I would add an essential oil other than tea tree oil. Tea tree oil in general can be a more irritating oil.
Q: How long will this natural deodorant last?
A: How long your deodorant lasts will vary depending on the frequency of use. This little pot typically lasts me about 4 to 5 months when applied once per day.
Q: What is 2 ingredient DIY deodorant?
A: Two-ingredient deodorant uses ingredients you most likely already have on hand in your kitchen- coconut oil and baking soda. Mix these two things together for a simple natural deodorant recipe. This is a very creamy deodorant recipe however since there is no binding ingredients like beeswax.
Q: Does coconut oil work as deodorant?
A: Coconut oil by itself has great natural antibactierial properties because it contains fatty acids like lauric acid. Some people like to use just coconut oil as a deodorant, while others don't feel like it as effective as multi-ingredient DIY natural deodorant recipes. Only you can decide what works best for you and your body.
Tips
If you are going to be making a lot of your own skin and beauty products, invest in an inexpensive double broiler pan with a pour spout. It can really help when pouring hot liquids (such as this one) into a small jar without any mess.
If you don't want to purchase a double broiler pot new, check your local thrift store for a pot and a glass bowl that rests on the top easily. This is a great, inexpensive alternative to buying new.
To firm up your homemade deodorant quicker, place the jar in the fridge for about 30 minutes.
Save old deodorant stick containers and refill them with your DIY natural deodorant. This not only helps keep plastic out of the landfill, but you can travel with a stick easier than a glass jar if that's what you prefer.
Make larger batches and use them for homemade gifts during the holidays or special occasions.
This DIY natural deodorant recipe works well in stick form or a pit paste (cream form). I personally prefer paste deodorants I apply with my fingers but you can do either with this recipe.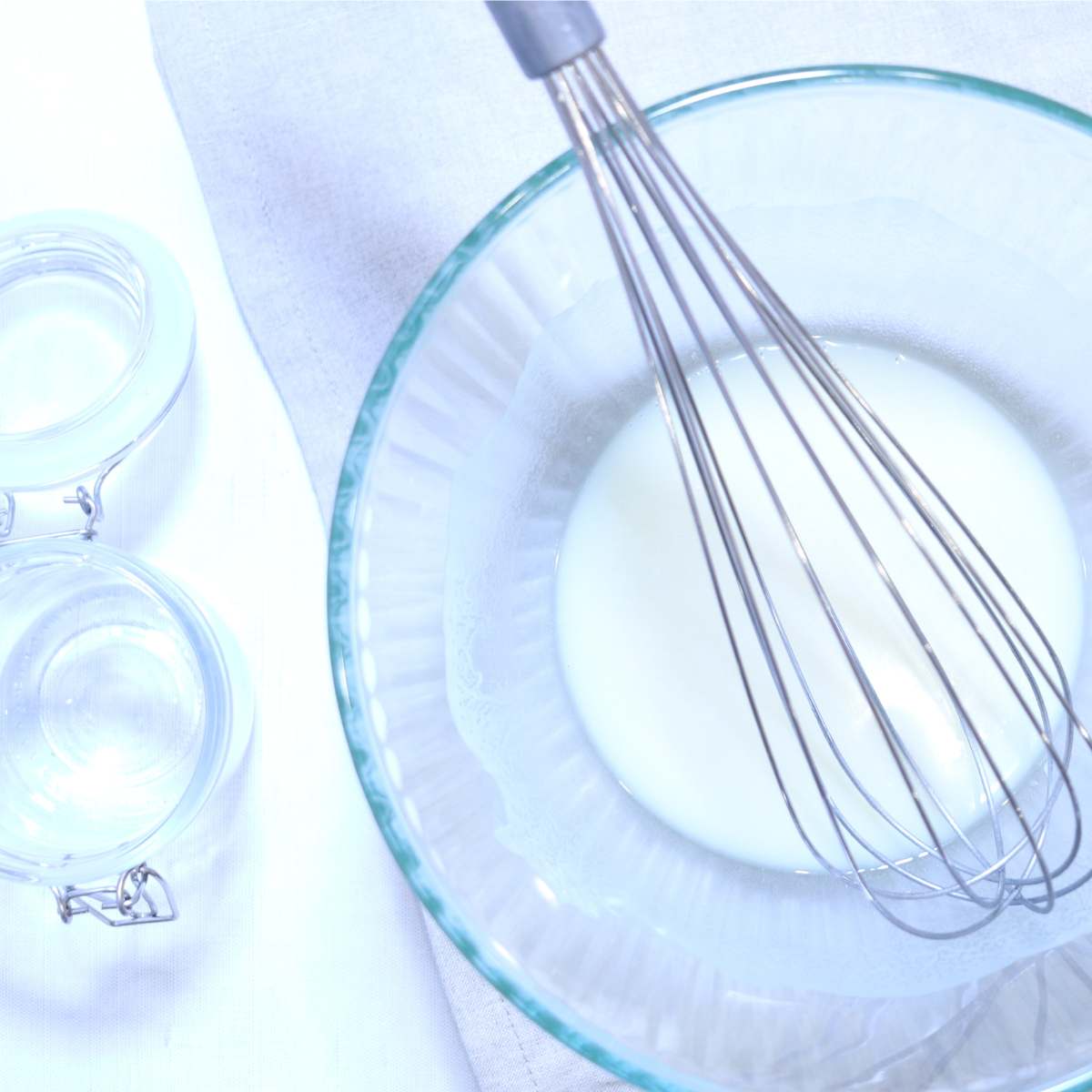 Shop
Ingredients
Supplies
Store-Bought Natural Deodorants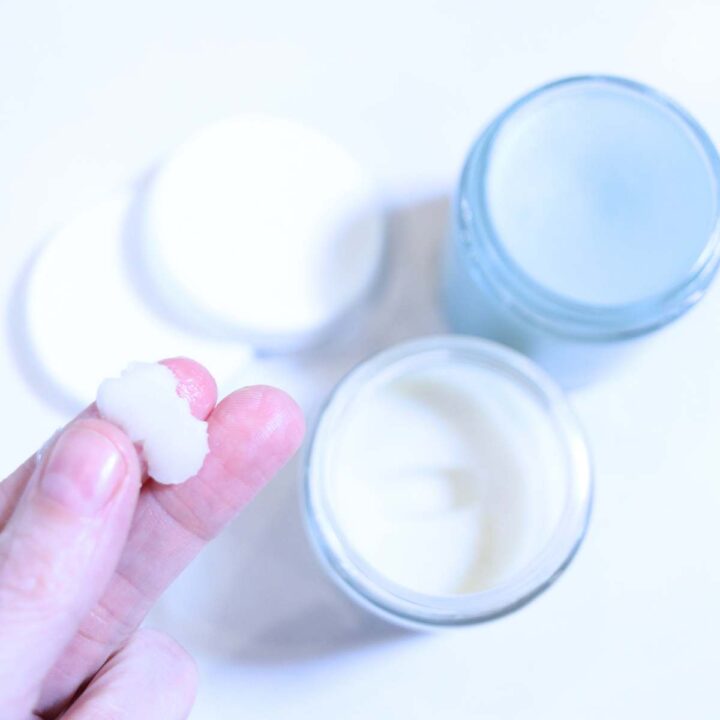 DIY Natural Deodorant
Additional Time:
5 minutes
A DIY natural deodorant that is easy to make and really works! Smells amazing and only contains clean, non-toxic ingredients.
Ingredients
3 Tablespoons Shea Butter
3 Tablespoons Beeswax
2 Tablespoons Coconut Oil
3 Tablespoons Arrowroot Powder
2 Tablespoons Baking Soda
12- 15 drops of essential oil
Yields 4 to 5 ounce ounce jar
Instructions
Add coconut oil, shea butter, beeswax, baking soda, and arrowroot powder to a double broiler and melt. Whisk together to combine.
Remove from heat when ingredients are fully melted and add your essential oils. 12- 15 drops for a batch this size.
Continue whisking while the mixture is cooling (5 minutes).
Slowly pour DIY deodorant into a glass jar with a lid. You can also repurpose an old plastic deodorant container as well.
Use daily as needed.
Enjoy!
Notes
To save time, add all ingredients to a double broiler pan at once and mix until melted and incorporated.
Continue to stir while the deodorant is cooling to be sure the oils don't separate. I have only had this happen with certain oils.
Make a fragrance-free version by omitting essential oils.
If you have more sensitive skin, you can also decrease the amount of baking soda to 1 Tablespoon.
Pour mixture into a jar and use like a cream deodorant or "pit paste." You can also repurpose an old plastic deodorant container if you prefer a deodorant stick.
Re-apply as needed.
If you are making for more than one person, I suggest doubling the batch size.
See the essential oil section of the post for EO blends to use for this recipe.
More Natural Beauty and Skincare Recipes