DIY Waterproof Sunscreen Bars
These DIY waterproof sunscreen bars are simple to make and even better than most homemade sunscreen alternatives.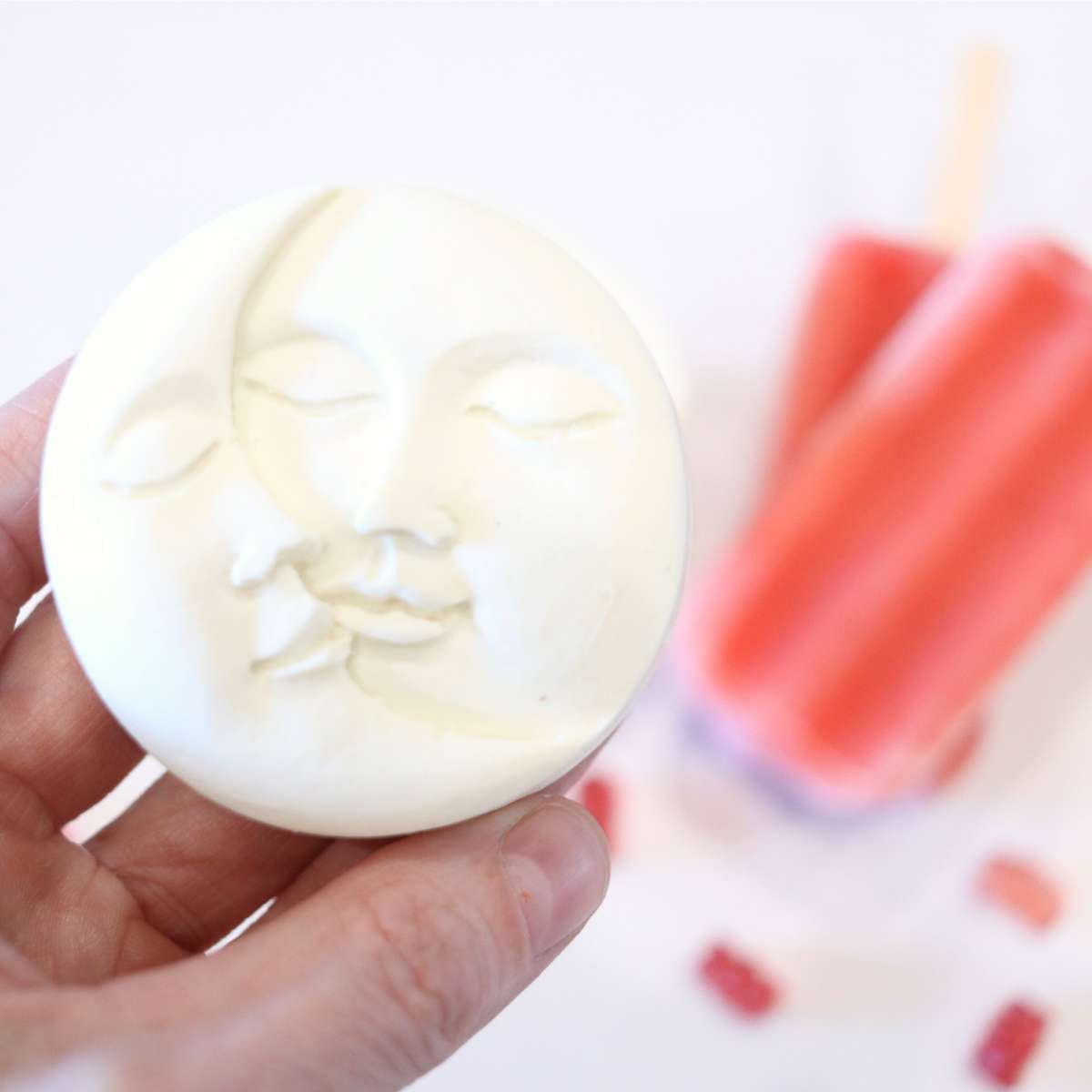 These homemade sunscreen lotion bars are made with minimal, non-toxic ingredients that are waterproof and nourishing for the skin.
Perfect sunscreen bar recipe for natural UV protection!
Some of these links are affiliate links. You can read my full disclosure HERE.
Ingredients
Ingredients you'll need for this recipe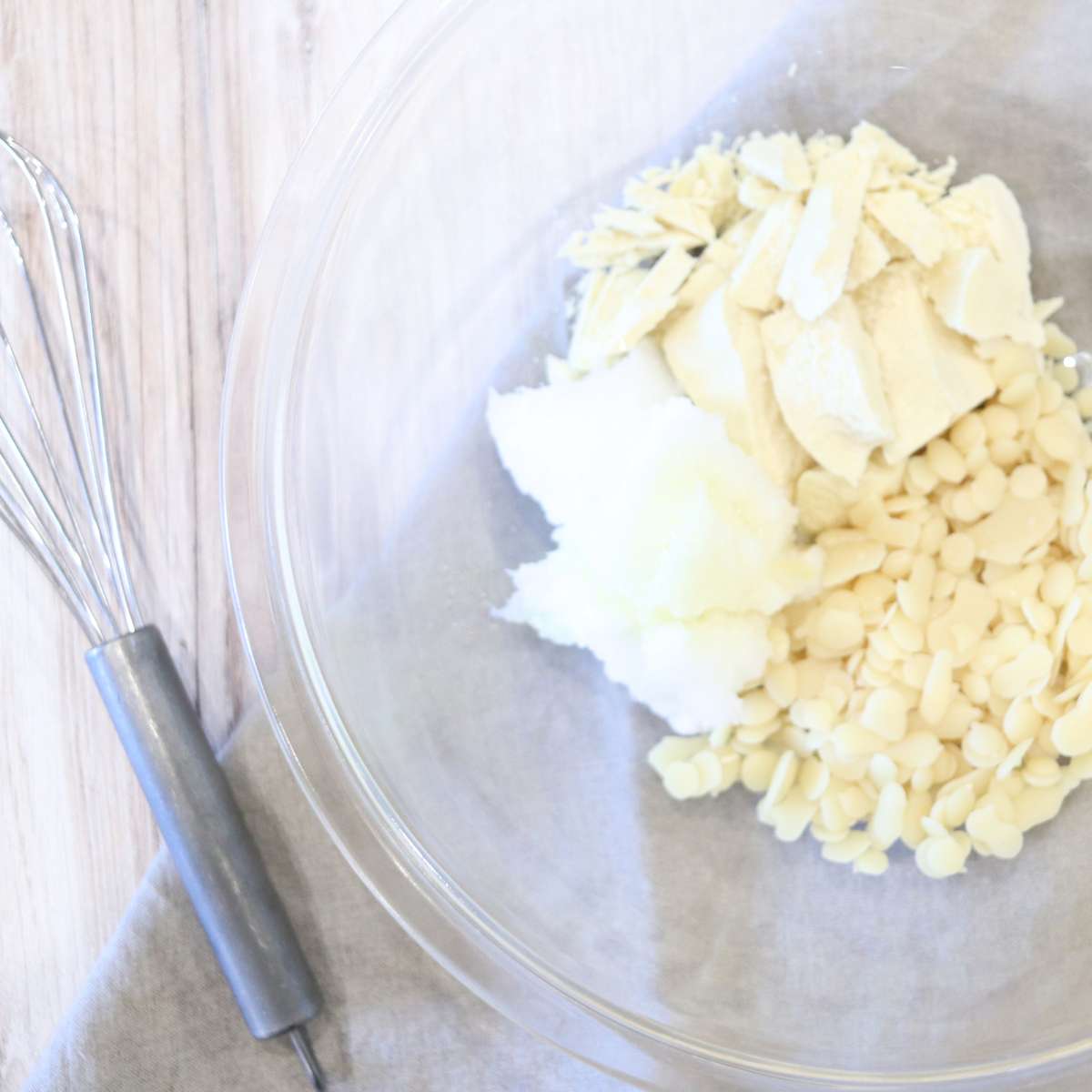 Supplies
Supplies you'll need for this recipe
There are many different brands of soap molds on the market. The larger the molds you use, the larger your sunscreen bars will be therefore you will get fewer actual bars from a batch.
How To Make DIY Waterproof Sunscreen Bars
Prepare your double broiler.
If you don't have a double broiler, you can easily make one using a bowl over a pot of water.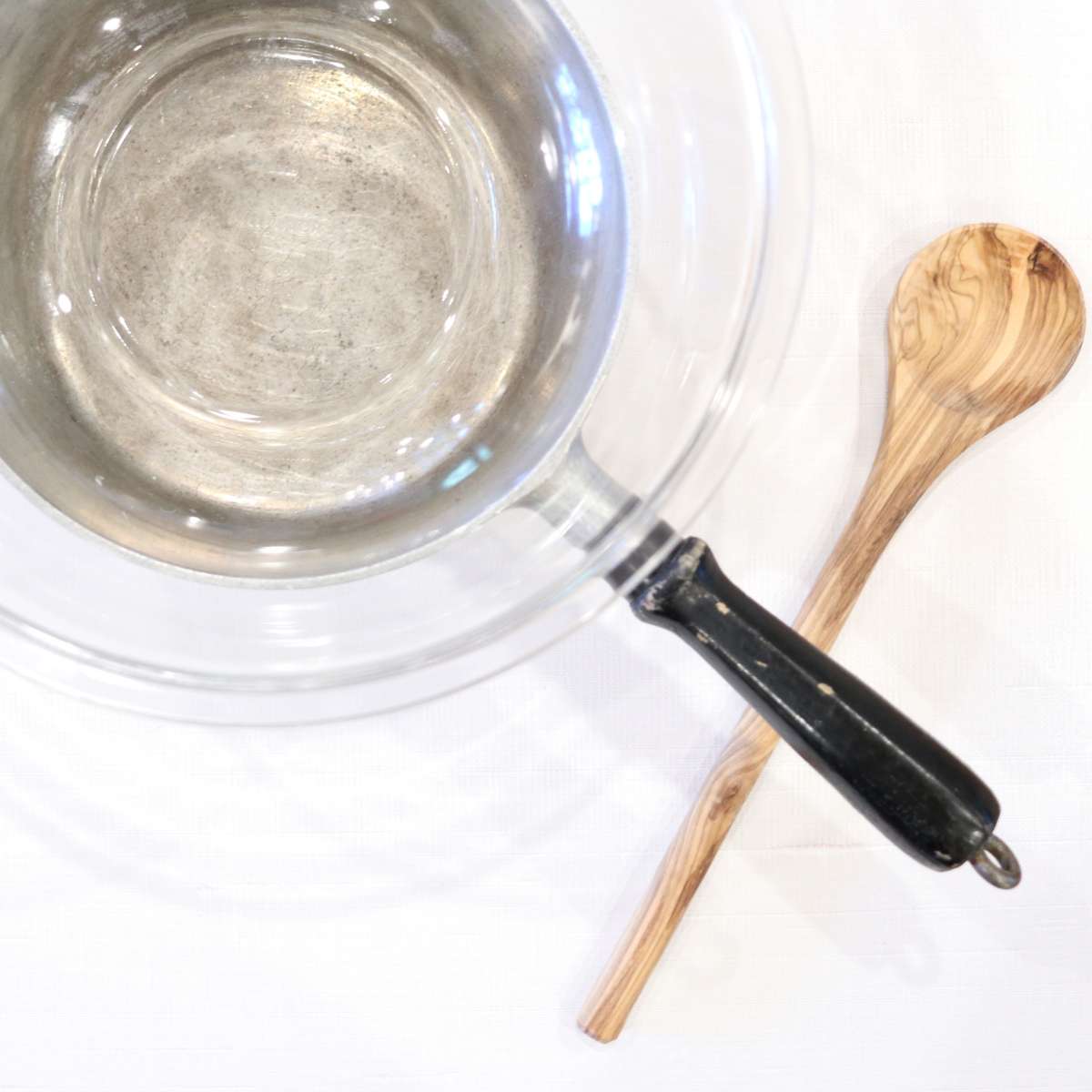 Add all the ingredients you'll need to your double broiler bowl.
This includes the zinc oxide.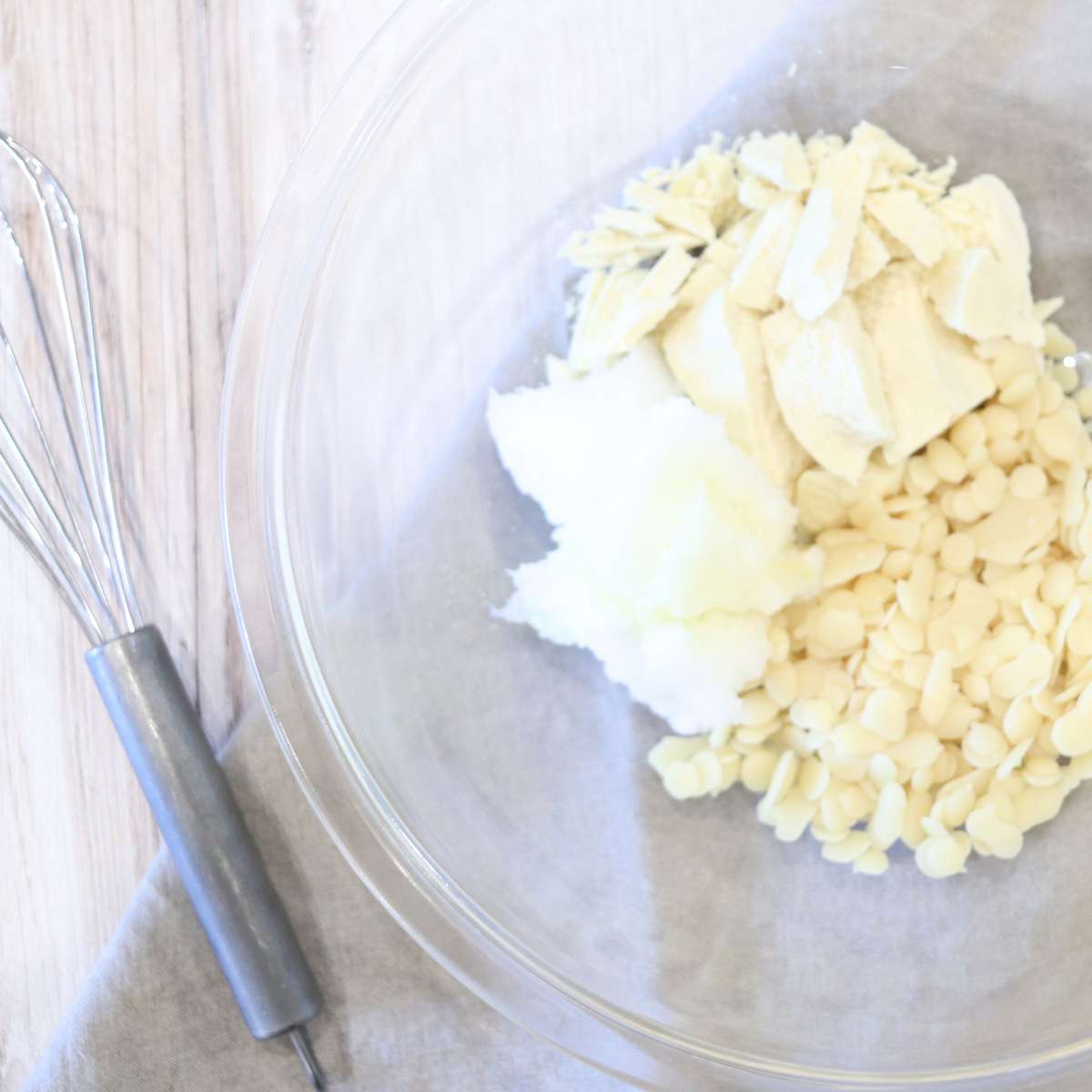 Once the ingredients begin to melt, start whisking or mixing.
For this step you will continue to mix your ingredients until everything is melted and incorporated.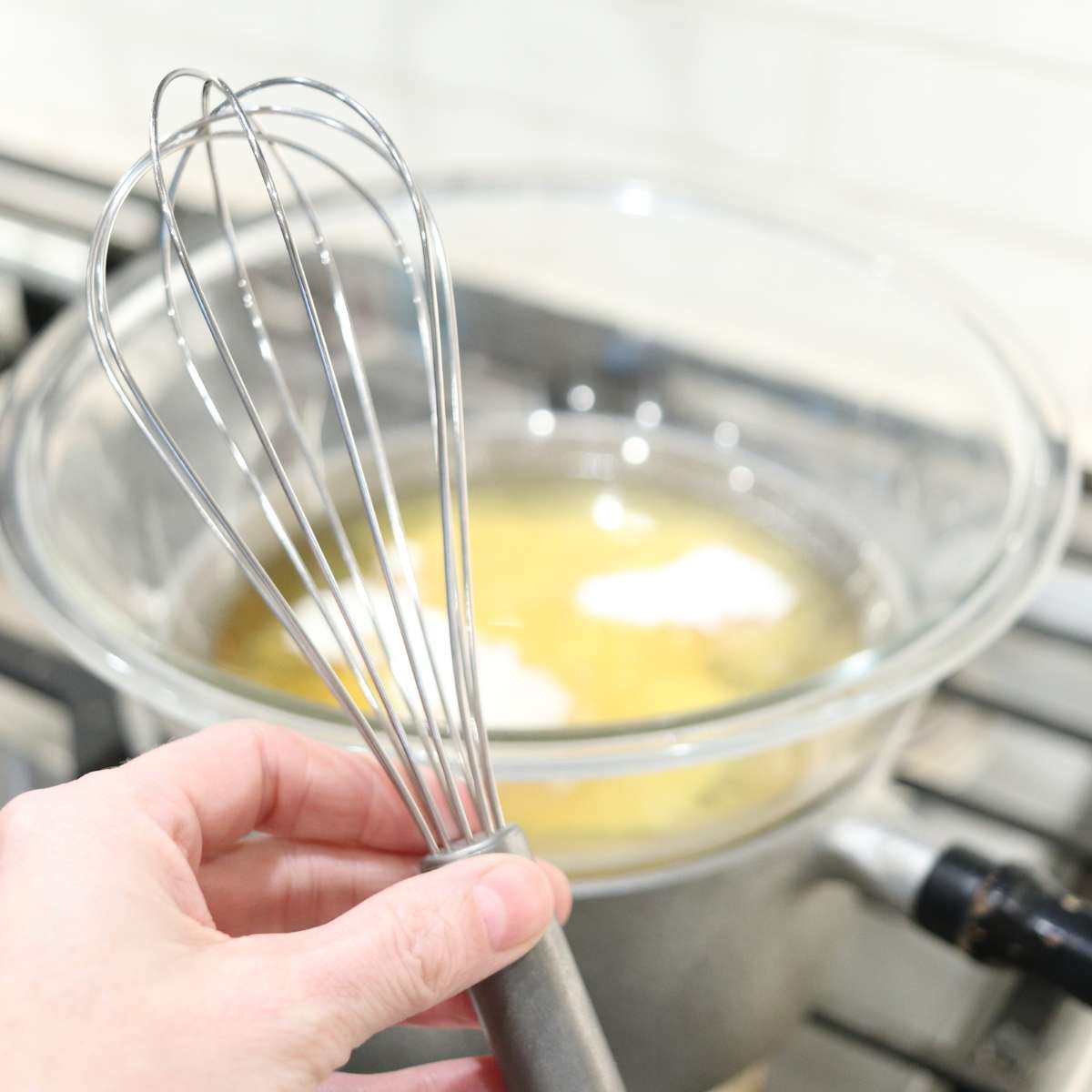 When all the ingredients have melted and are mixed together, remove from heat.
Allow mixture to begin to cool. Continue stirring throughout this process. It's important to keep the ingredients from separating.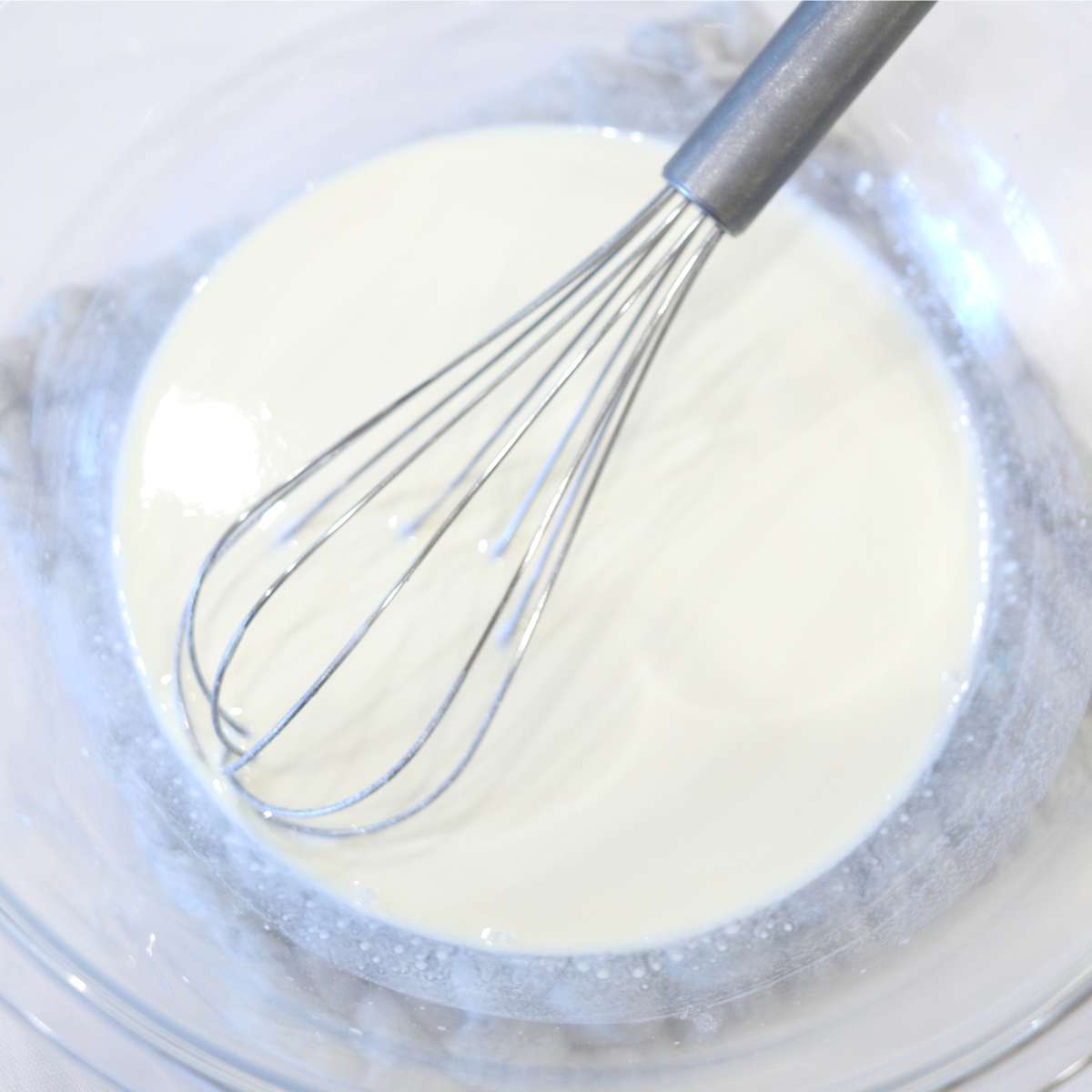 Once the mixture has cooled a little (5 to 10 minutes), slowly pour into the soap molds of your choice.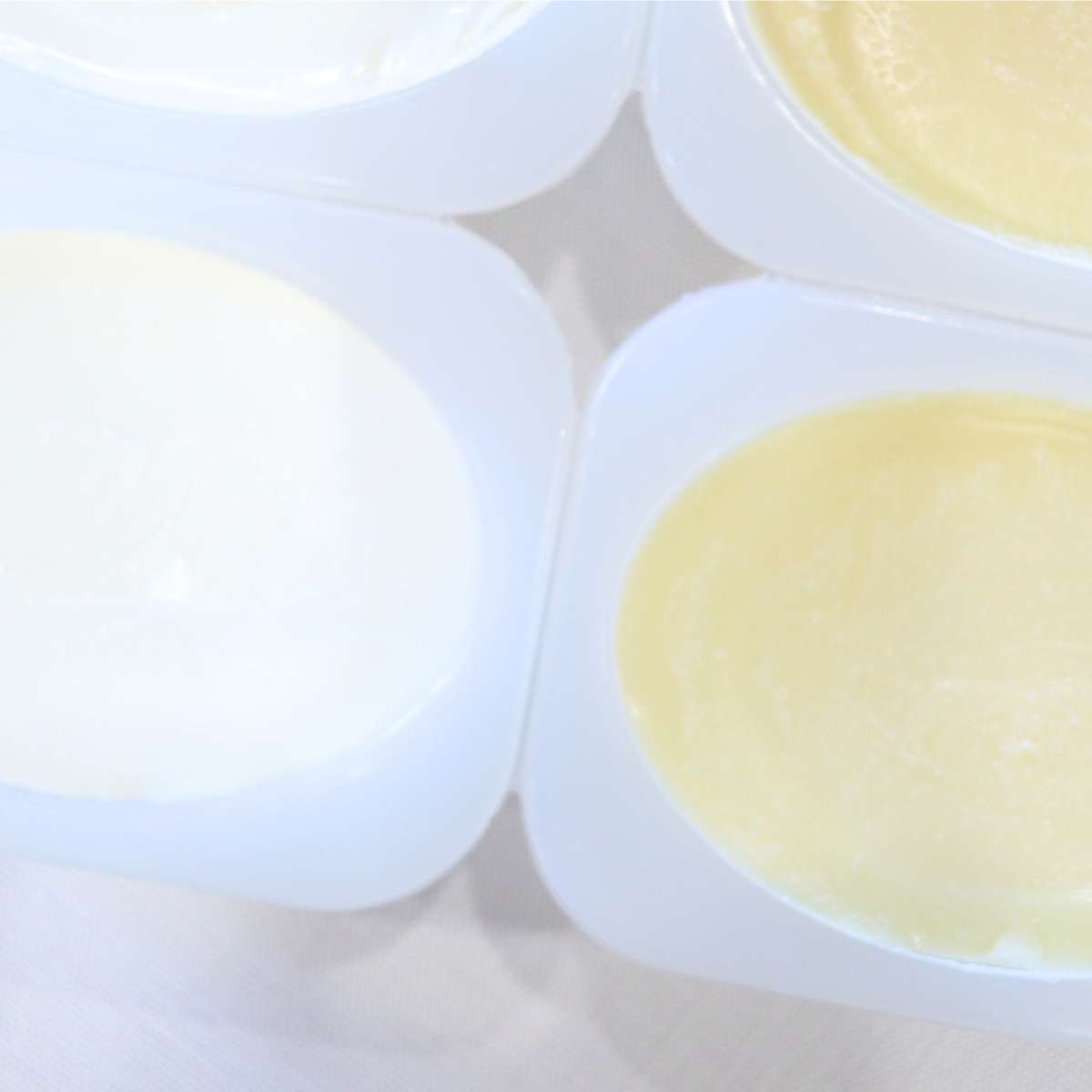 I used an oval-shaped mold as well as a fun sun and moon one. You can find the molds and supplies I used in the "shop" section below.
Allow your homemade waterproof sunscreen bars to harden completely before attempting to remove them from the molds.
If you want to speed up this step, place your molds carefully in the fridge. Depending on the thickness of the molds you're using, they should firm up in about an hour.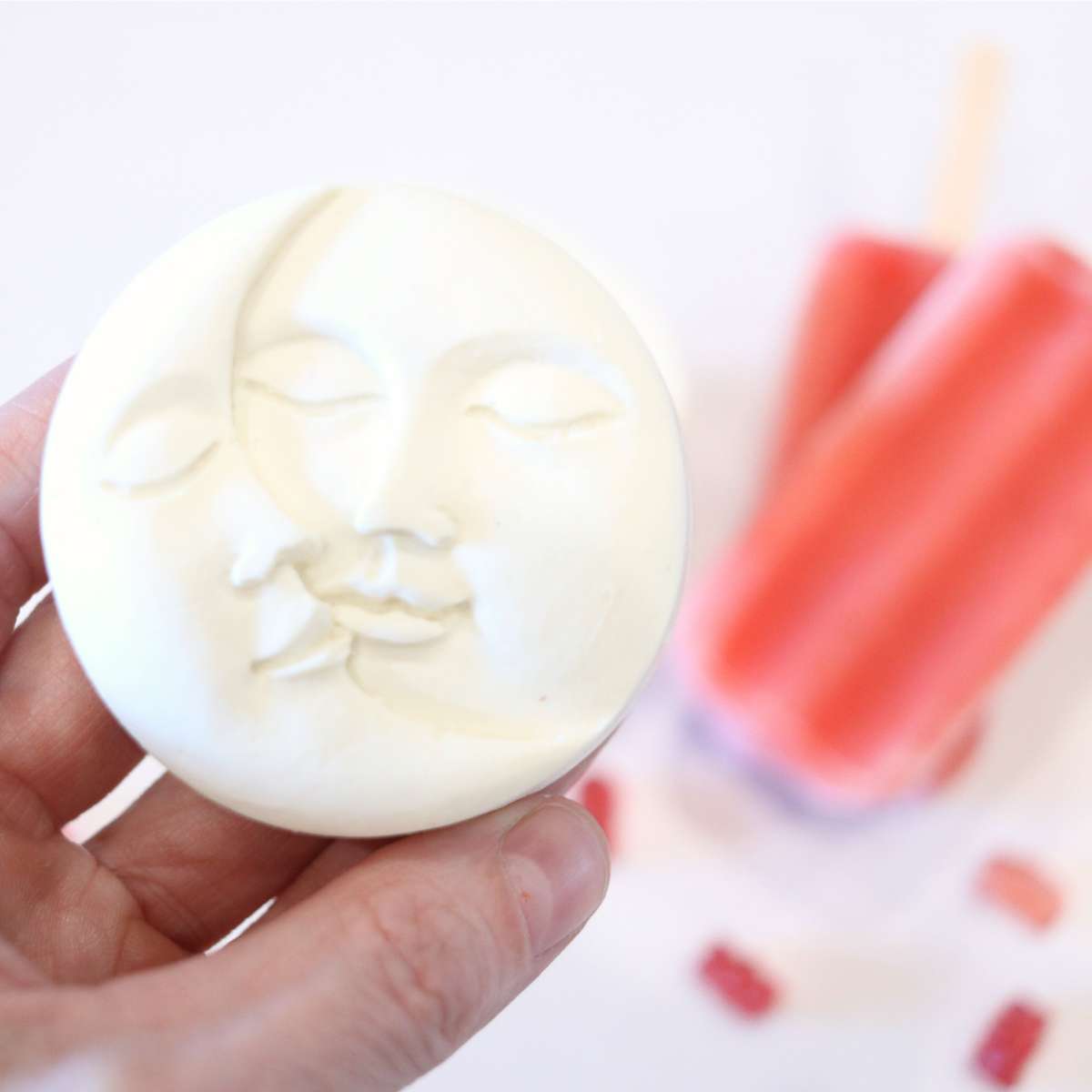 Yield: 3 large bars
Application
This homemade sunscreen for the face and body is safe for adults and children. If using essential oils in this recipe, keep them away from the eyes. Great natural sunscreen for acne-prone skin.
Rub the sunscreen bars over the body parts you want to be protected.
Use your hands to rub it into the skin. Re-apply as necessary.
I found that reapplication works best if done every couple of hours.
You know your family and children's needs better than anyone else does. So reapply as often as necessary.
Keep out of the eyes. Some essential oils can cause burning and irritation. Therefore, it's best to keep away from the eye area.
Substitutions
If you don't have all the ingredients you need to make this waterproof sunscreen bar, I'm going to list a couple of substitutions you can use. Just be aware that any substitutions to the recipe will change the SPF.
Use shea butter instead of coconut butter
Raspberry seed oil instead of carrot seed oil
Non-nano zinc oxide powder should not be substituted for any other zinc oxide.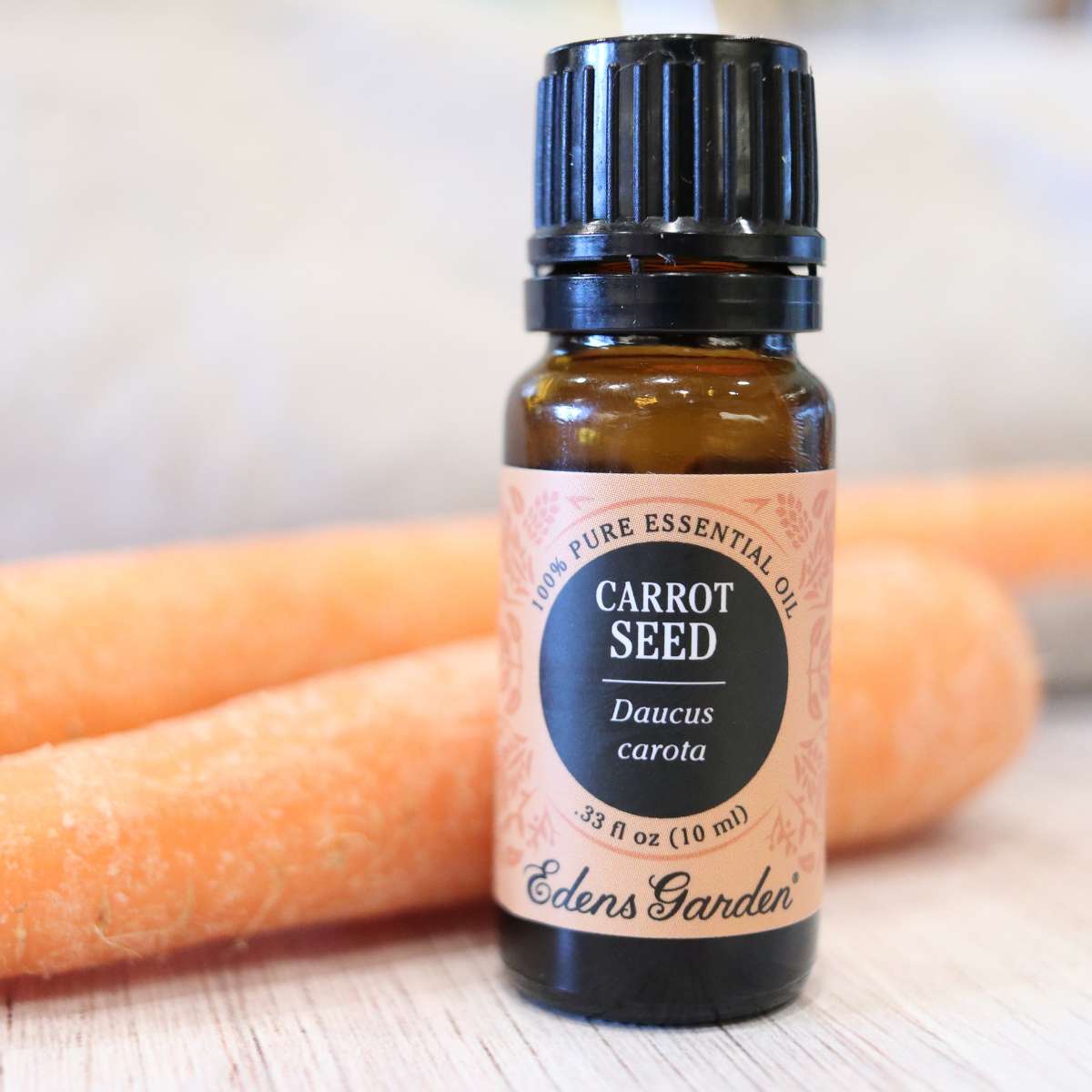 FAQ
What Ingredients Make Sunscreen Waterproof?
The barrier that makes sunscreen waterproof is oil. Oil repels water and keeps sunscreen from washing off when you enter the water.
Other ingredients like wax also help create even more of a water barrier.
This recipe contains both oil (Cocoa butter) and wax (beeswax) making it a perfect homemade waterproof sunscreen.
Is Beeswax Good In Sunscreen?
Because beeswax is a great water repellant and is natural, it makes it a perfect ingredient for homemade sunscreen recipes.
What Ingredients Should Not Be In Sunscreens
Off all the ingredients you want to avoid in sunscreens, watch out for oxybenzone. This is one of the most highly toxic ingredients in conventional sunscreen and is found in so many on the market today.
There are so many advantages to making your own skin and beauty products. Being able to avoid toxic chemical ingredients is just one of them.
Healthiest Sunscreen Ingredients
The only sunscreen ingredients recognized as safe and effective by the FDA are titanium dioxide and zinc oxide, the two most common ingredients found in mineral-based sunscreens.
Mineral-based sunscreens are often thought to be much safer for those concerned about the long-term effects of chemical ingredients in beauty and skin care products.
Is Homemade Sunscreen Safe For Acne Prone Skin?
Of all the options on the market, homemade sunscreen is much safer for acne-prone skin because of the ingredients used. Natural sunscreens contain clean, non-irritating ingredients, whereas conventional sunscreens are full of chemicals that can further irritate the skin. Harsh fragrances in store-bought sunscreens can also add to the irritation.
Tips & Tricks
I have made these waterproof sunscreen bars at least a half dozen times. So I'm going to share a simple tip that will hopefully save you some time.
Add all the ingredients you are using to your double broiler at the same time, even the zinc oxide powder.
Begin stirring the ingredients when they begin to melt.
Stir continuously until all ingredients are incorporated before removing from the heat.
I found when I stirred continuously while on the double broiler, it made a better sunscreen bar. The oils seemed to incorporate better and didn't separate when poured into the soap molds to form a solid.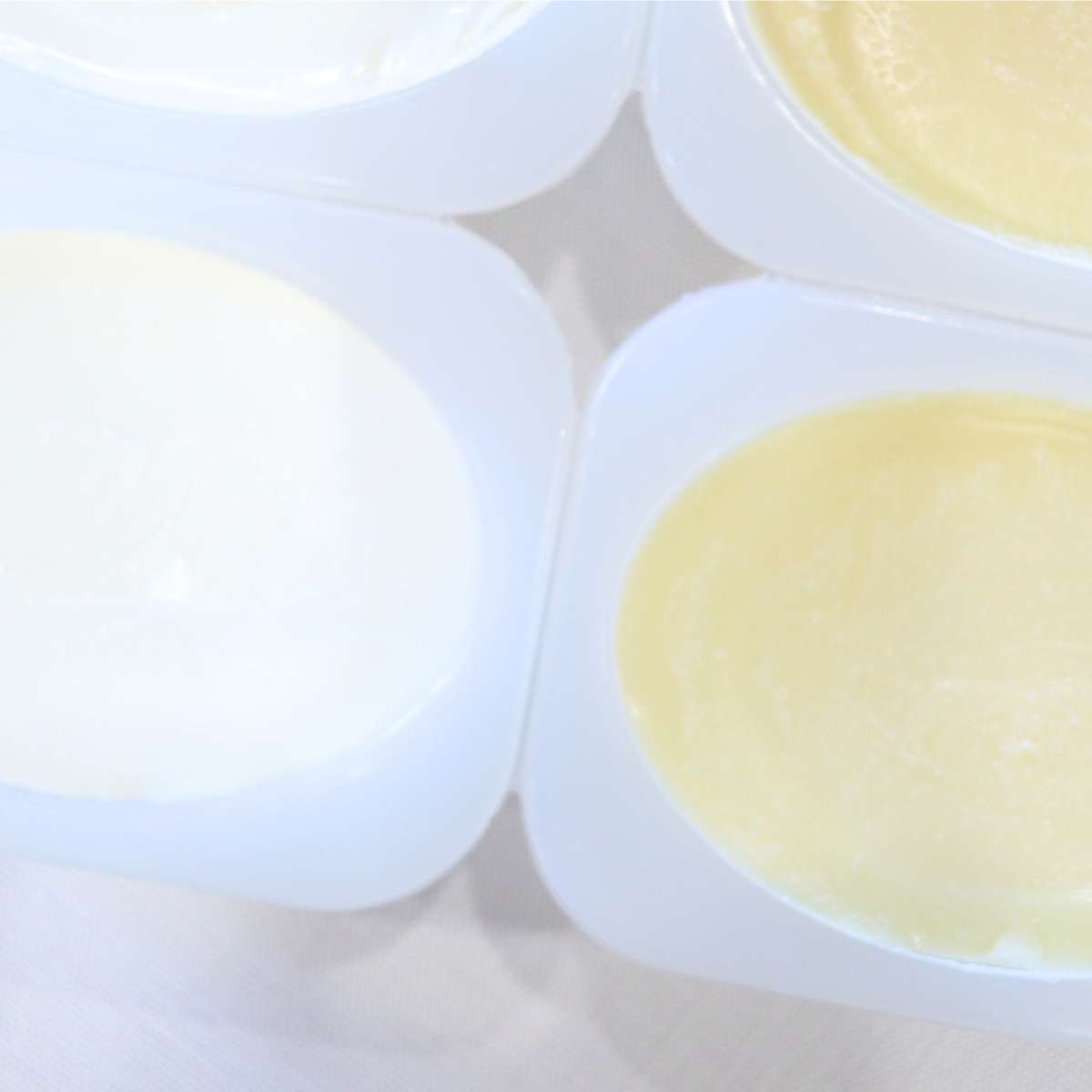 Place the molds you are using on a cutting board or a plate so you can move them around easily.
Firm up your sunscreen bars faster by placing them in the fridge for an hour.
Look at purchasing a double broiler or pot with a large glass bowl at a second-hand store to save money.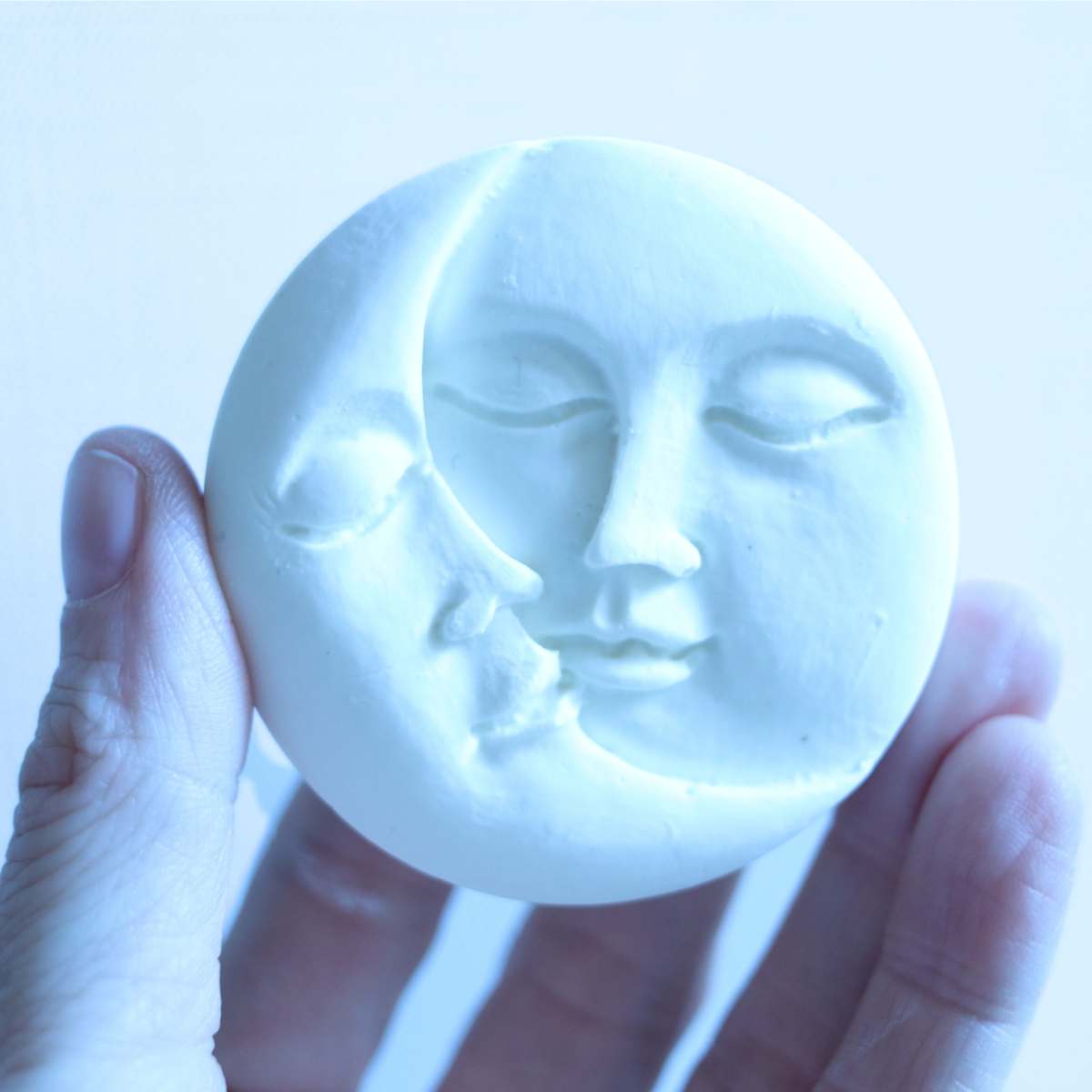 Fixing A Melted Sunscreen Bar
If you found that when your homemade sunscreen lotion bars did separate slightly during the cooling process, don't worry it's simple to fix.
Add your waterproof sunscreen bars to your double broiler and re-melt them stirring frequently.
Then Once the mixture has returned to a liquid, give it another good mix before pouring back into your soap molds to reform.
How To Store
I prefer to keep my homemade sunscreen lotion and DIY waterproof sunscreen bars in a glass container with a lid in the fridge.
If you live in a warm climate or a house without air conditioning, I would encourage you to do the same.
Just like any sunscreen bars, too much heat and they will begin to get soft and can melt.
When we are out and about for the day, I usually keep my sunscreen bar in a container, in the cooler. Added bonus is that it feels nice to reapply when it's hot outside.
Essential Oils Safe For Homemade Sunscreen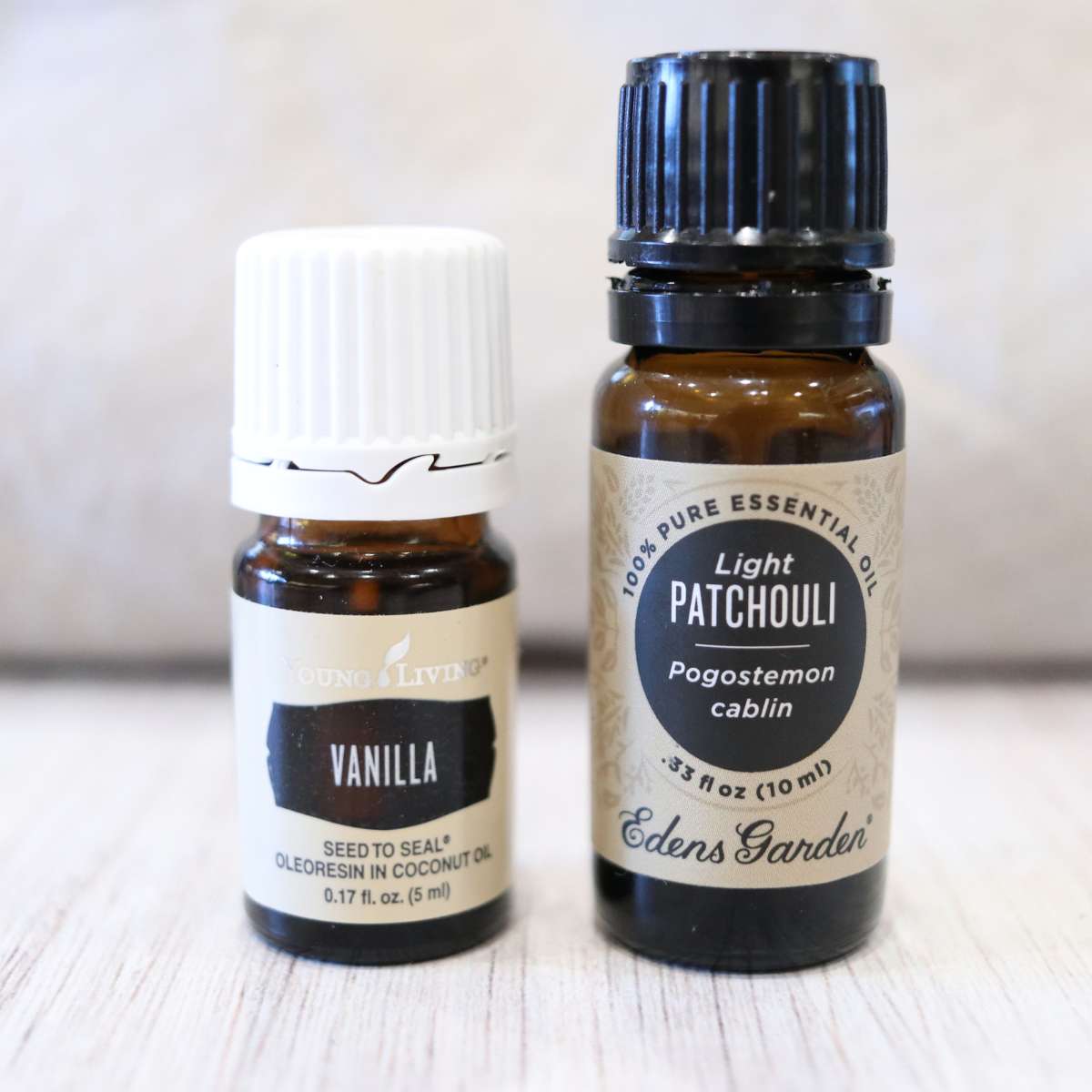 When using essential oils in any homemade skincare or beauty product you need to be aware that some oils cause phototoxicity.
Phototoxicity can cause inflammation, reddening, blistering, and burning of the skin.
Applying them to your skin and then heading out into the sun for hours, could do more harm than good. They can actually promote skin damage.
Do your own research when it comes to essential oils as the quality of oils is not all created equal either.
I will only recommend oils that I use, know, and trust.
Shop My Favorites
Ingredients
Supplies
These are the ingredients and supplies I use. However, I encourage you to shop around. Supplies that are used can often be found at your local thrift store for a lot less.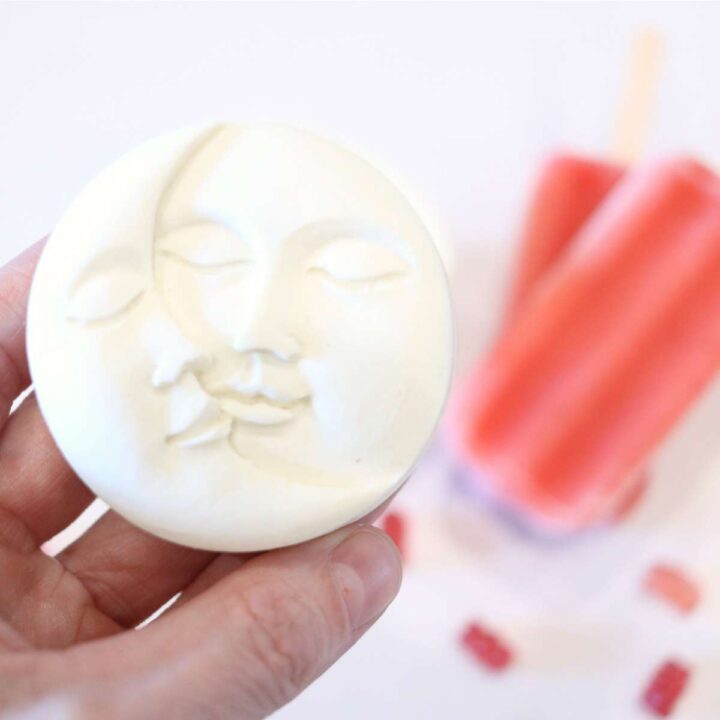 DIY Waterproof Sunscreen Bars
Yield:
3 large homemade sunscreen lotion bars
Total Time:
1 hour
15 minutes
These simple DIY waterproof sunscreen lotion bars are great for all-natural UV protection that is safe for adults and kids. Non-toxic ingredients are perfect for acne prone and sensitive skin types too.
Materials
Cocoa butter
Coconut oil
Beeswax
Non-nano zinc oxide
Essential oils (optional but adds more UV protection-varies depending on EO used). See suggestions section of post.
Tools
Double boiler
Whisk (hand mixer ok too)
Soap molds
Instructions
Add all ingredints (including essential oils if using) to a double boiler pan. If you don't have one, you can make one by setting a large glass bowl over a pot of boiling water.
Whisk mixture until fully melted and ingredients are combined.
Remove double boiler from heat.
Continue to whisk mixture frequently as it begins to cool and set.
Once your sunscreen mixture has started to cool and is the consistency of a thick salad dressing, gently pour into molds.
Leave out at room temperature until fully hardened. You can speed this process up by placing the soap molds with sunscreen mixture into the fridge. This will cut the setting time in half.
Once formed, carefully remove from molds and place into ziplock bag in the fridge or store at room temperature below 70 degrees.
Apply DIY sunscreen lotion bar at least 15 minutes prior to sun exposure.
Reapply as needed (at least every 2 hours).
Notes
If you are using essential oils in this recipe, be sure and keep away from the eyes as some oils can cause burning and irritation.
Be sure and check the photosensitivity of the essential oils you are using as some can increased skin irritation and burning with increased sun expose (see recommendations section for oils that help with UV protection).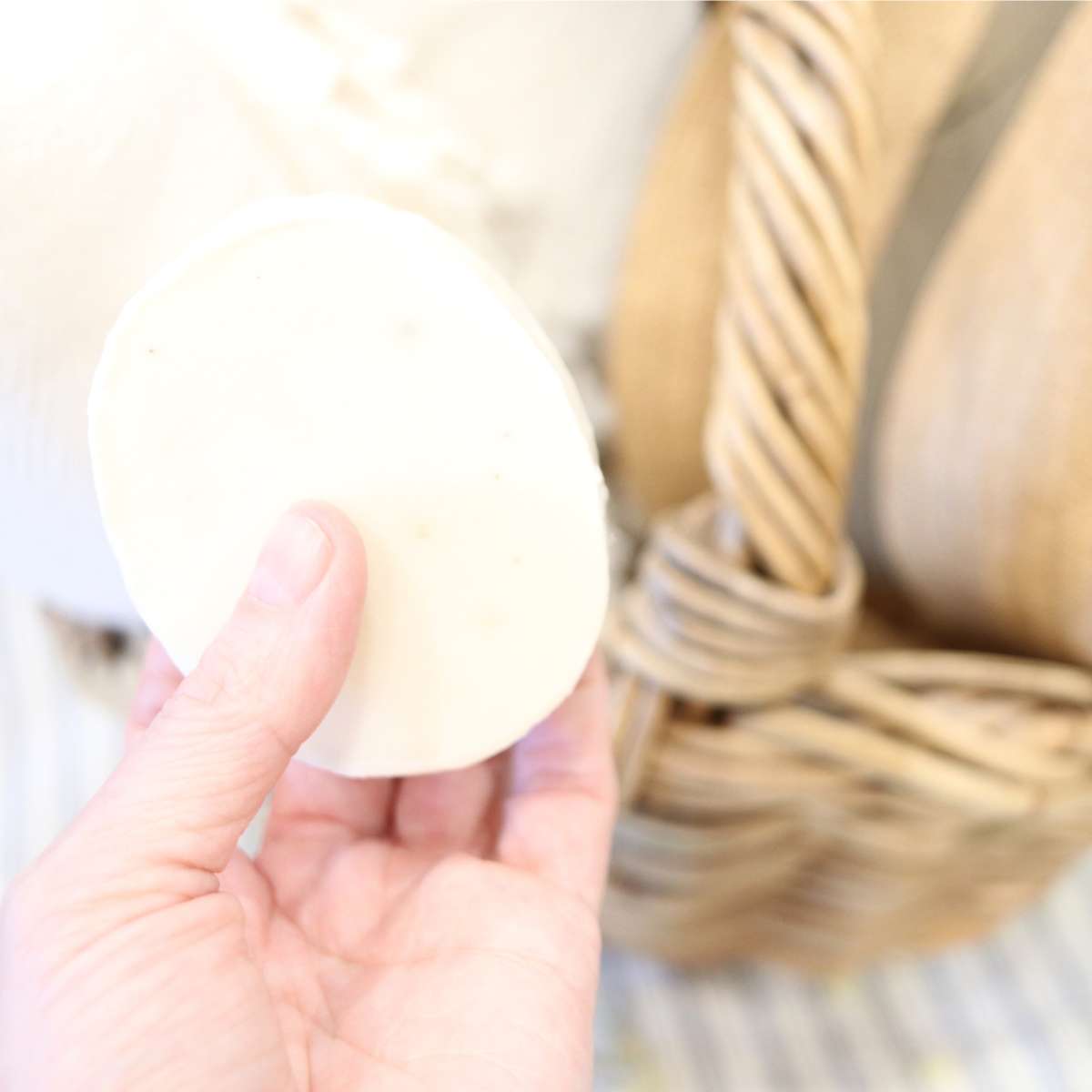 More Natural Sunscreen Alternative Recipes
If you prefer a natural sunscreen lotion alternative, I have one of those too.
In the summer months, I prefer to store them in my fridge and have both versions on hand.
Both recipes are great for travel. Enjoy!
-Brie