The Best All Natural And Affordable Drug Store Makeup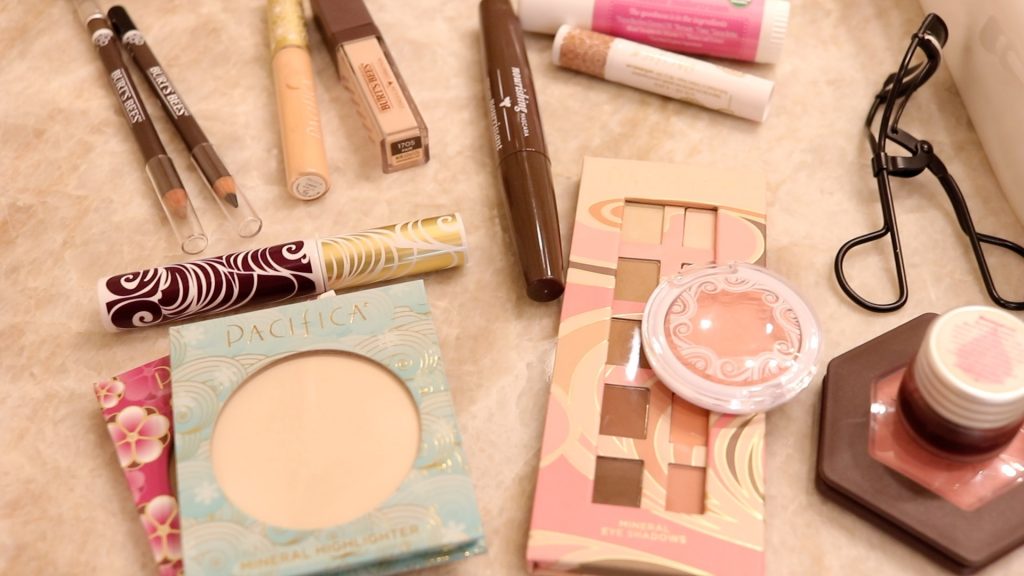 Today I'm sharing the BEST all-natural and affordable drug store makeup I have found. It makes my over forty makeup routine minimal and quick. As a busy mom, I need that.
Some of these links are affiliate links. You can read my full disclosure HERE.
Finding affordable all natural makeup at the drug store
Yes, it is possible to find clean makeup at the drug store. It does take a bit more work to source out cosmetics that are non-toxic, but the long-term effects of using cleaner ingredients on your face are worth it.
Trying to find makeup that is non-toxic as well as budget-friendly is no easy task. When it comes to my makeup, I've become more minimalist about my cosmetics over the years.
Why? Well, to be honest, I just don't need that much makeup. I'm a stay-at-home mom with 2 kids and only work outside the home a few days a month.
I do like to look nice, but I have figured out that I can do that with a clean, simple makeup routine and far fewer cosmetics. I have also noticed that when I keep my routine simple, I will actually do it. So putting makeup on every day no longer seems like a chore. It's quick and easy.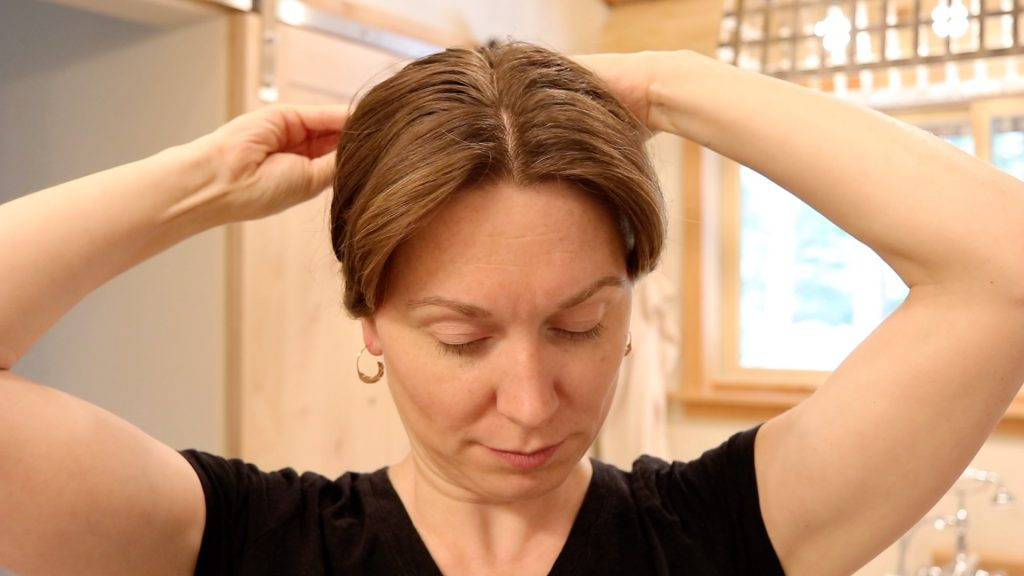 When I was in my early twenties, going out with friends was always on the agenda. Therefore having lots of makeup I thought was necessary. I never cared to look at the ingredients or to do any sort of research about the company I bought from. If I liked the color, I bought it. Something my 40-year-old self would like to have a discussion about with my twenty-something-year-old self.
I thought because I was using high-end makeup from a department store, it must have been good for my skin. Sadly, I was wrong.
Is all drug store makeup the same?
Not all makeup is created equal. It's not all toxic-free and free from animal testing. For me, these are all important qualities in choosing makeup. These are not the only things I look for when choosing makeup, but for sure ones that are high up on my list of importance.
FAQ
Did you know that your skin is the largest organ of your body? Because it's an organ, shouldn't we take care of it?
Most people wouldn't consider skin to be an organ, but it is. Just like the organs inside your body, it's capable of absorbing so many things. Because it's a barrier for your internal organs and the first thing exposed to the elements, it takes quite a beating.
So why wouldn't we treat our skin the same way we would treat the rest of our bodies? Makes sense right?
The best all natural and affordable drug store makeup
If you are interested in the makeup I'm sharing with you today, I encourage you to do some price shopping for yourself.
While most of this is available at your local drugstore, I have found that the prices can vary greatly. After checking three of my local pharmacies as well as online, I actually found the BEST prices are on Amazon.
Now we all know that Amazon is amazing, but did you know that the prices can fluctuate? So you may be checking the prices one day, and find the next day they can be slightly higher or lower than the previous day. So with that being said, I'll share the links as well as the prices of the makeup for today, that way you have something to compare it to.
Best drug store lip moisturizers
Before I put my makeup on, the first thing I do is moisturize my lips. I have two moisturizers that I love to use. As a bonus, they both taste great.
Pacifica lip gloss $3.99 each.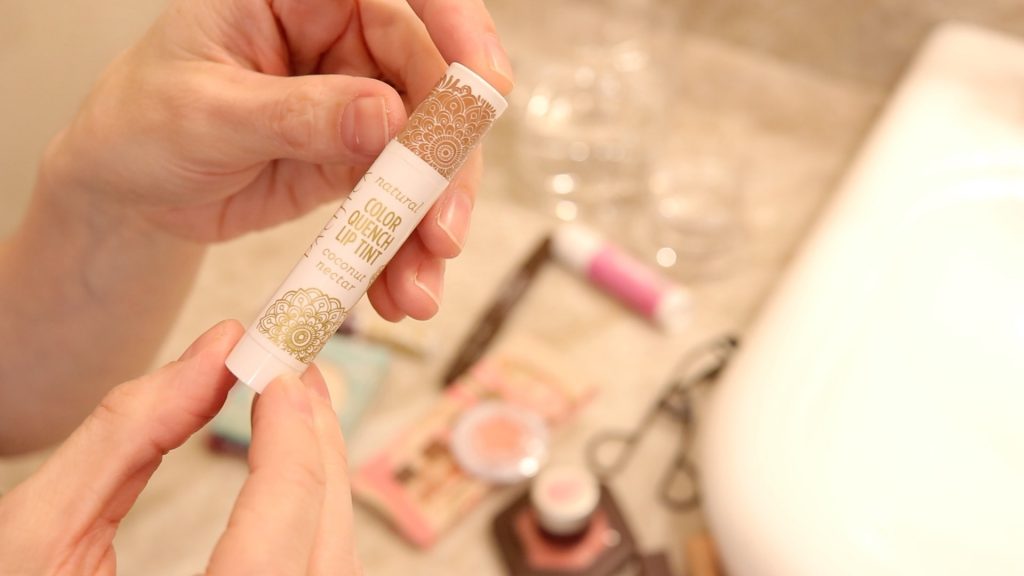 PACIFICA NATURAL COLOR QUENCH LIP TINT.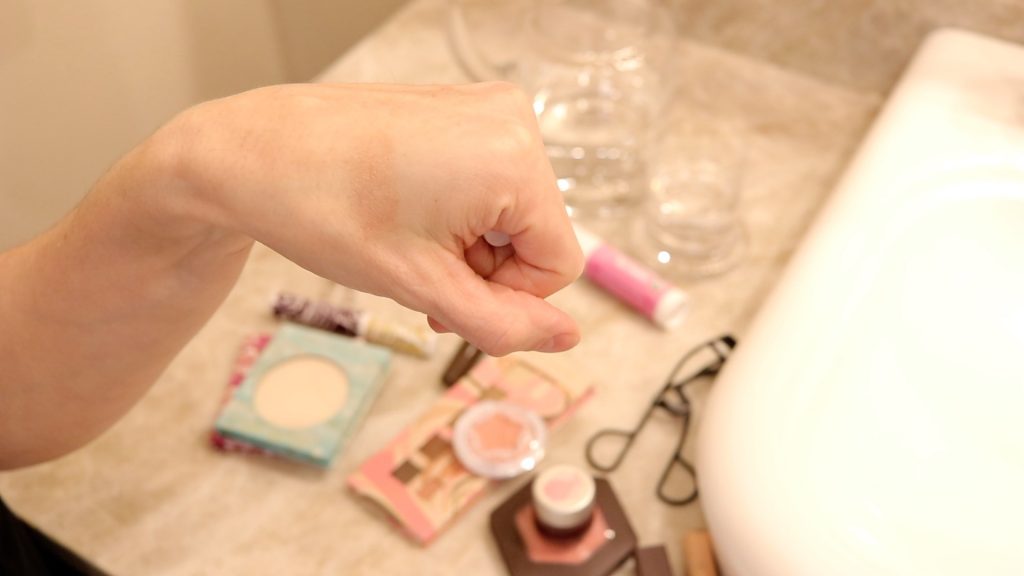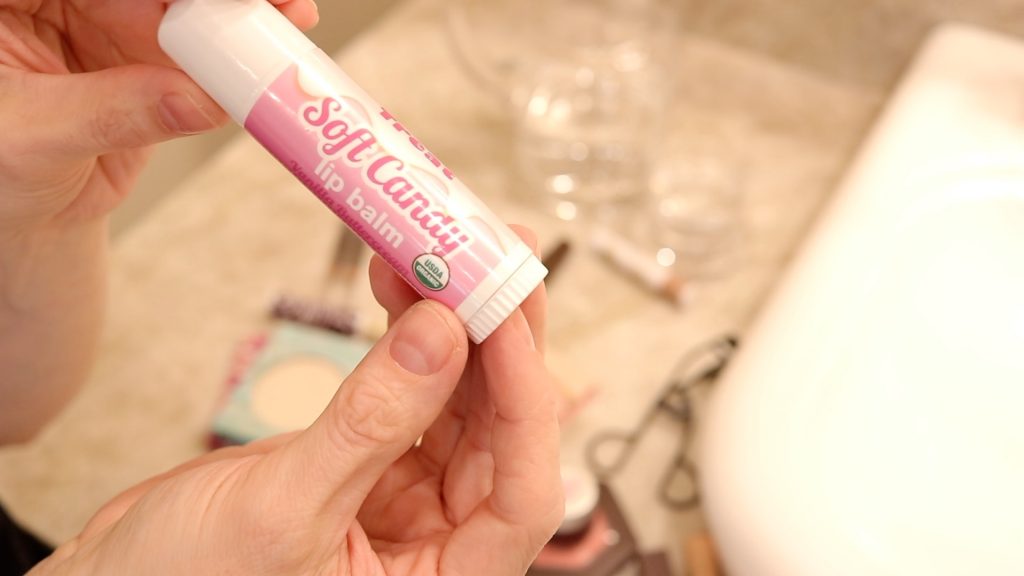 Treat beauty lip balms. These are not your average size lip balms. Treat balms are HUGE. These are $13.99 each but I've had this one for over a year and I'm still not to the bottom. I use it to moisture my lips as well as my under eyes. Make sure you check out all the flavors there's a lot of them and all delicious. Vanilla buttercream (shown) and confetti cake are a couple of my favorites.
All natural drug store concealer
I have two concealers that have seemed to work well for me over the last couple of years. I tend to have dry skin with an oily t-zone and concealers always seem to be drying or difficult to blend out.
Here's a couple that I have found work really well, and won't break the bank. My previous brand concealer was $47 a tube. Yikes!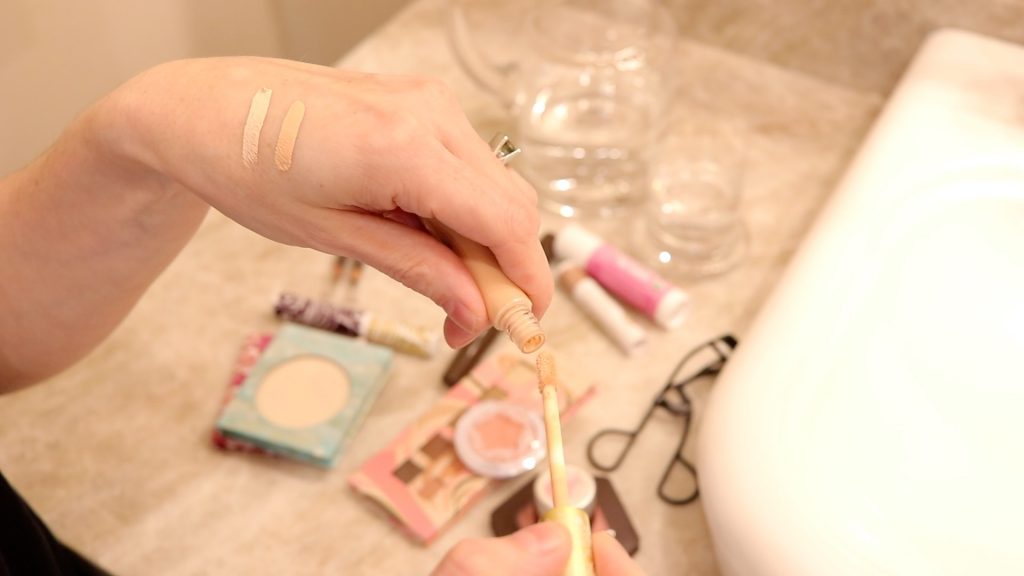 So out of these two concealers, I would say that the Burts Bees brand is my favorite. I feel like it blends easier on my skin. I'd say if you had more oily skin, either would be great.
When I blend out my concealer I usually use a damp beauty blender. Both work, so I think this may just come down to personal preference. Burts Bees concealer is $9.99 and the Pacifica concealer is $12.99.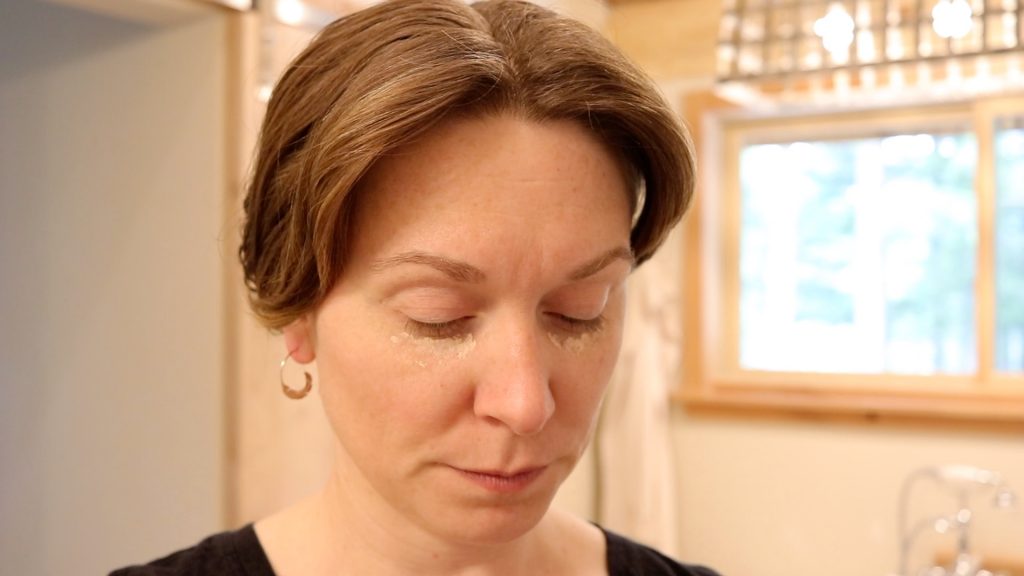 Best non-toxic concealer makeup
Foundation and highlighter
Powders. I've had a love-hate relationship with them. The reason why I've never loved powders until a few years ago is that I always felt like they dried out my skin even more and looked really "caked" on my skin.
This is most likely due to the fact that I was wearing it over my liquid foundation and I just had the wrong formula and color for my skin.
Now I'm far from a "beauty YouTuber." I'm not a professional makeup artist either. However, I have tried so many different brands of makeup over the years (as I'm sure most of us have) that I feel like I can give my opinion on the matter.
Liquid foundation
I stopped wearing liquid foundation. I don't like it! There, I said it. It makes my face feel heavy and really uncomfortable. Let's face it, I'm not getting any younger. I just turned 40 last year and with each passing year I have a few more lines popping up. And you know what? I'm ok with it. I have learned how to apply my makeup so that it doesn't accentuate them.
Now I totally understand that a lot of people wear a liquid foundation to hide blemishes and acne. I get it. I was one of them. It wasn't until I changed my diet and started developing a really good skincare routine with clean products that my face totally cleared up. So now I don't have to wear the liquid stuff anymore and I'm really happy about it.
This is literally the BEST powder I have used on my face. It's really lightweight but does a really great job of keeping the shine down on my skin. I apply it in the morning and don't do a makeup touch up at all throughout the day. Did I mention I'm a stay at home mom? Yeah, I don't have time for touch ups lol.
I don't have multiple powders to share. Just this one. That's it. I have no plans to swap out my powders anytime soon either. I really love this one.
Retail $9.99.
All natural highlighters
Just like my powder, I only have one. When it comes to highlighters I'm more of the less is more kinda girl. Well, that's really all my makeup. But this one is my favorite.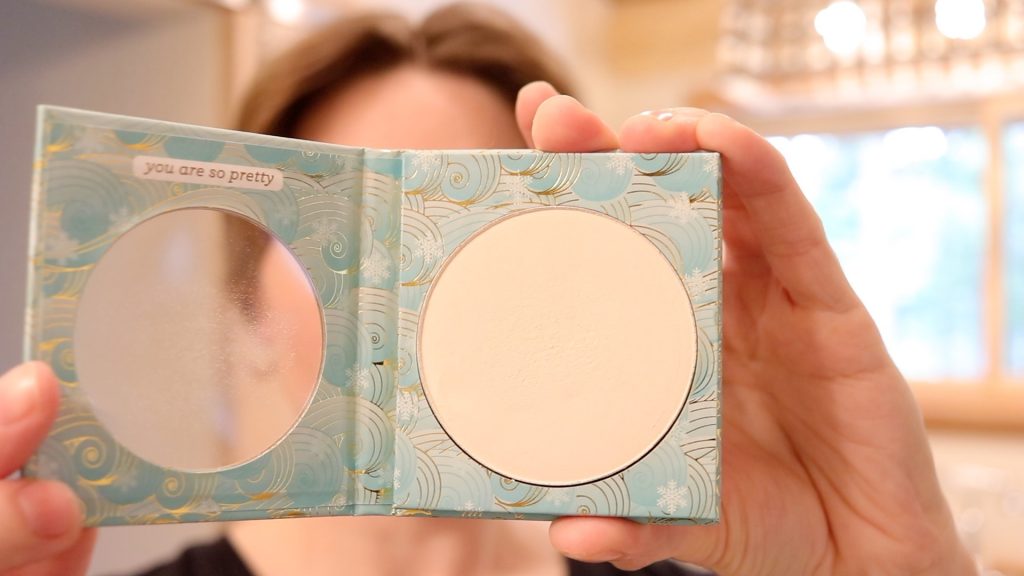 This is the Pacifica brand mineral highlighter in the color "ice baby." It has just enough shimmer without being "too much" shimmer-if that even makes sense. Slight iridescent in color and goes on really light. I use this on the tops of my cheeks, my cupids bow, and the arch of my brows.
Retail $10.99.
The best drug store blush brands
When it comes to adding some color to your face, I have a few options here. One of them I wouldn't consider "makeup on a budget" but since I showed it in the video, I thought it was worth a mention here too. It is non-toxic though, so that's always a plus. So let's look at these 3 options.
So this is the Burts Bees blush in Shy Pink. It looks dark but goes on really light and natural-looking. It's a beautiful color. This is the one I applied in the video. Retail $9.99.
Non-toxic cream blushes
If you prefer a cream blush, I've gotcha covered. Here's the cream version in the Burts Bees brand. Retail for the cream blush stick is $10.27.
Just like the Burts Bees blush, this too goes on really light and beautiful. This is the Pacifica powder blush. Retail $9.99. Non-toxic, budget friendly makeup can be really simple.
Here's a swatch of all 3 blushes I'm showing you in the video.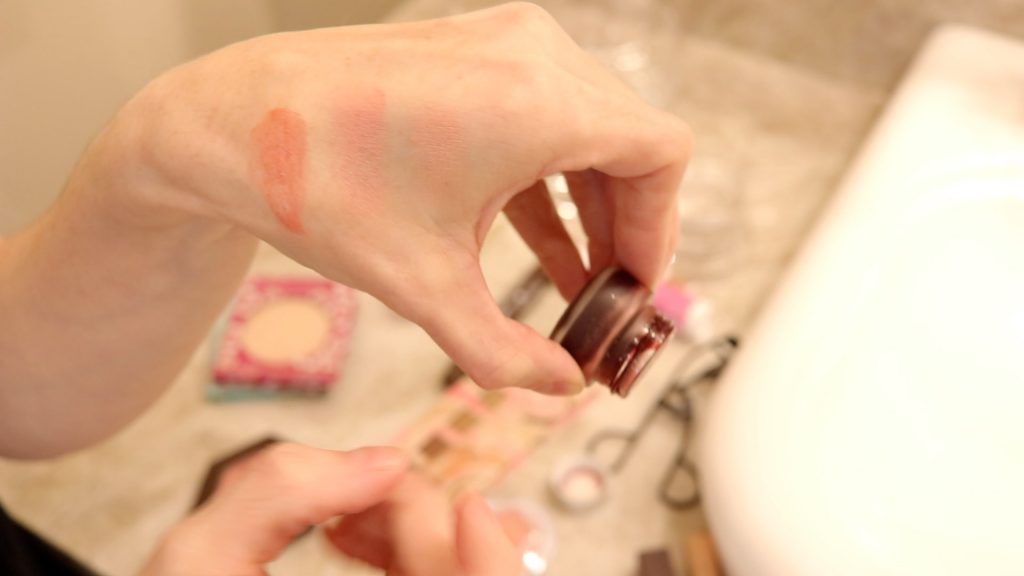 So like I mentioned previously, the blushing balm by Living Libations is NOT really what I would call an "on a budget" makeup. Retail for this mini pot of balm is $37.00. Now to be transparent, this was a purchase I made 2+ years ago. Still trying to put only good things on my skin, but not really as concerned with how much things cost. Do I still love it, yes. Recommend it? Yes. But I think for the money I'd stick with the Burts Bees cream blush stick for the price.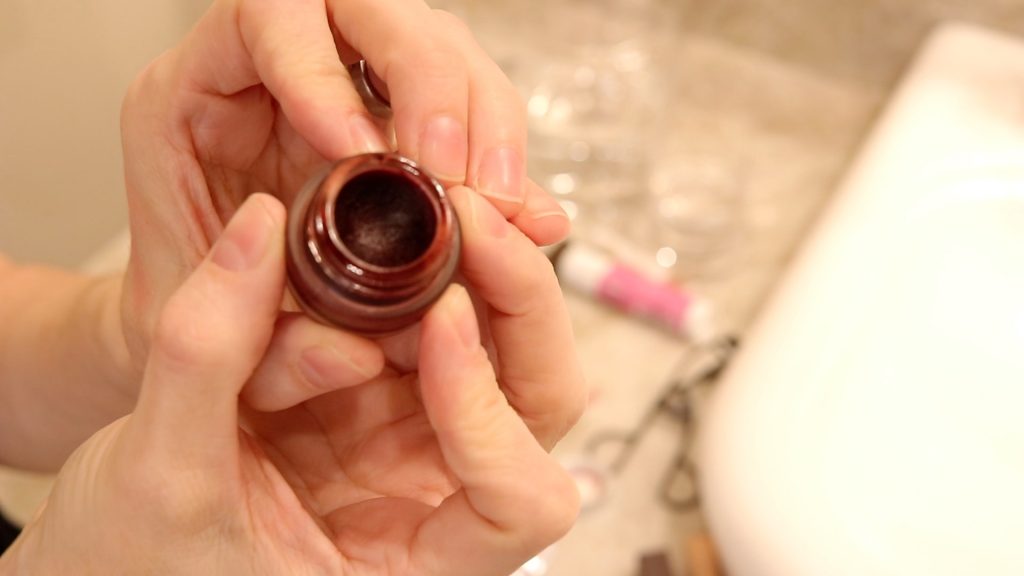 All natural eyebrows
You guessed it. Burts Bees and Pacifica to the rescue.
I have never had my eyebrows done. By done, I mean micro bladed. I'm a nurse by trade and so I'm use to medical equipment like scalpels and needles. But microblading scares me. So for now, I just give my brows a bit of a fill in and call it good.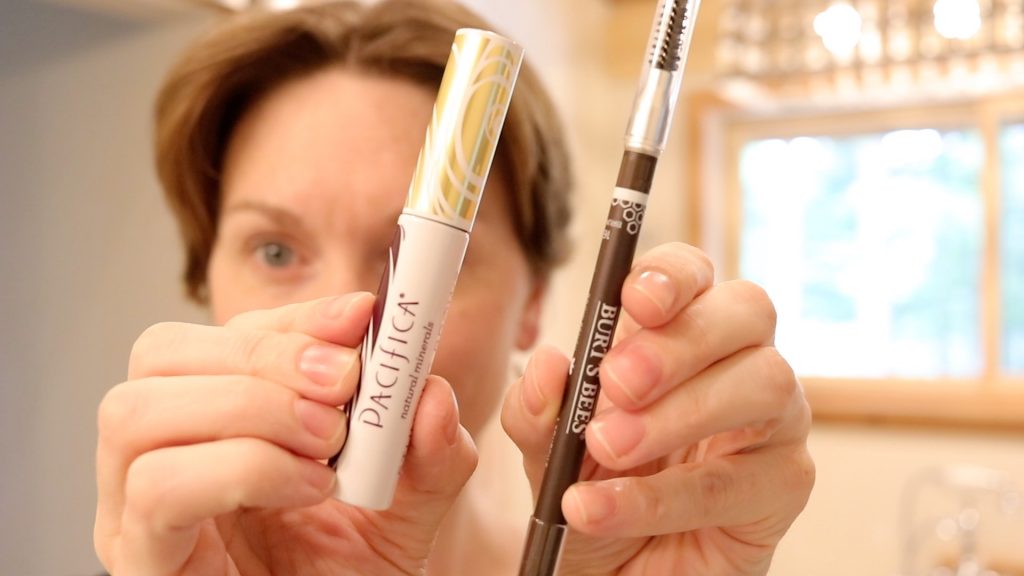 So if you prefer to have a tinted brow gel, Pacifica is for you. They have this gel in brown as well as clear (what I personally use). Retail $7.99.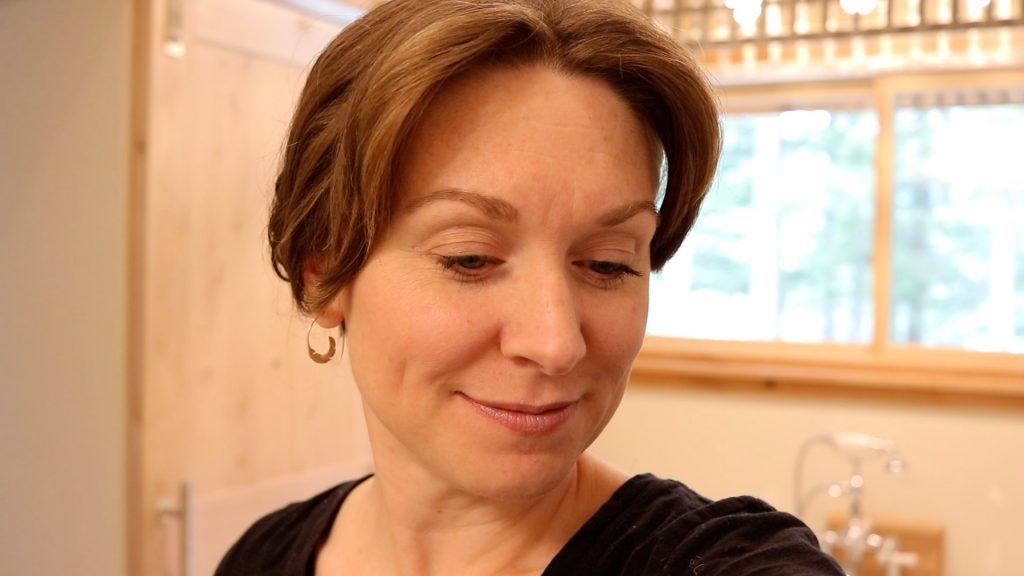 Next up is the Burts Bees brow pencil with a brow brush on the opposite end. I love pencils like these. Dual-purpose. If I can't find my brow brush, no need to worry as there's one right on the other end of my brow pencil. Retail $9.84.
Drug store eyeshadow palettes
I think I have two eye shadow palettes. Both the same brand, both different color options. This is the one I'm showing you since I believe its the most versatile because of the colors. Both of my palettes by Pacifica each have 10 colors to choose from. So it's nice to have variety, especially for this price. Retail $11.99 each.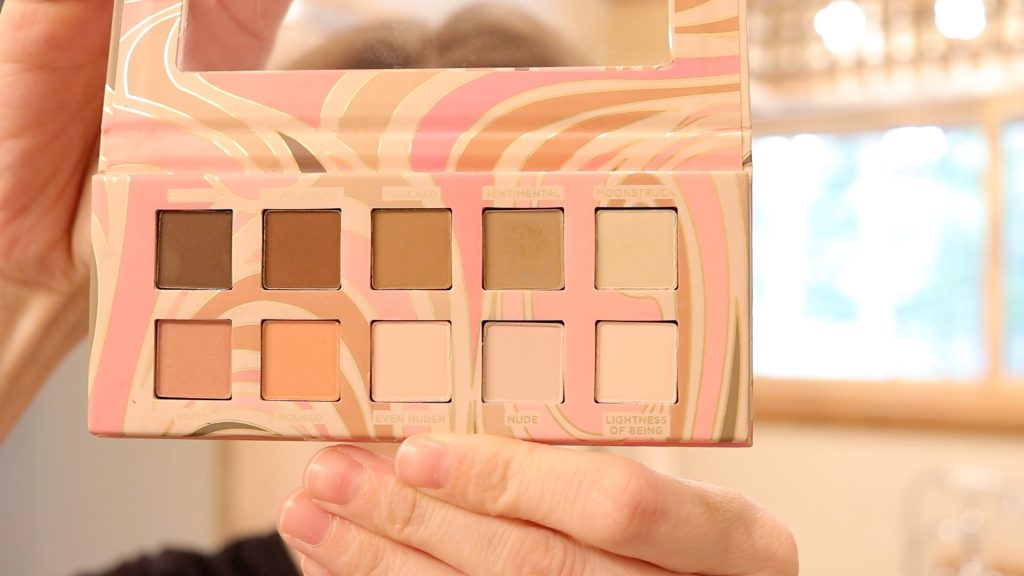 This palette is called "Pink Nudes." When I purchased this for the first time, the palette was SOLD OUT on Amazon. So I purchased at my local Bartell Drugs instead. I ended up paying $17.99. I love all these colors but I would obviously prefer to pay $11.99. After all, this is supposed to be "budget-friendly" right?
Drug store eyeliner pencils
When it comes to eyeliners I have two. Black and brown. I don't want to complicate things if I don't need to. I try to keep my morning routine as simple as possible and by narrowing down my options, I can do just that.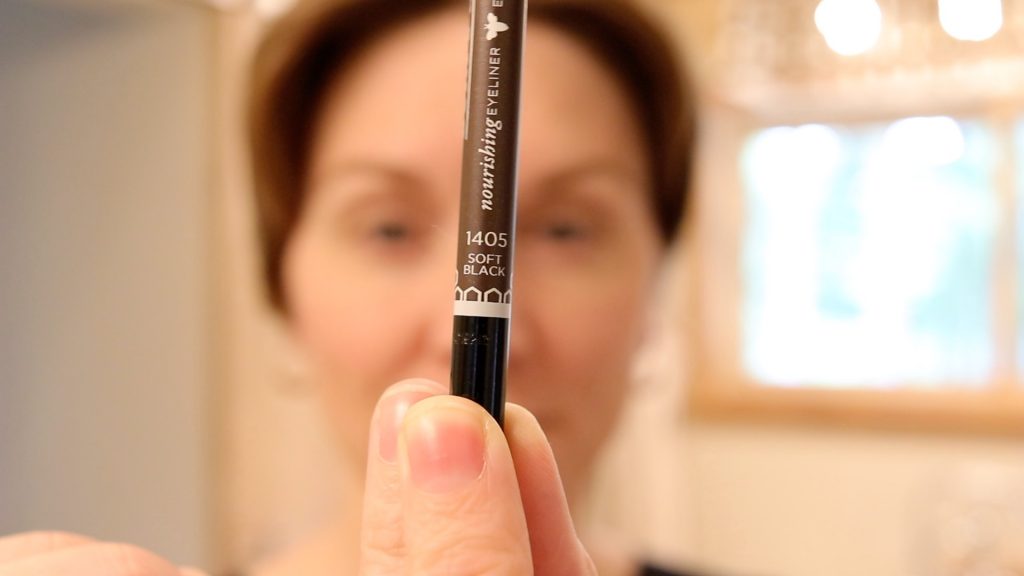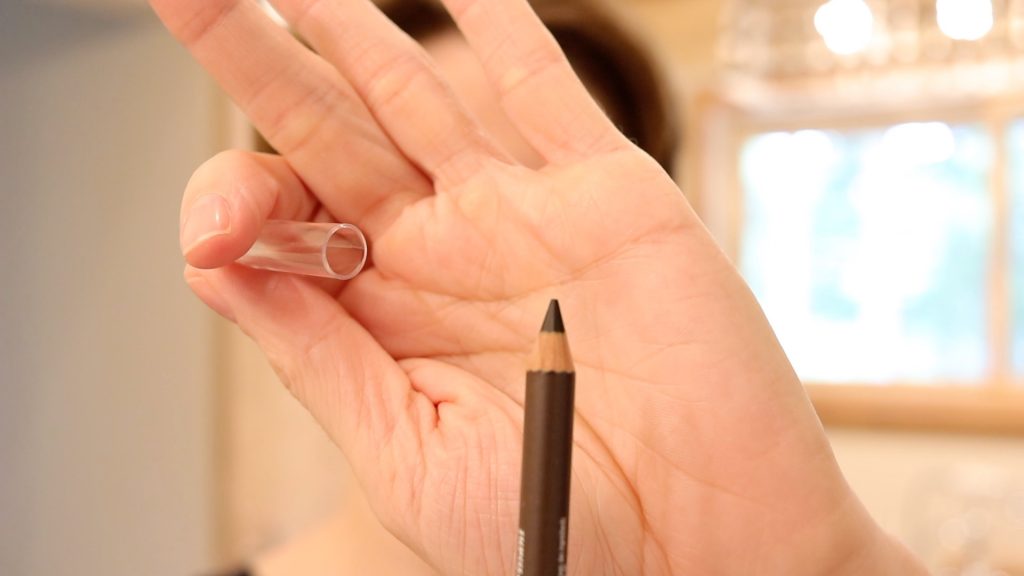 Both of the eyeliners I have are Burts Bees brand. I use to have this one in brown, but I felt like it really pulled on my eye to get the color on the way I liked. So I swapped it out for the Burts Bees option and I like them much better.
Eyelash curlers
This eyelash curler is by Japonesque. I bought mine at Ulta and paid way more than I should have for an eyelash curler. Save yourself some money if you're in the market for one-buy from Amazon. Literally half (yes HALF) the price. It's an eyelash curler. Its personal preference on whether or not you choose to use them. I use one because without, I feel like my eyes look more tired. But the choice is up to you
Mascaras
I find that I prefer my black mascara for special occasions and when I go out on a date night with my husband. I use my brown one for everyday wear. This is totally one of those personal preference things.
I feel like most people wear black mascara everyday, and thats totally ok too. Whatever you are the most comfortable in.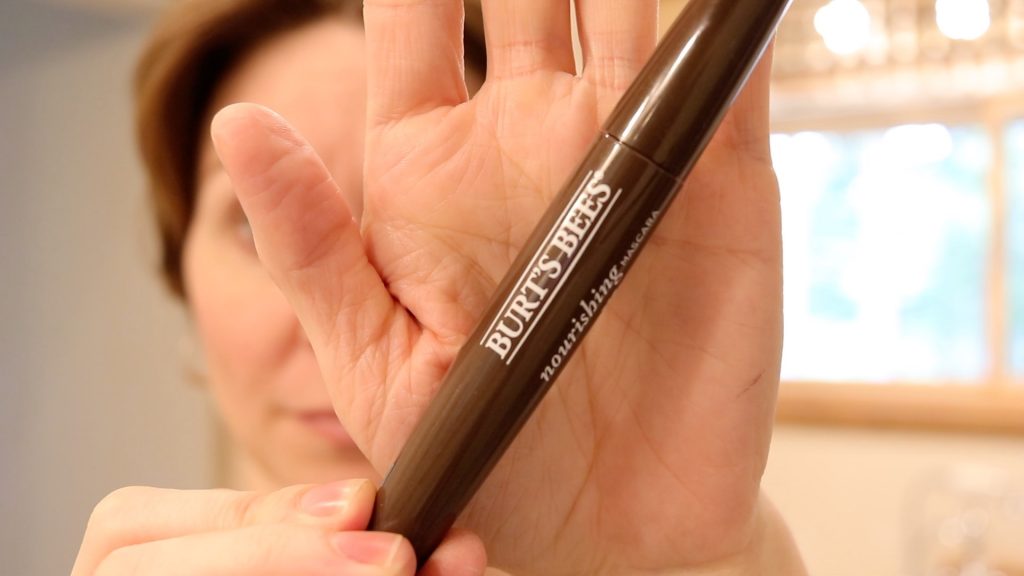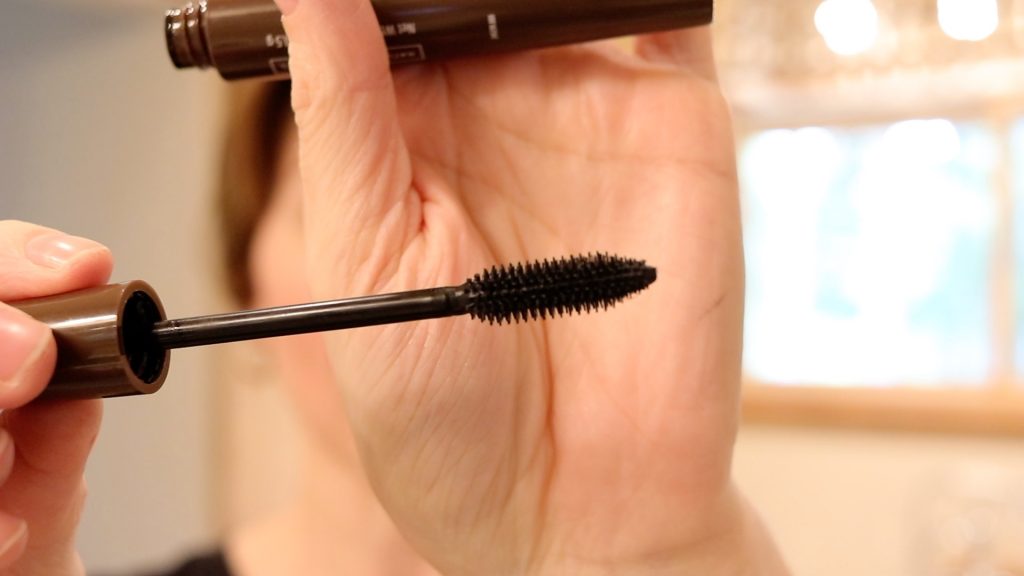 Lengthening mascara
I know just the mascara for you. Another one that I've tried that works really great. My friend had just purchased this and she let me try it first. I loved it, but not exactly "budget-friendly." Does it work great? Yes! But I just can't spend that on a mascara.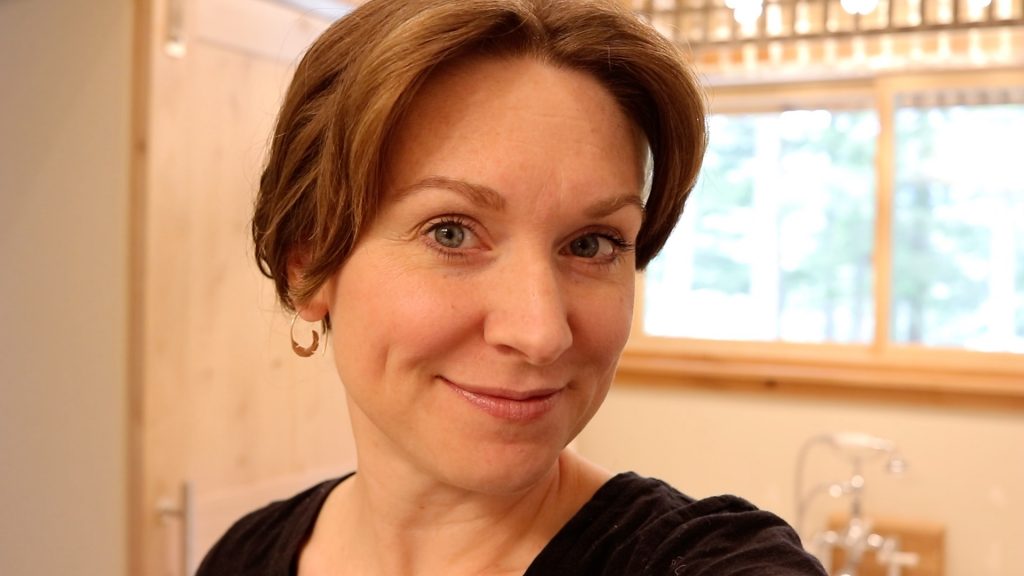 The best all natural drug store makeup for a flawless 5-minute face
Have you tried any of these Pacifica or Burts Bees beauty products? What did you think?
Do you have any other great non-toxic, budget-friendly products to share? Feel free to leave them in the comment section below.
Pinterest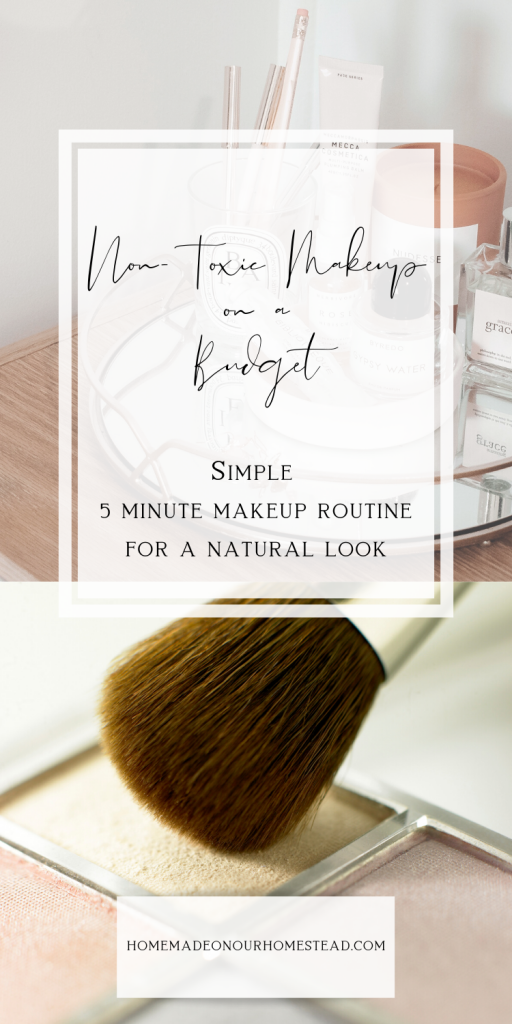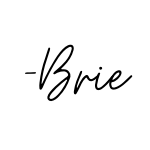 Shop By Category
LIPS
CONCEALERS
POWDERS
BROWS
Burts Bees Brow pencil/brush combo
EYES
CHEEKS
BRONZERS
MAKEUP BRUSHES
More All Natural Skin