DIY Natural Sunscreen Alternative
This DIY natural sunscreen alternative is perfect for protecting your skin from UVA (ultraviolet A)and UVB (ultraviolet B) rays without the toxic ingredients from conventional sunscreens.
This DIY recipe is easy to make and safe to use on adults and kids.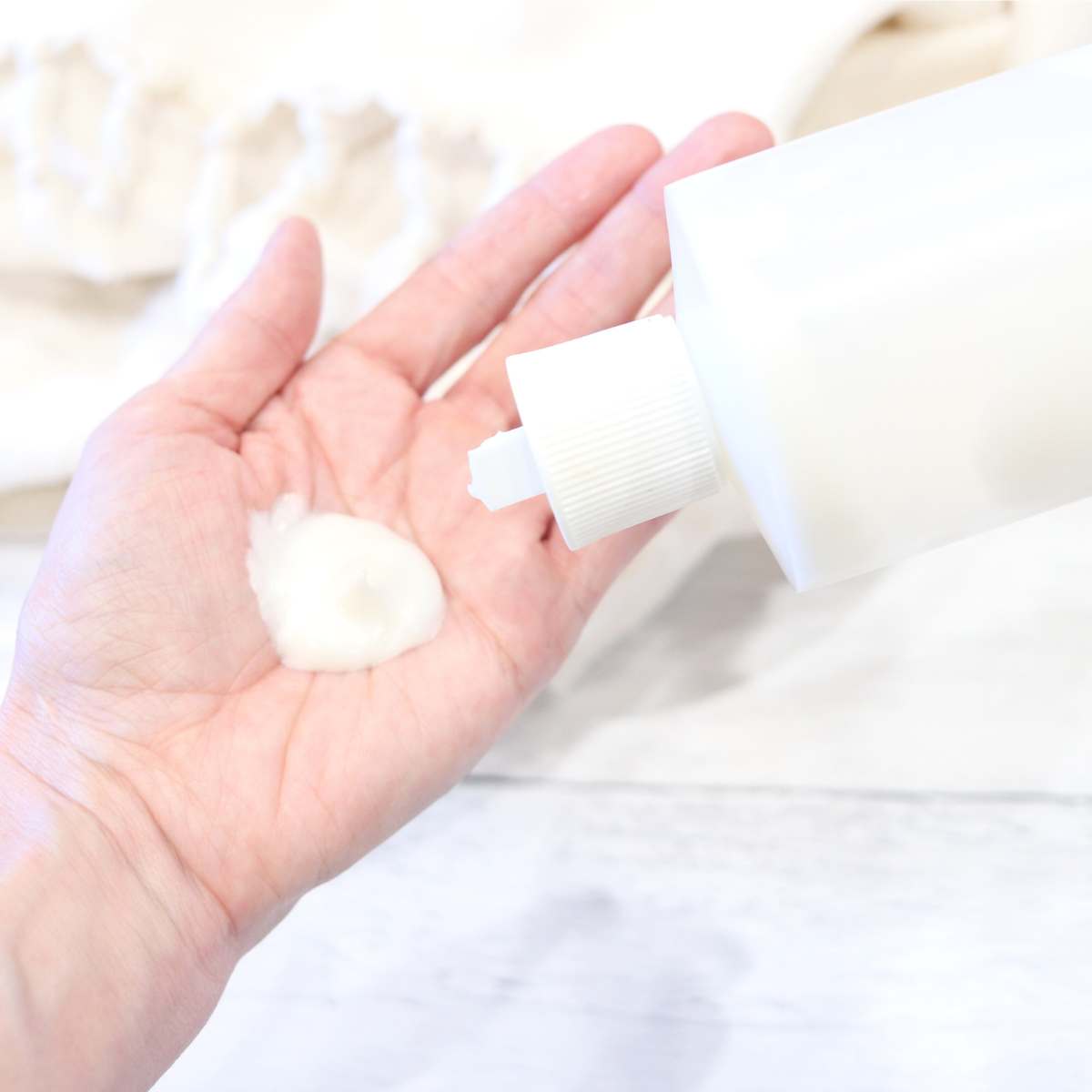 The beautiful summer sunshine is right around the corner, so it's time to make some natural sunscreen to have on hand for all those outdoor summer activities.
Some of these links are affiliate links. You can read my full disclosure HERE.
I don't slather my kids with sunscreen every time they want to head outside. But when we are spending hours at the river, or heading to the park for a picnic, I try and put some on them.
On top of applying this natural sunscreen, I always have their sun hats on too. You can never be too careful, especially during the hottest part of the day.
Protecting my family from the potentially harmful rays of the sun is so important, but I prefer not to apply chemical-filled sunscreen lotions and sprays.
Interesting Facts
The skin is the largest organ of your body.
The lotions and creams you put on your skin are absorbed by the skin and get into your bloodstream. Because of this, I am always cautious of what I am using. Especially if I need to apply it frequently.
Sun exposure is vital for optimal hormone function, digestion, fertility, weight management, and mental health.
The red light produced by the sun through UVA light in the morning will prime the body to absorb vitamin D better and prepares your skin to prevent burning later in the day. Obviously, you don't want to burn and you don't want to stare directly at the sun, but it's healthy to get those early morning minutes of sunshine in.
Making my own natural sunscreen gives me piece of mind in knowing that what I am applying to my kid's body and face is safe and non-toxic.
Ingredients
Shea Butter alone isn't a replacement for sunscreen. However, it does have natural SPF properties with an average SPF of 3-4
Cocoa Butter– SPF 4-6.
Coconut Oil is an amazing oil. It has natural antibacterial properties as well as being high in antioxidants. SPF for coconut oil is roughly 4-5.
Beeswax– Gives a lot of DIY recipes a more spreadable consistency and leaves your skin feeling nourished and moisturized after application.
Raspberry Seed Oil- Raspberry seed oil is amazingly high in antioxidants. Loaded with Vitamin E and has an SPF of 28-50 for UVA rays and up to SPF 8 for UVB rays.
Carrot Seed Oil– An oil high in vitamin A and contains some antiseptic properties. Its natural SPF ranges from 38-40
Non-Nano Zinc Oxide-A really simple and effective natural sunscreen that repels UV radiation. UV radiation is extremely damaging to the skin. It has an SPF of up to 40.
I have included all the supplies for this natural sunscreen alternative recipe. However, I would like to note that you do not need all these ingredients.
See the alternative recipes section for ingredient swaps.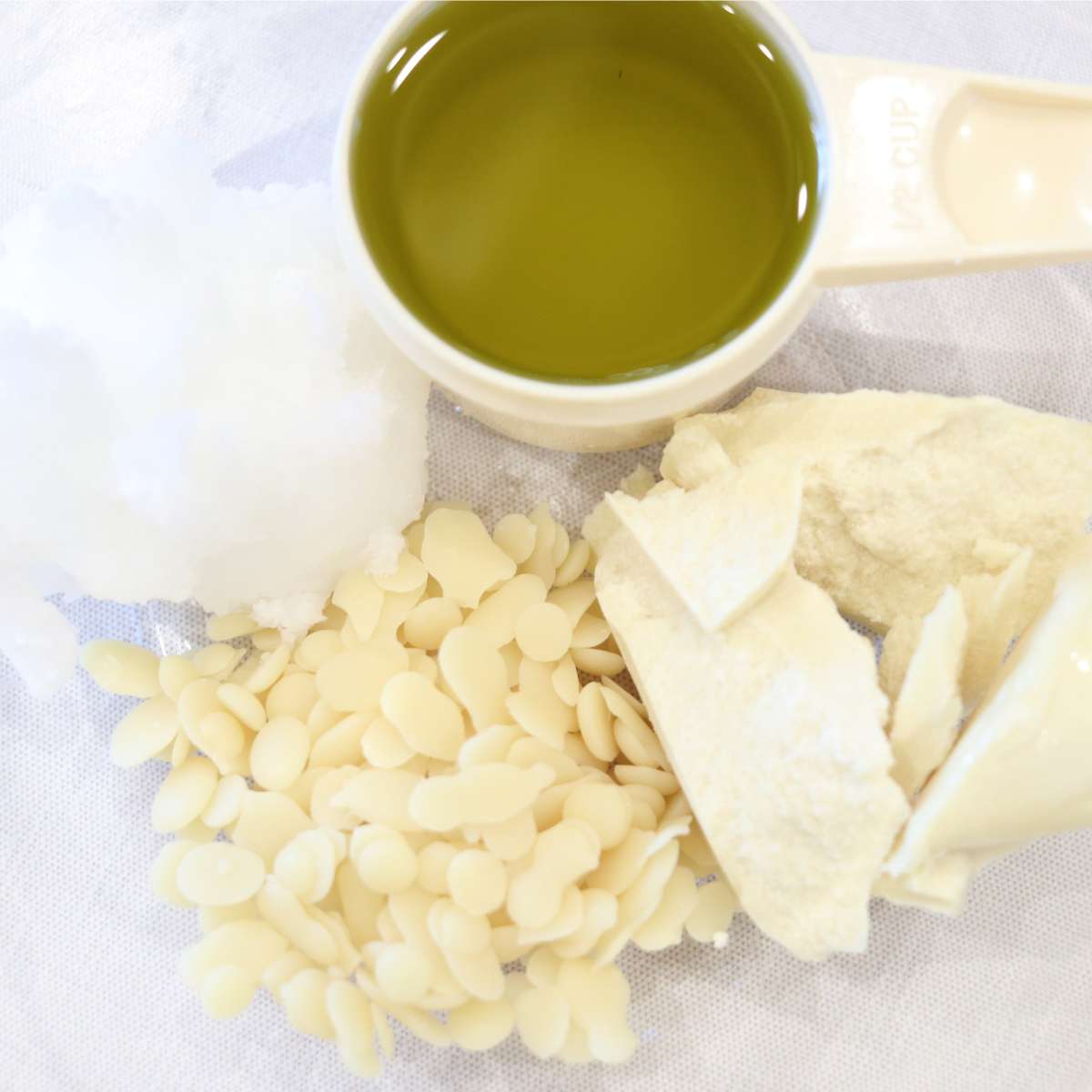 Supplies
Stand mixer, hand mixer, or whisk– After you have melted the ingredients together in the double boiler, you'll use a mixer to make it light and fluffy.
Double boiler– I don't own a double broiler. I just use a glass Pyrex bowl over a pot with boiling water. I have a boil that I use for my double broiler that is exclusively for health and beauty DIY and not crafts. I purchased a pot and glass bowl secondhand.
Bottle or storage container– The type of container you choose to keep your homemade sunscreen in is up to you. You can purchase empty bottles on Amazon, or use an old lotion or shampoo bottle. Squeeze bottles are just easy to use versus a jar. But use what you have.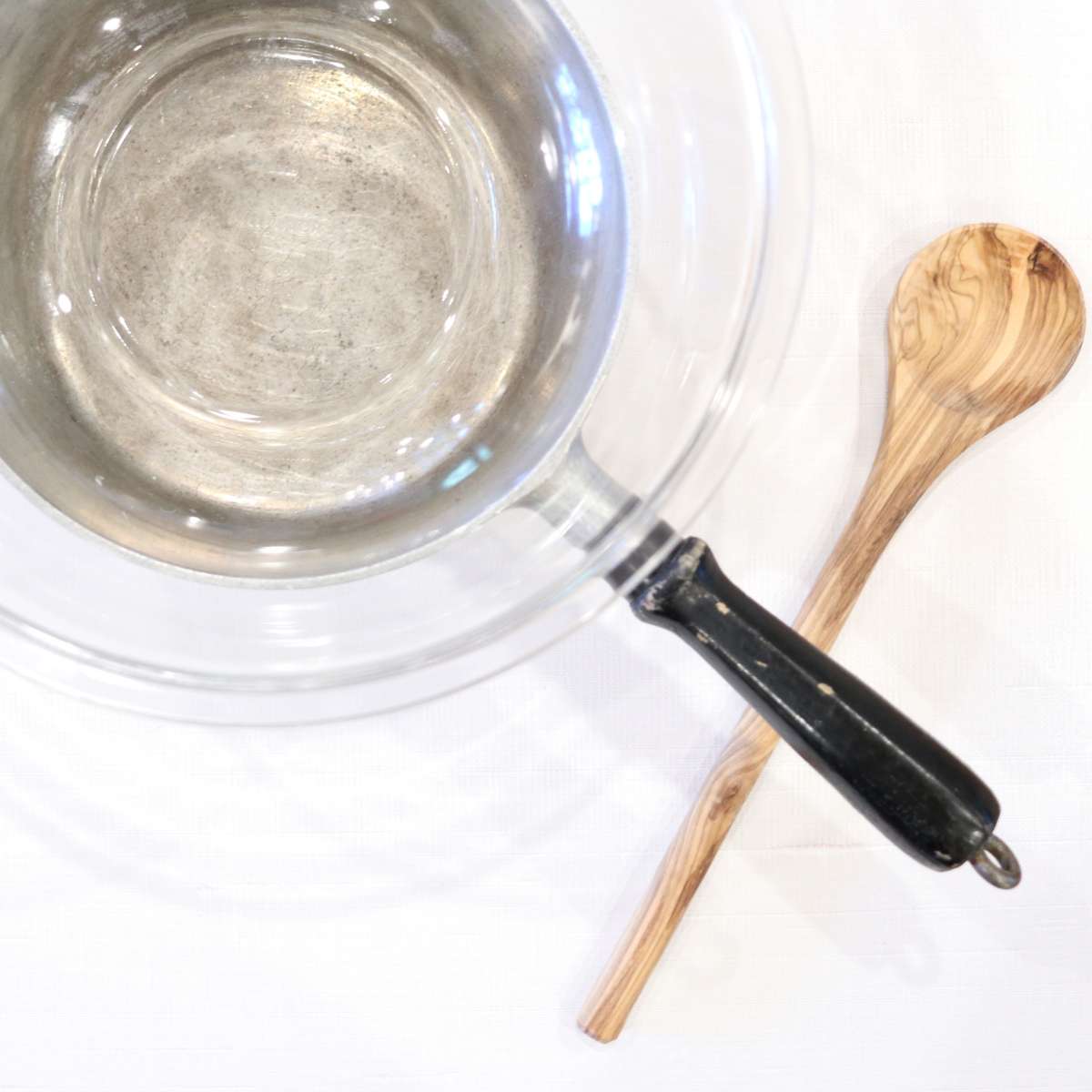 If you are short on time and happen to have a small crockpot on hand that you use exclusively for craft projects, you can put your ingredients in there and allow them to melt before whipping with a hand or stand mixer. I have made this recipe using both methods.
A double broiler however is my preferred method.
NOTE: It is really important to use non-nano zinc for this recipe. The larger particles won't be able to be absorbed into your bloodstream through the skin. I have linked the one I use for this natural sunscreen recipe down below.
Nano vs. Non-Nano Zinc Oxide
Zinc oxide is a white mineral powder and is by far one of the safest forms of sun protectant available on the market. This mineral powder provides broad-spectrum protection against UVA and UVB rays.
When you purchase zinc oxide, make sure you are using non-nano.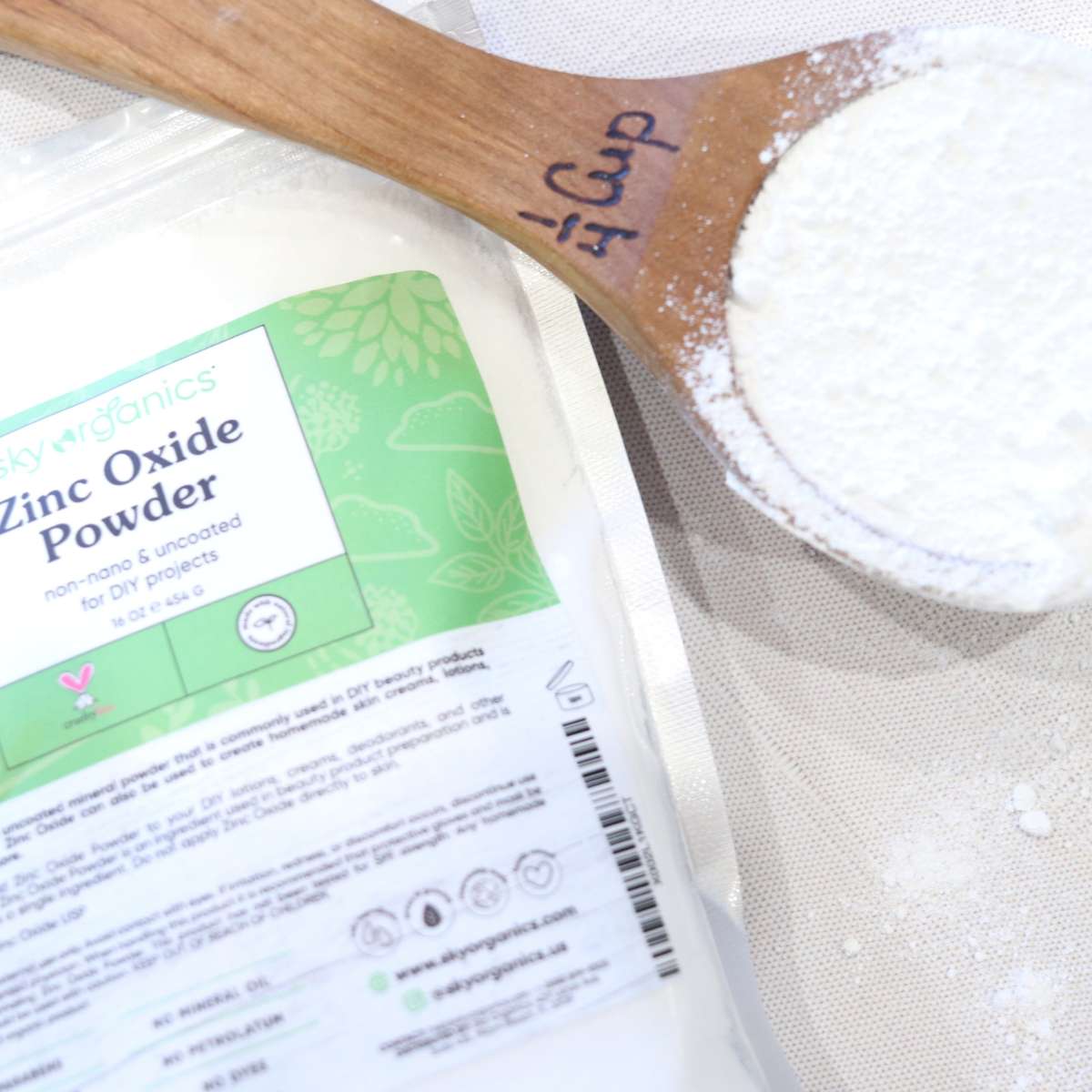 Nano zinc oxide contains particles that can very easily enter the bloodstream due to their size when applied to the skin.
It's important to note that non-nano zinc oxide is also considered safe for marine life while Nano zinc oxide has been shown to be toxic to marine life.
Why You'll Enjoy This Recipe For A DIY Natural Sunscreen Alternative
It's all-natural!-The most obvious reason that you'll love this recipe is that is all-natural and made with clean ingredients. You make it yourself so you know exactly what's in it.
Easy to make– Takes about 15 to 20 minutes and you can make larger batches that will last you longer. Mix and melt the ingredients and then whip them together in a stand mixer (you can also use a hand mixer).
Non-greasy formula– One thing I really dislike about conventional sunscreens is how greasy they are. This DIY natural sunscreen isn't greasy at all.
It works!- Each of the natural ingredients used in this recipe provides a degree of SPF (sun protectant factor).
Natural Oils SPF
These are estimations of the SPF in the ingredients used for this recipe. Do your own research. This was based on information I was able to find online from multiple sources.
Shea butter SPF 3 to 4
Cocoa Butter SPF 4 to 6
Coconut oil SPF 4 to 5
Avocado Oil SPF 4 to 15
Olive Oil SPF 2 to 8
Zinc Oxide SPF 40
Carrot Seed Oil SPF 38- 40
Raspberry Seed Oil 28-50
The range for SPF in these products is simply because products are not all created equal. Some essential oil brands have a lot of carrier (or filler) oil in them whereas others are very pure. Do some research on the products you are using to better determine the SPF of the products you are making at home.
If I can make a homemade alternative free of toxic ingredients, I will always choose that option.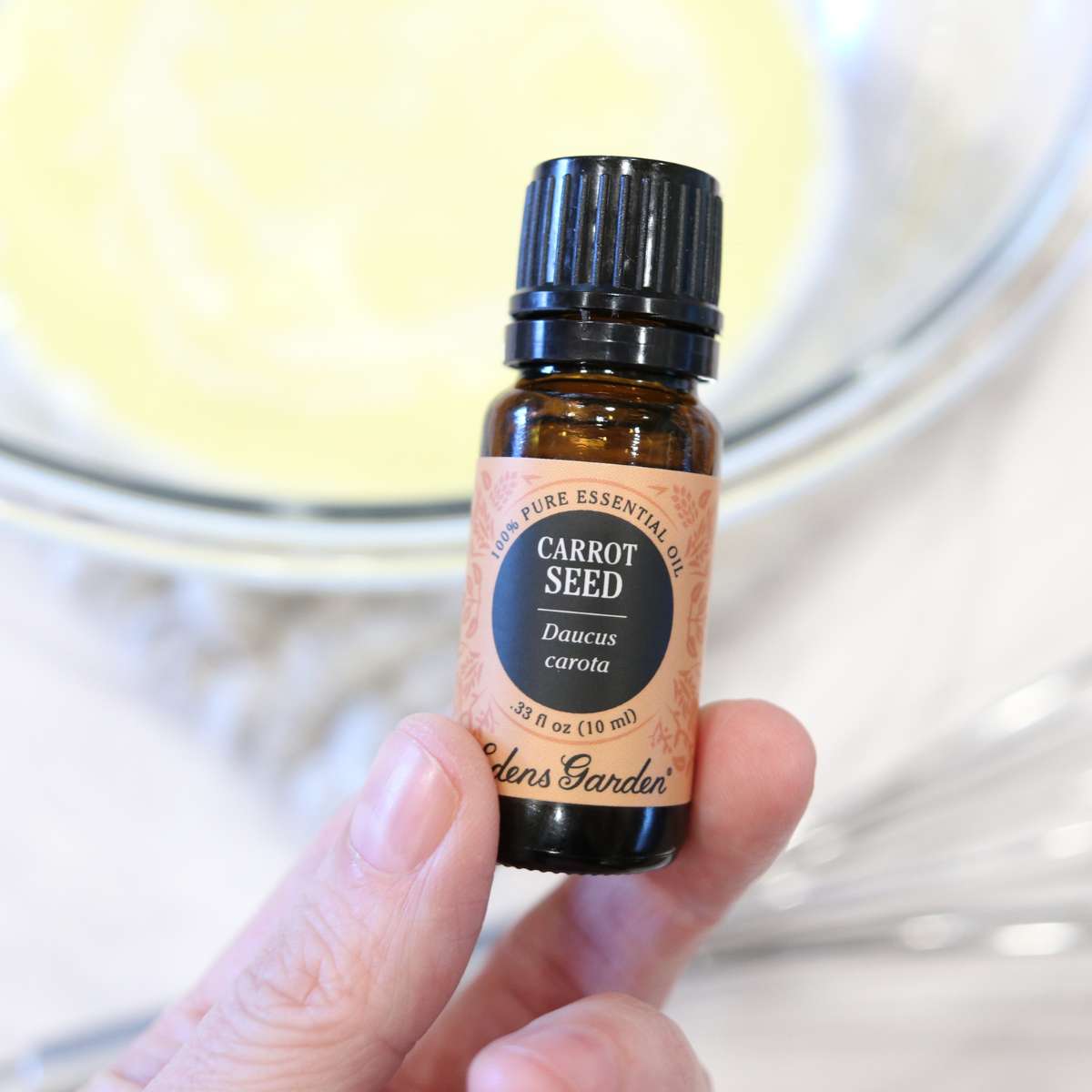 FAQ about Homemade Sunscreen Recipes
The Food and Drug Administration has recommended a 10 percent food grade non-nano zinc oxide (or titanium oxide) in all sunscreens, but no more than 25%.
Using raspberry seed, carrot seed, coconut oil, shea butter, cocoa butter, avocado oil, or olive oil for this recipe adds to the overall SPF value of the sunscreen you are making.
Nothing will provide the same SPF as conventional sunscreens. The intention of this recipe however is to have some SPF factor as well as eliminate toxic chemicals from conventional sunscreens.
How To Calculate SPF In DIY Sunscreens
I recently found an article online that contained conversion information for roughly calculating SPF.
Take the total amount of non-nano zinc oxide and multiply the percentage used in the total recipe then multiply that times the 1.6 conversion rate per percent.
Once you have calculated that you can add in the amount of SPF that the essential oils that are added provide as well. This will provide an estimated SPF factor.
How-To Make Homemade Natural Sunscreen Alternative
Step 1– Using a double broiler or a pan with water and a bowl, add cocoa butter, beeswax, avocado oil, and coconut oil to the bowl and allow it to fully melt.
This step took roughly 7 minutes.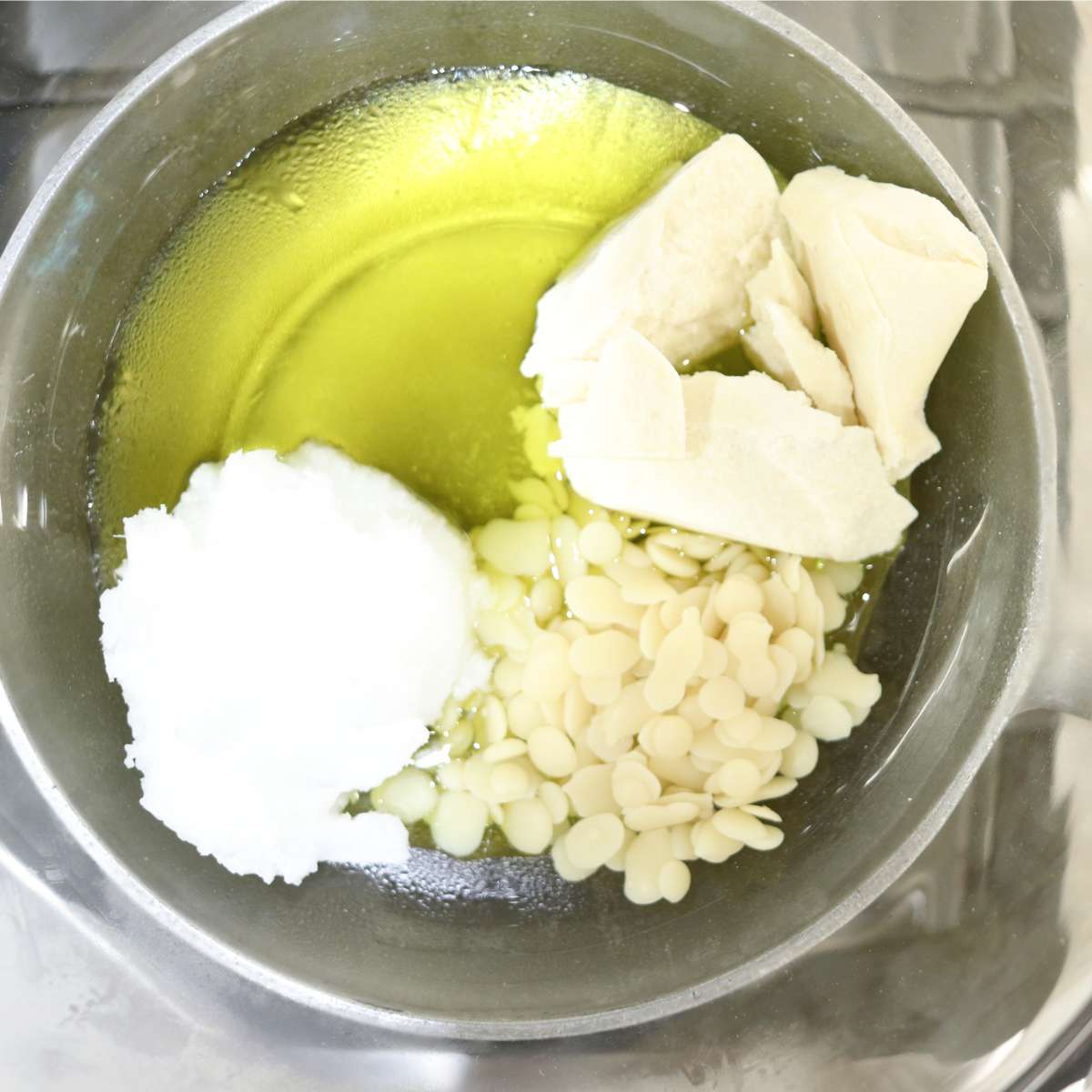 Step 2– Once your mixture is melted, remove it from the heat and allow to cool for 5 to 10 minutes.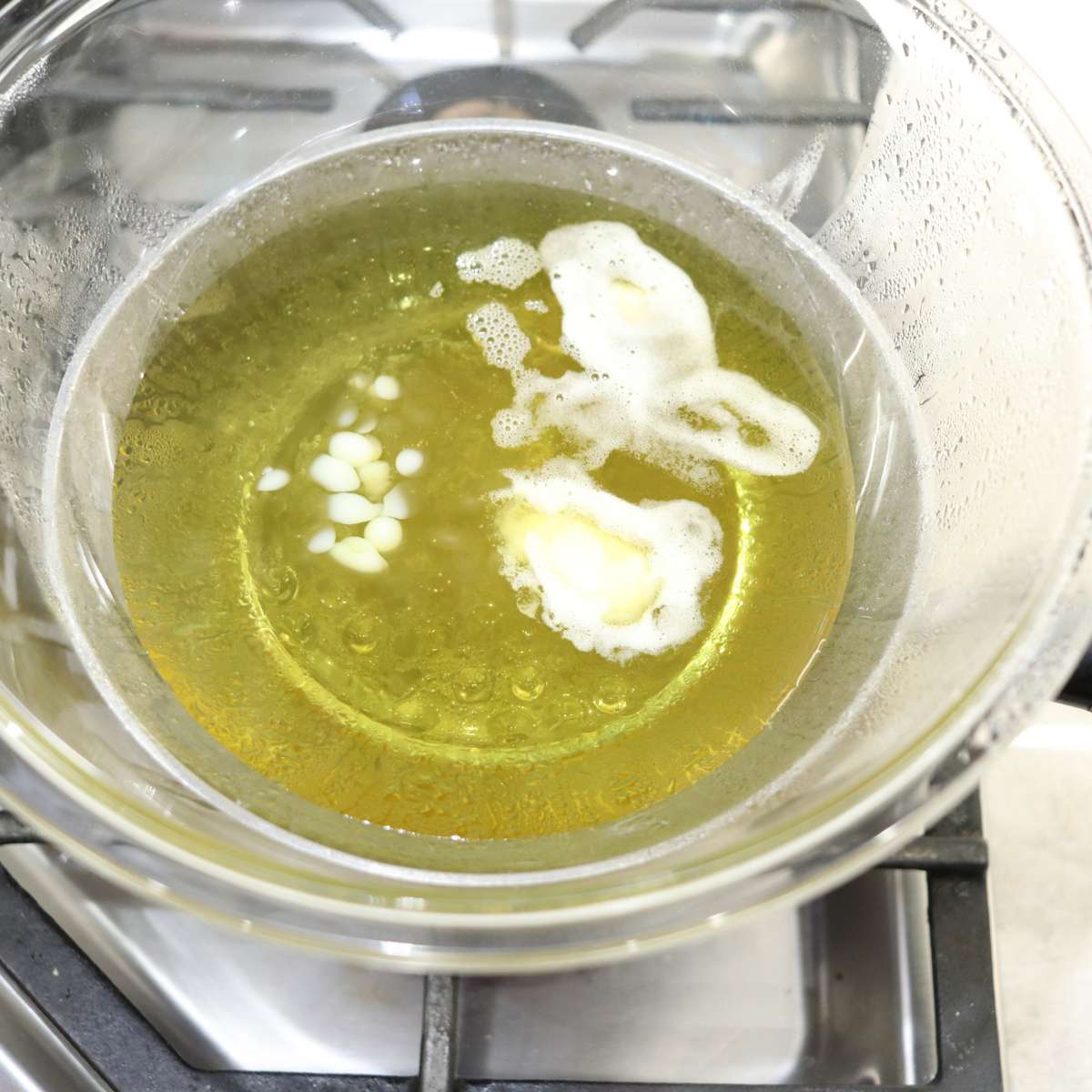 Step 3– Add non-nano zinc oxide powder and mix until incorporated. I used a whisk for this but you can also just use a spoon.
Step 4– Let the mixture sit on the counter at room temperature. As it cools, it will begin to thicken. Mix every 15 to 20 minutes. No need to sit and watch it. Just mix it when you can. If you are using a stand mixer, just leave it on low to mix until thickened and cooled.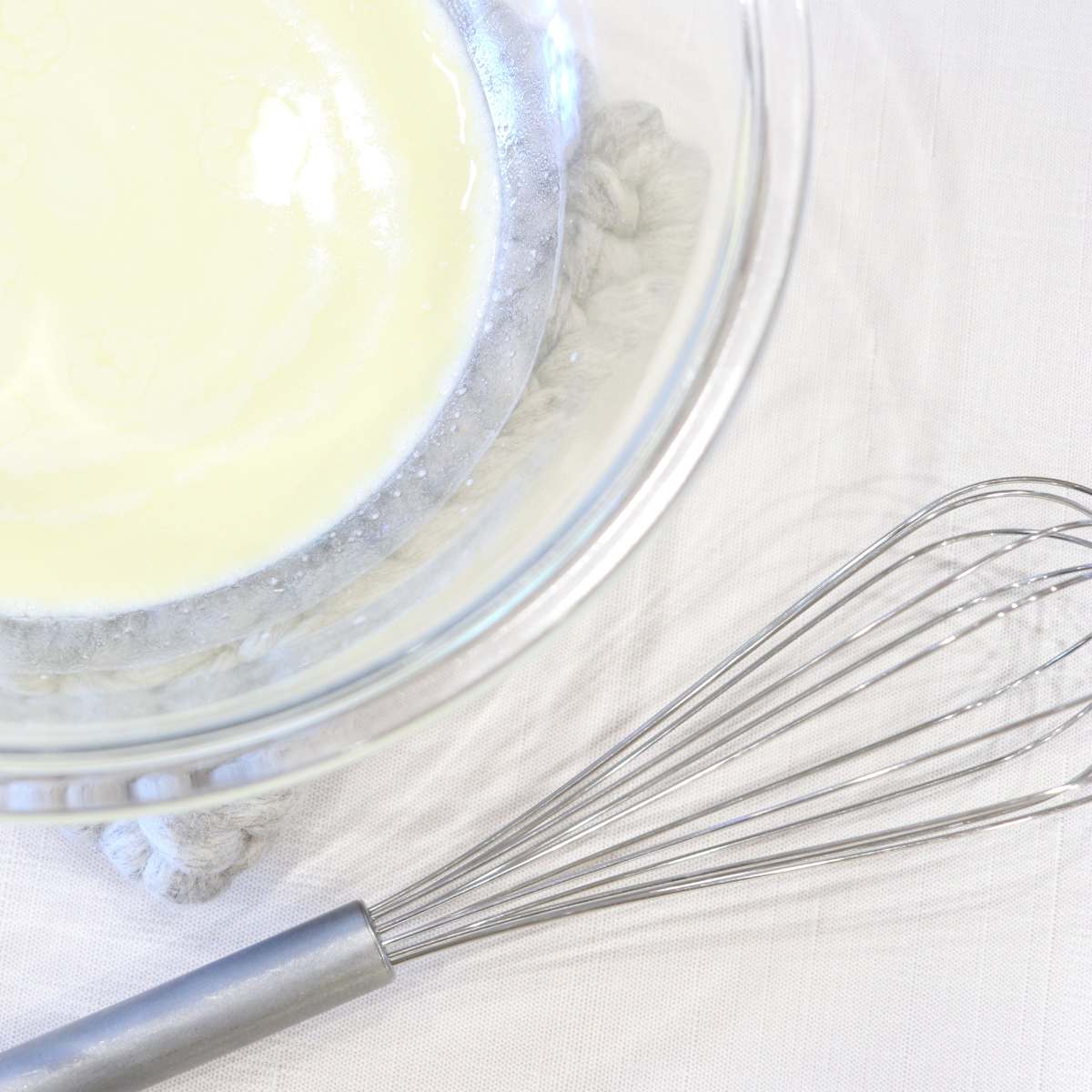 Step 5– Once it has fully cooled, pour it into a squeeze bottle or glass jar. Squeeze bottles make for easier application and are far less messy.
If you don't want to purchase a squeeze bottle from the store, consider reusing an old lotion bottle you may already have at home.
Another alternative is to head to your local drugstore and go to the travel section. They often have small squeeze bottles for shampoo, conditioners, and lotions. Buy a couple of these to fill with your sunscreen to keep one in all your summer bags for easy grab-and-go.
Alternatives for this recipe
If you checked out the ingredients section for this recipe, you will notice the list is quite long. I included all the ingredients you could use to make this natural sunscreen alternative, but you don't need everything on the list.
I wanted to be sure and include alternatives so that way you can use some of the ingredients you may already have at home instead of having to buy everything.
Let's talk about the swaps!
Avocado Oil or Olive Oil– Avocado oil has a higher SPF than olive oil. I used avocado oil for my sunscreen, but you can for sure swap out olive oil if that's what you have.
Shea butter or Cocoa butter-you don't need both. Choose the one that suits your budget, the products you make at home, and what you'll get the most use out of, as well as which one helps meet the SPF you are trying to achieve.
Carrot Seed or Raspberry Oil– I ran out of raspberry seed oil for this batch of sunscreen, so I only used carrot seed oil. You can however use both if you have both. It will only add to the SPF. If you don't have either of these oils and are buying one, I'd choose carrot seed oil as it has a higher SPF.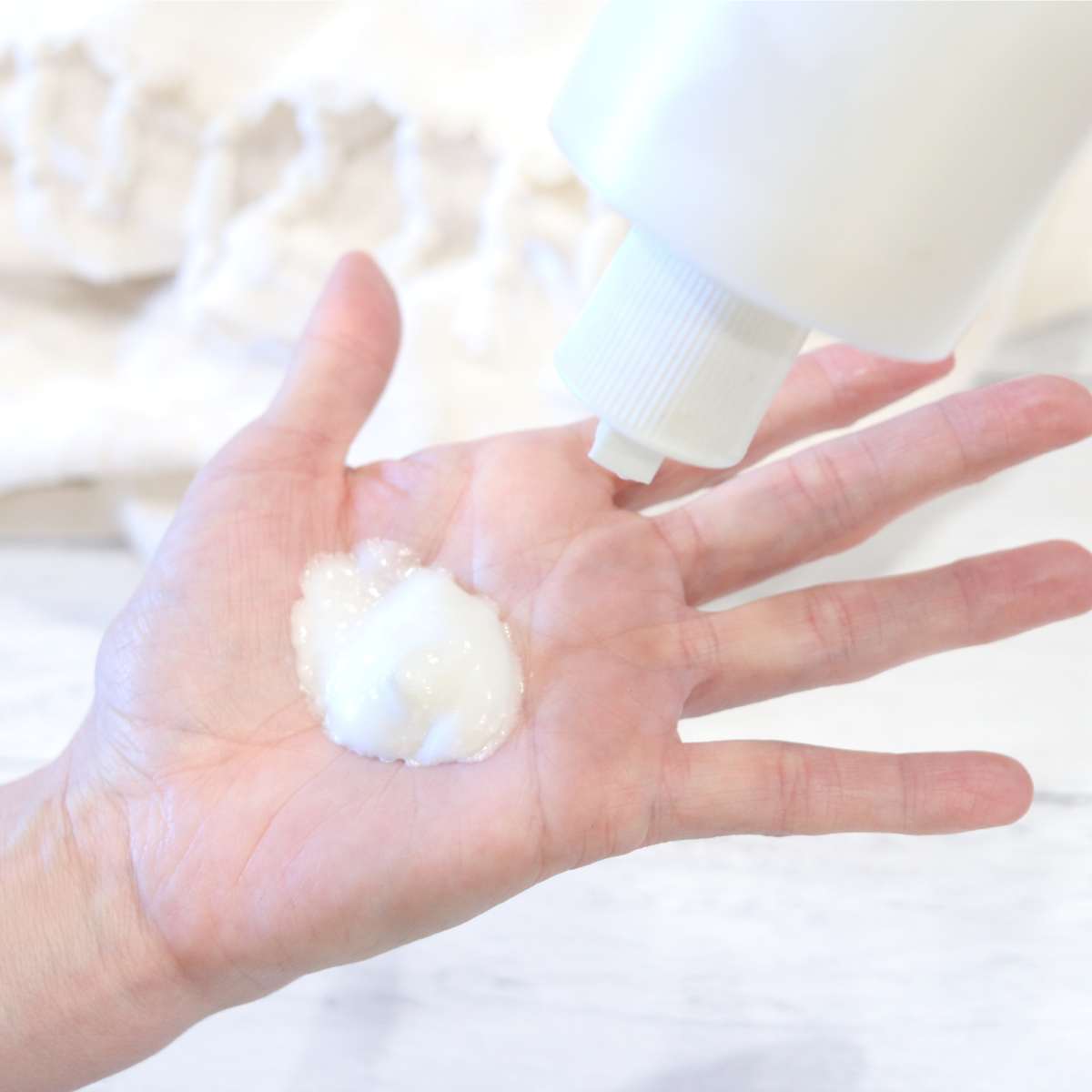 Interesting Facts and Information
What's the difference between UVA and UVB rays?
The difference between UVA and UVB rays is ultraviolet A has a longer wavelength than ultraviolet B rays. UVB rays are responsible for sunburns and a dangerous form of skin cancer known as malignant melanoma.
Does sunscreen block UVA and UVB rays?
Broad spectrum sun protection sunscreens help protect your skin against both UVA and UVB rays. To be the most effective, sunscreen should be applied 15 to 20 minutes prior to sun exposure. Mineral-based UV ingredients like zinc oxide reflect UV rays.
Safest Time To Be In The Sun
The most harmful time to be in the sun is between 10 am and 4 pm. Going out in the morning or late afternoon is the safest time of day to be outside. The closer it is to sunset, the weaker the sun's rays will be.
UVA rays maintain their intensity as long as there is daylight.
Why Avoid Conventional Sunscreens
Conventional sunscreens actually block your body from absorbing Vitamin D. Vitamin D is so vital for hormone balance, digestion, fertility, and mental health. So while it is good to protect yourself from harmful rays of the sun during certain parts of the day, it is not healthy to block your skin from absorbing all the vitamin D.
Certain reports have also found that unsafe levels of chemical sunscreen that were absorbed by the body were still found in trace amounts years later. Years!
Overexposure to the sun can also be very damaging to the skin. It's good to take caution and protect yourself and your family. Nobody should be out in the sun for hours on end unprotected. Sunburns are horrible! So use your own judgment on this. Apply sunscreen when you believe it is necessary.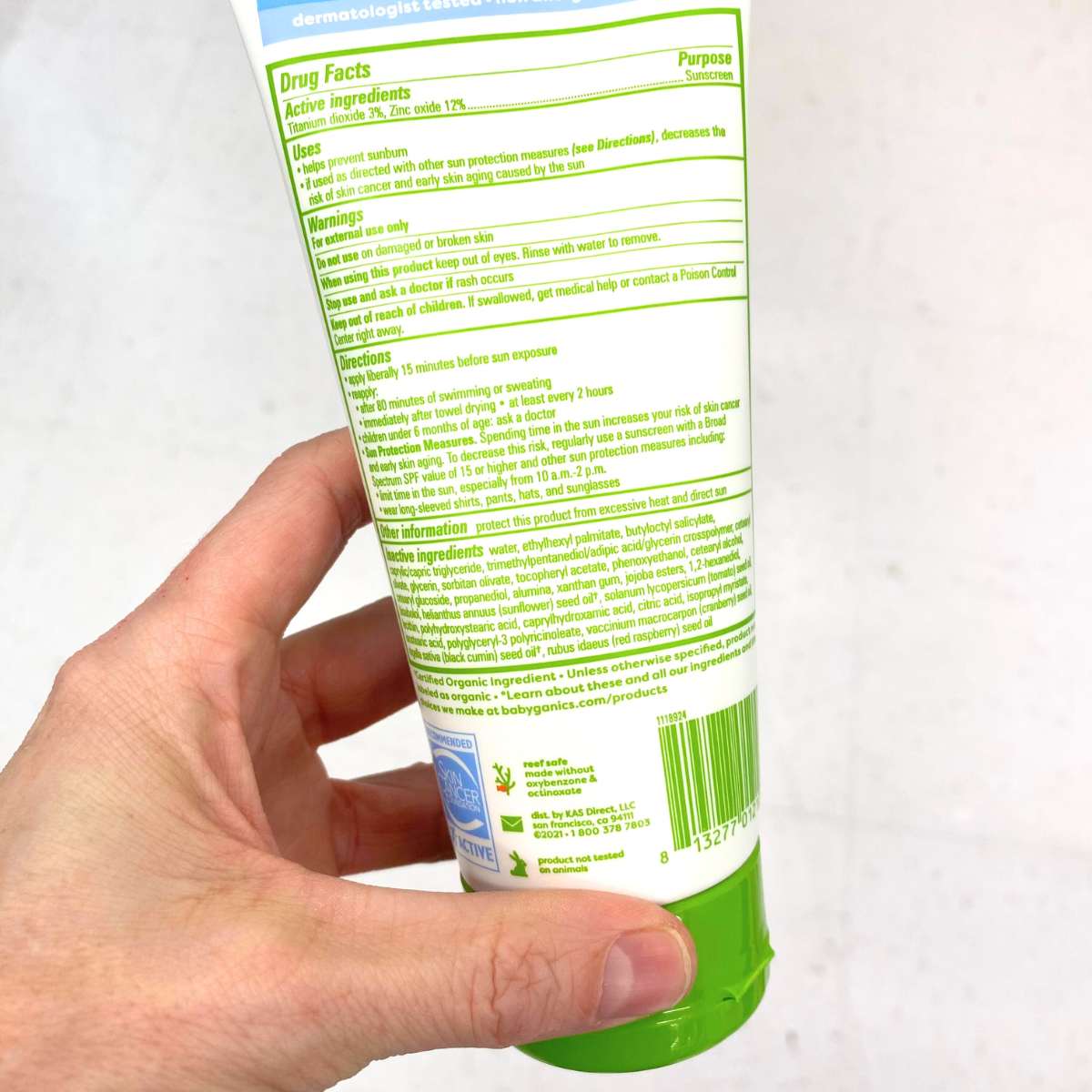 Tips on protecting your skin from the harmful rays of the sun
Get out in the morning first thing to allow your body to absorb the early morning rays when the UV rays are at their weakest.
Avoid being in direct sunlight during the hottest part of the day (when the sun is directly overhead).
Wear hats and rash guards when going out in the sun for hours at a time. Limit your direct exposure when you can.
Apply and re-apply homemade sunscreen to exposed areas of the body as needed.
Use an after-sun lotion when you come inside for the day.
How To Store Homemade Sunscreen
If you plan to store this in a plastic squeeze bottle long term, be sure an omit the essential oils from the recipe since over time EO can break down plastic.
I prefer to store my DIY sunscreen in a glass airtight container.
If you are going somewhere for the day and need to take sunscreen with you, place a small amount (or what you think you'll need) in a plastic container.
I also have a recipe for sunscreen bars, and these are my go-to when I'm heading to the pool. Less messy and far easier to pack. Especially if you are traveling via airplane.
I hope you'll give this simple DIY natural sunscreen alternative a try. Just remember that this is a homemade sunscreen and will not provide the same level of SPF as store-bought sunscreens full of chemicals.
I encourage you to do your own research on this and use what you believe is the best and safest option for you and your family.
Shop
Ingredients
Supplies
Use the best ingredients your budget will allow. While I have linked the brands specific to what I use, there are so many options out there. I encourage you to shop around!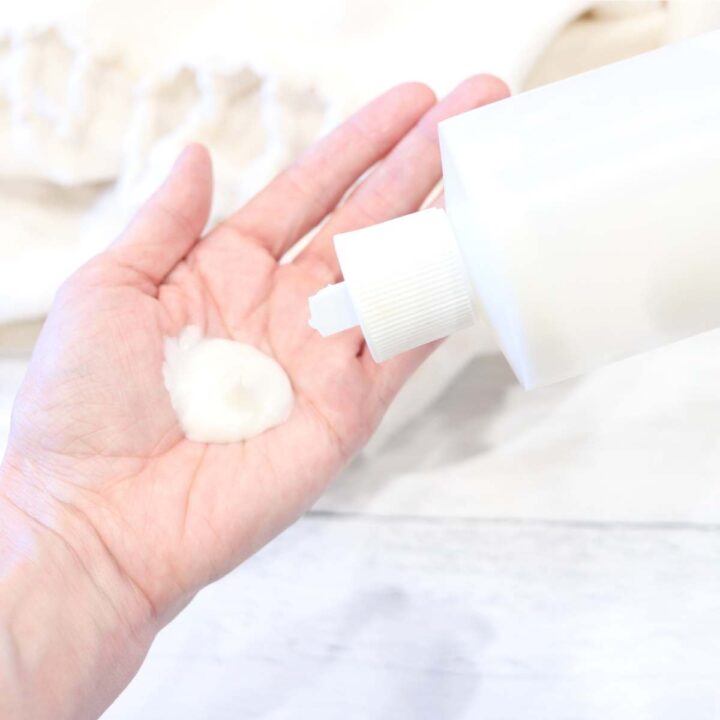 DIY Natural Sunscreen Alternative
Additional Time:
30 minutes
A DIY natural sunscreen alternative with natural UV protection. Ditch the conventional store-bought sunscreens and make the switch to clean effective sun protection. Safe for adults and kids on face and body! Great recipe for acne prone and sensitive skin types too.
Materials
Shea butter
Cocoa butter
Coconut oil
Beeswax
Raspberry seed oil
Carrot seed oil
Non-nano zinc oxide
Tools
Double boiler
Whisk
Spoon or spatula
Squeeze bottle or container with lid
Instructions
Using a double boiler pan or a pot with water and a glass bowl, add cocoa butter, beeswax, avocado oil and coconut oil add allow to melt.
Once your mixture is melted, remove it from the heatand add in your non-nano zinc oxide powder and essential oils. Mix.
Continue to stir mixture while it is cooling (5 to 10 minutes). This will keep the ingredints from separating. I usually set it on the table and give it a quick stir when I walking by.
Once your Natural susncreen alternative has cooled, carefuly pour it into a container or squuee bottle of your choice.
Apply as needed 15 to 20 minutes prior to sun exposure. Reapply as needed.
See notes section for alternative methods of sunscreen preparation.
Notes
If you are looking for a quicker preparation of this recipe, add all ingredients to the double boiler pot when getting started. Continue to whisk until full incorporated and melted. Continue to whisk as indicated above while mixture cools to keep ingredients from separating. When I recreated teh recipe usign both methods, they produced the exact same results. Subscribers also didn't find any difference in the natural sunscreen alternative that was created with these methods. So make it simple- add the ingredients together when you start.
To cool homemade sunscreen mixture faster, place bowl in fridge, while continuing to mix frequently. Remove from fridge after 10 minutes so mixture is still soft.
Store in fridge when not in use to add a cooling effect to application. If traveling around town with homemade sunscreen, keep in your cooler for the same effect.
Variation section of post contains information on substitutions and ommiting of ingredients from this recipe.
More DIY natural skincare products
Pinterest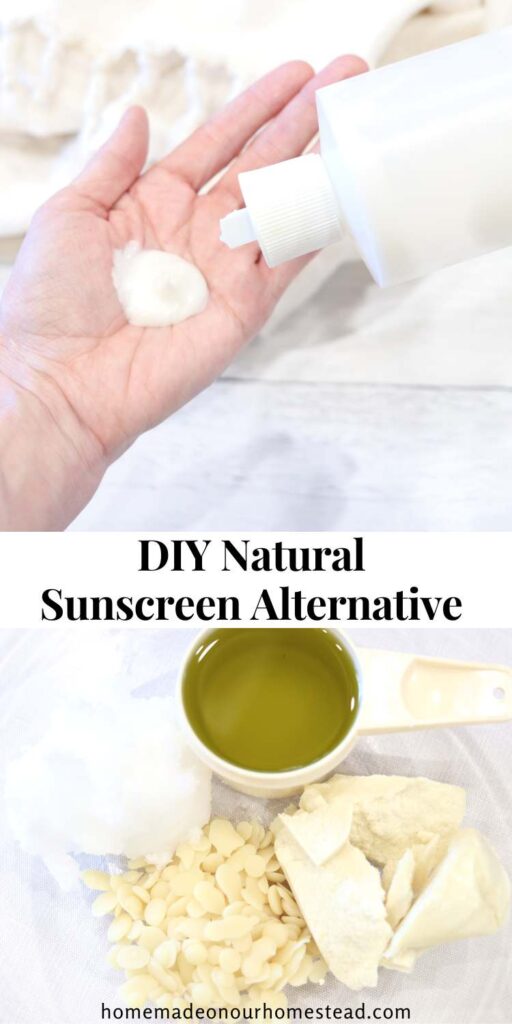 Stay tuned for the next sunscreen recipe that is made without Zinc Oxide!