Green Chile Egg Casserole
This delicious cheesy Green Chile Egg Casserole is sure to become a family favorite.
Quick, easy, make-ahead recipe that makes breakfast time (and clean up) a snap.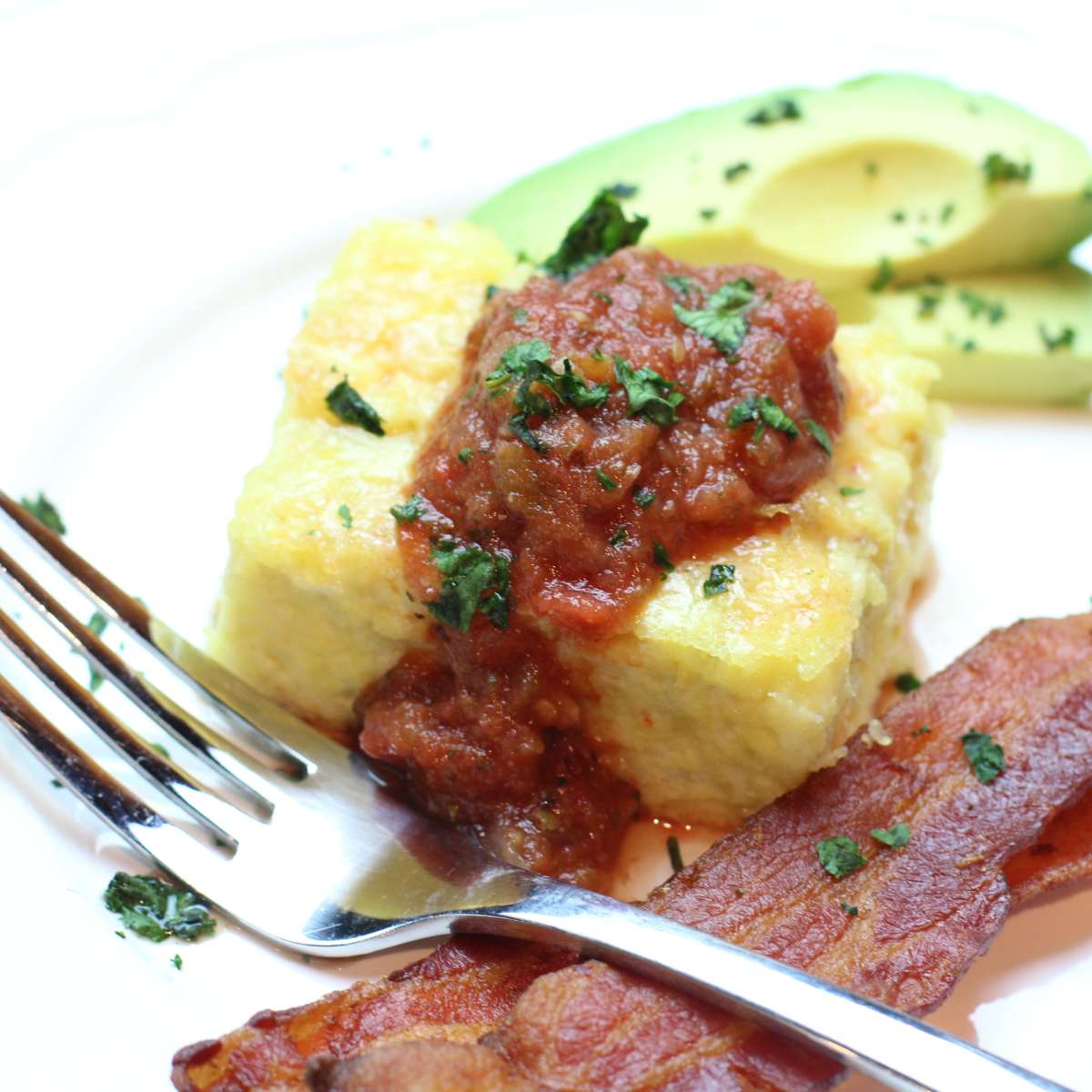 Some of these links are affiliate links. You can read my full disclosure HERE.
Ingredients
Eggs
Cottage Cheese
Pepperjack Cheese
Green Chiles
All-Purpose Flour
Baking Powder
Salt
Butter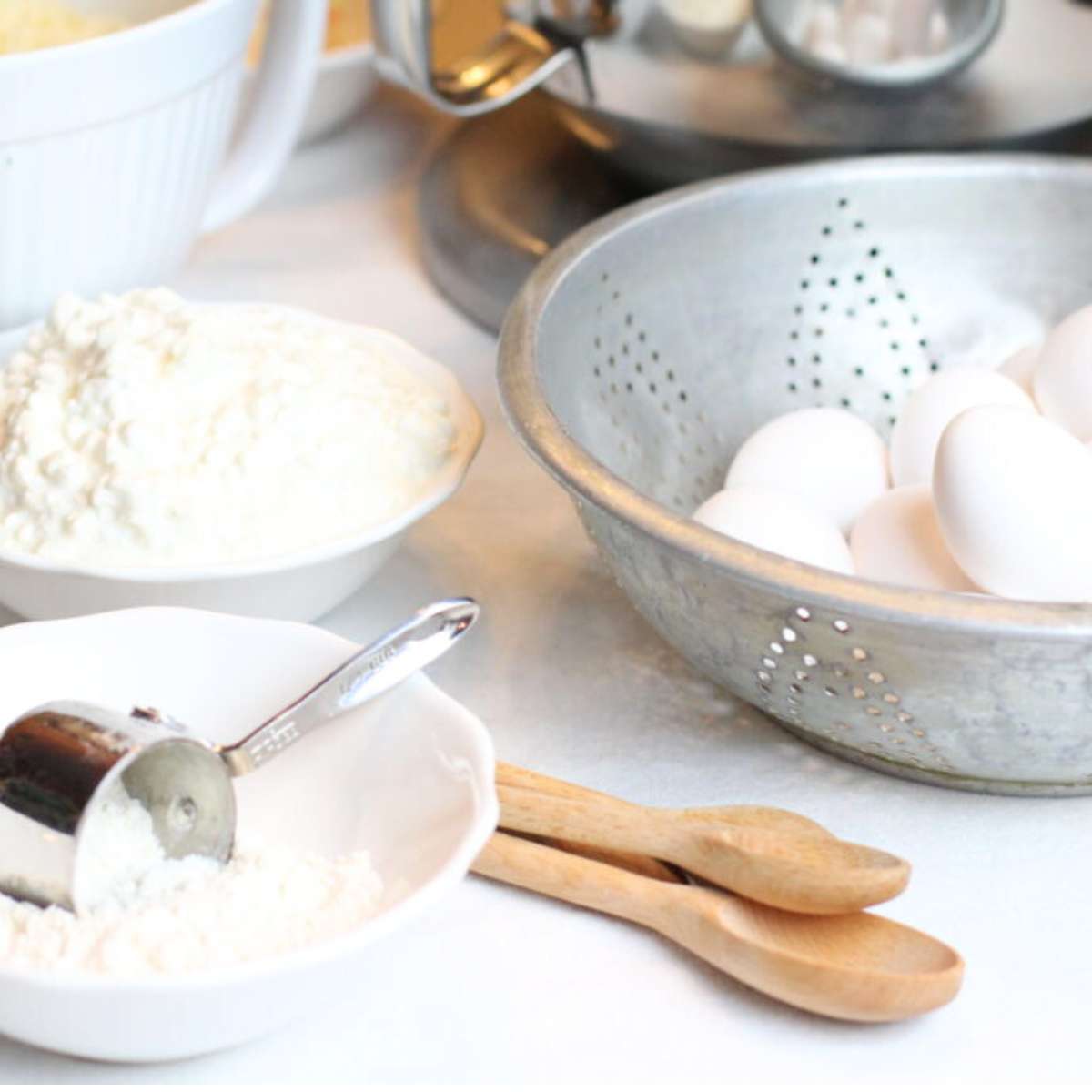 Optional Ingredients
Salsa
Cilantro
Sour Cream
Green Onion
Avocado
Bacon
Sausage
Supplies
Mixing bowl
Hand Mixer, stand mixer or whisk
Cutting board and knife
Measuring spoons
How To Make Green Chile Egg Casserole
Pre-heat your oven. Only need to pre-heat your oven if you are baking this the same day.
Mix all the dry ingredients together in a small bowl and set aside.
Mix all wet ingredients together in a stand mixer or by hand.
Add dry ingredients to wet ingredients and mix until incorporated. Set aside.
Lightly grease a 9 by 13 inch baking dish. You can use butter, ghee, coconut oil, avocado or olive oil or lard.
Once you have greased your baking dish, slowly pour in your green chile egg casserole mixture.
Carefully place your casserole into the pre-heated oven and bake for 35 to 45 minutes or until the edges and top are slightly golden brown.
Remove from oven and allow to cool slightly before cutting to serve.
Top with optional ingredients and serve with your favorite side.
Enjoy!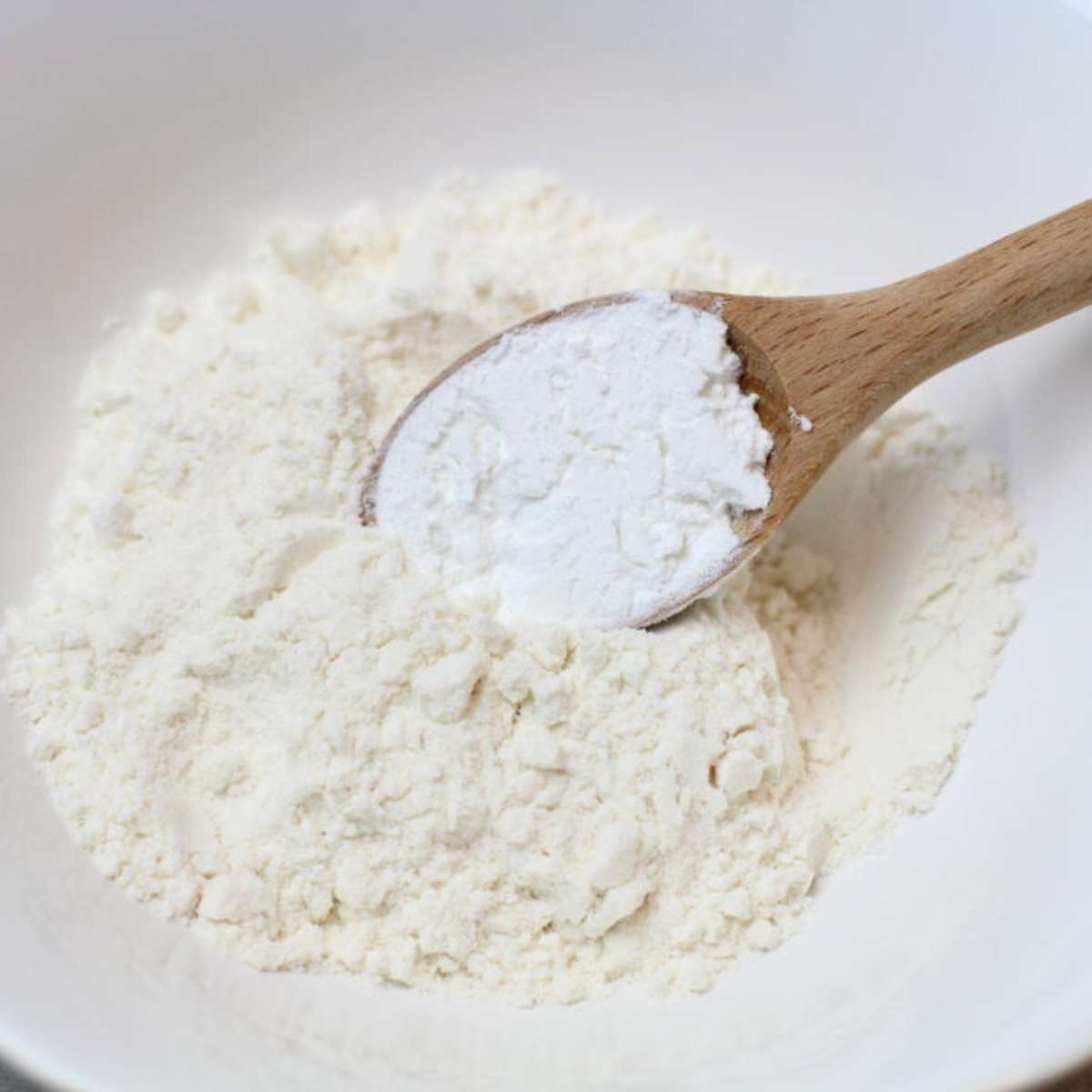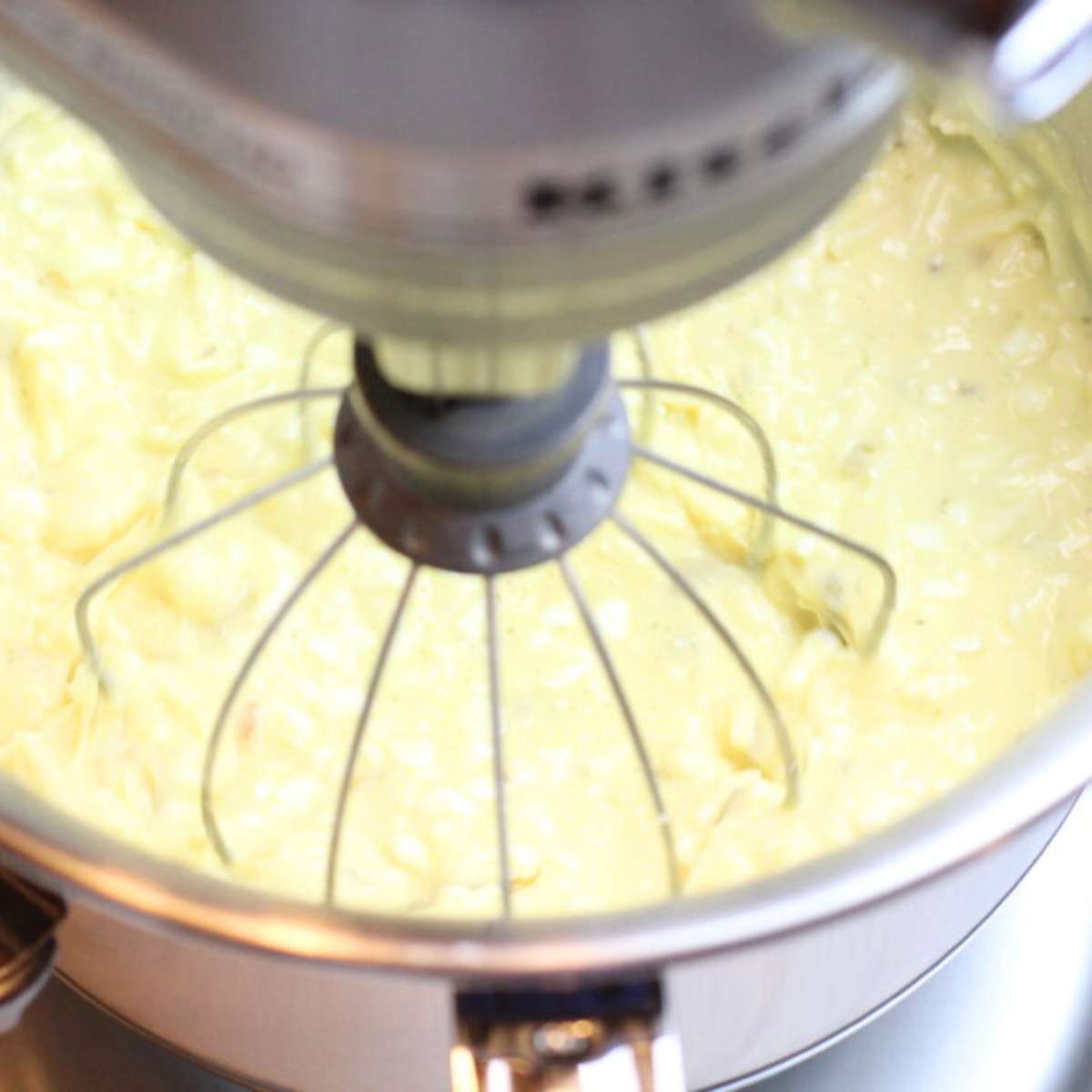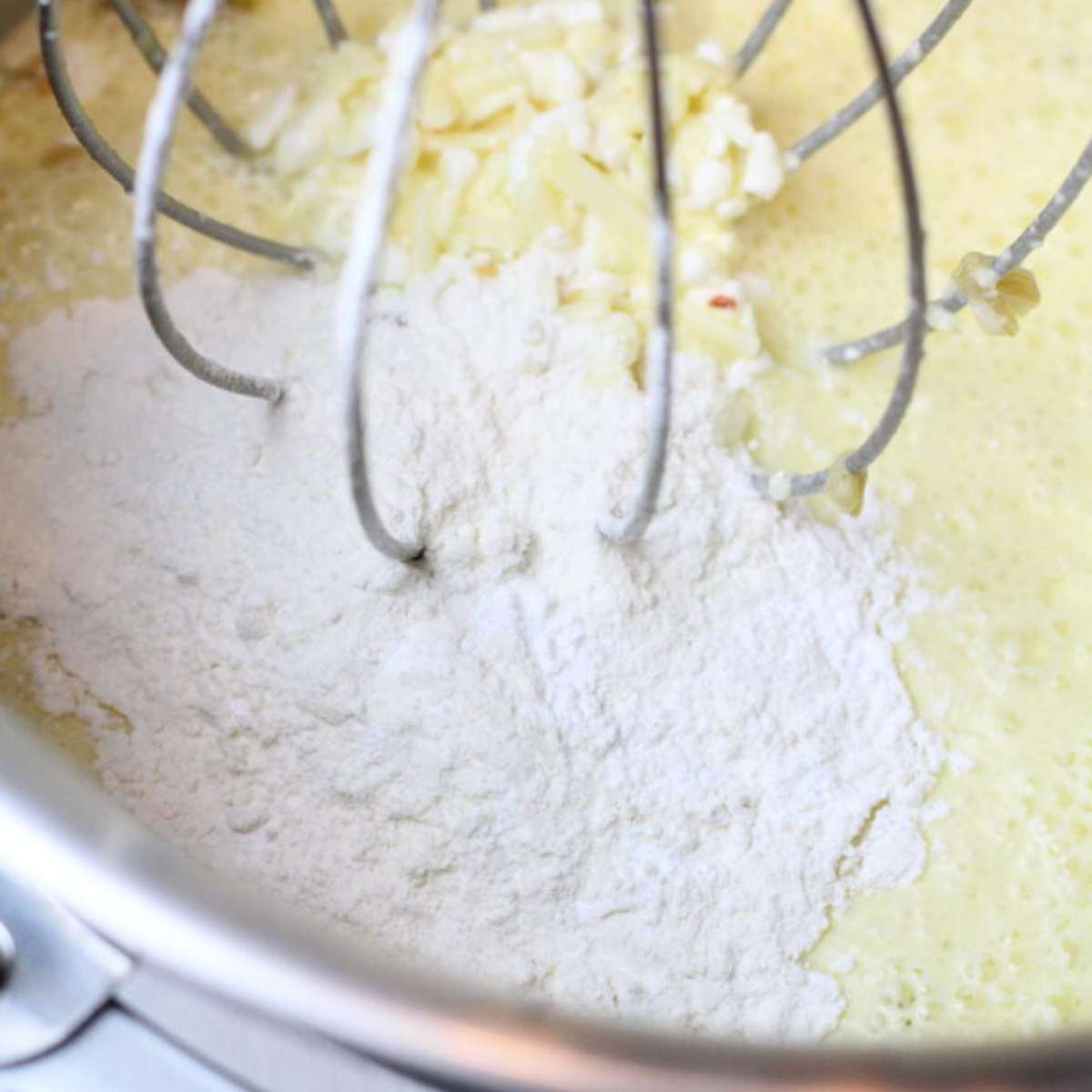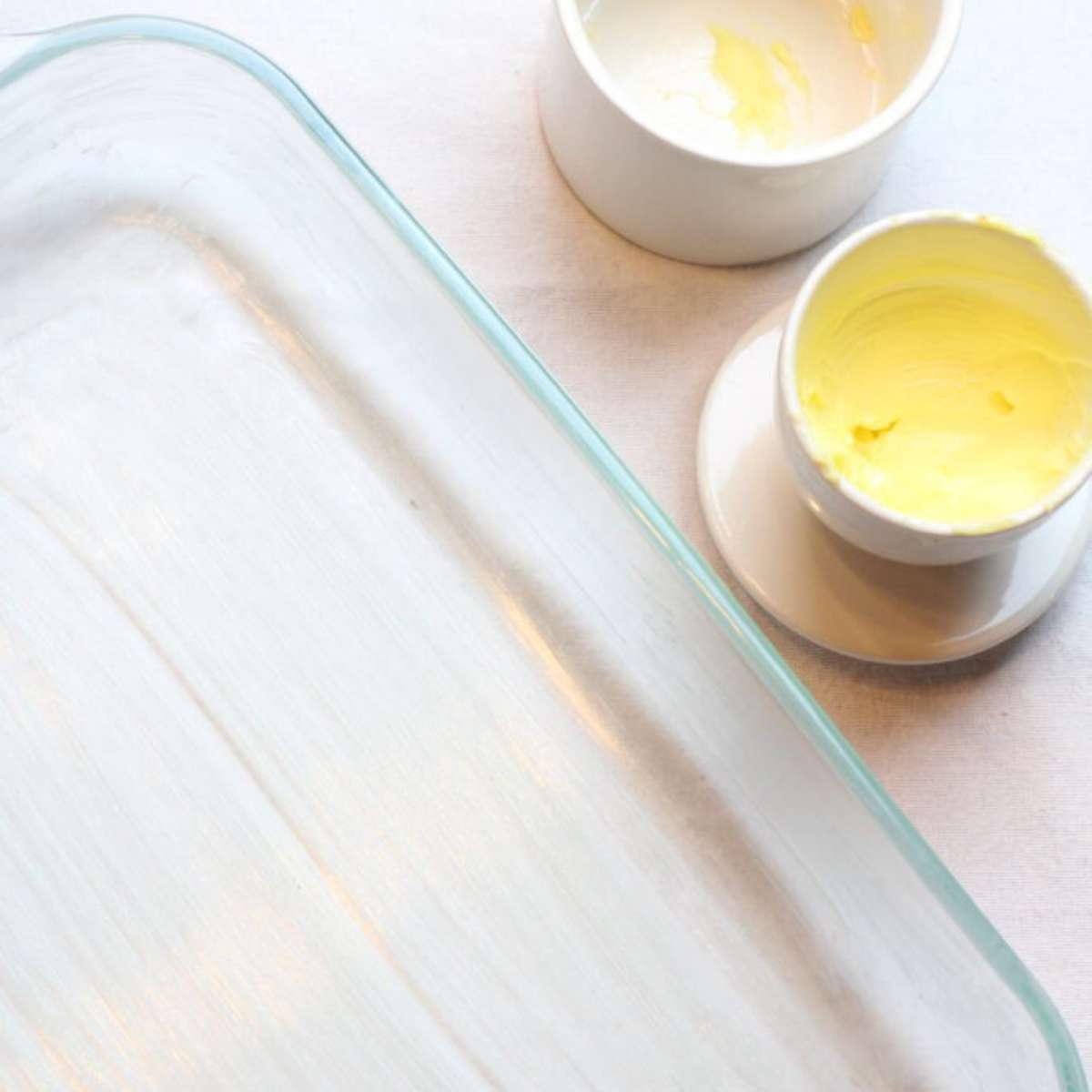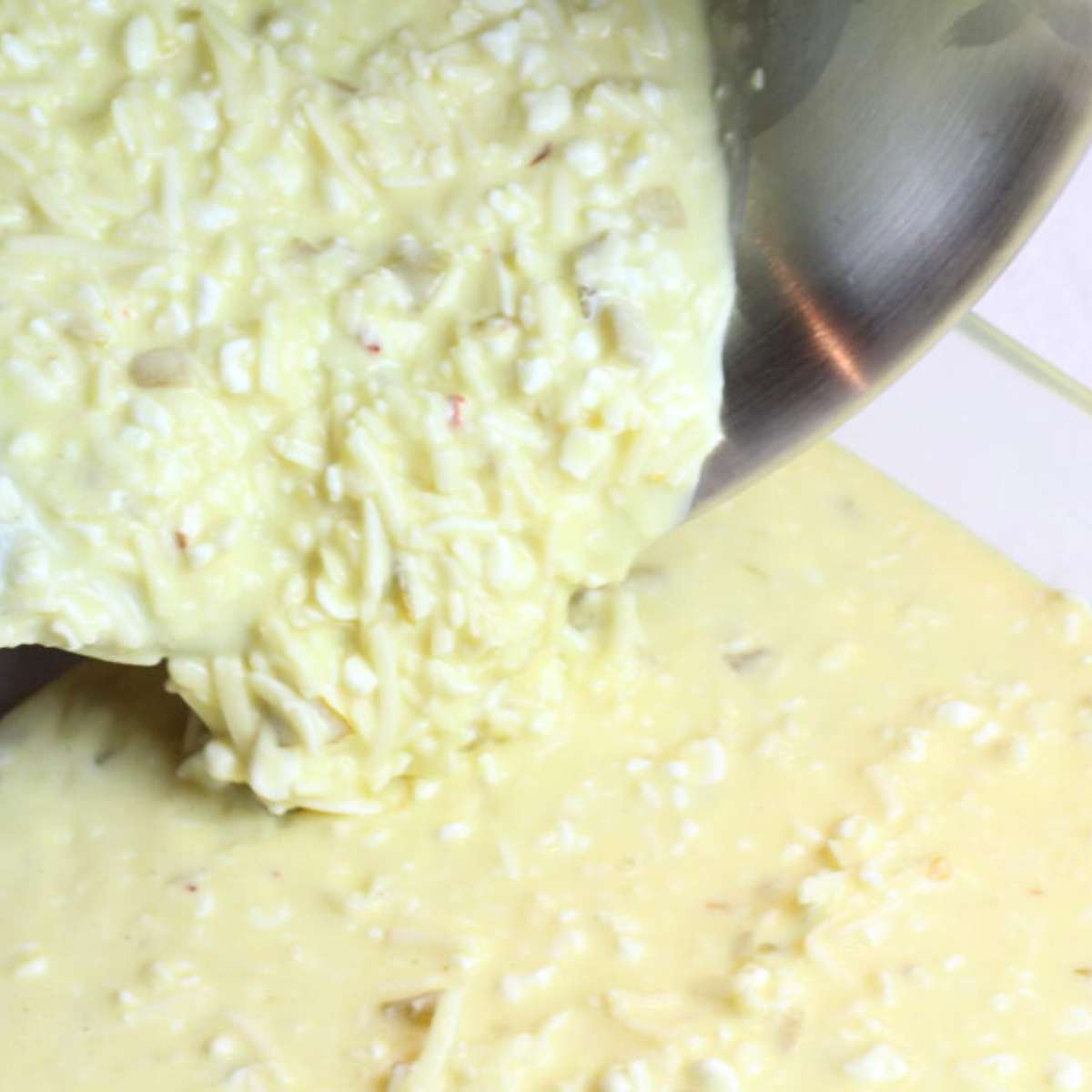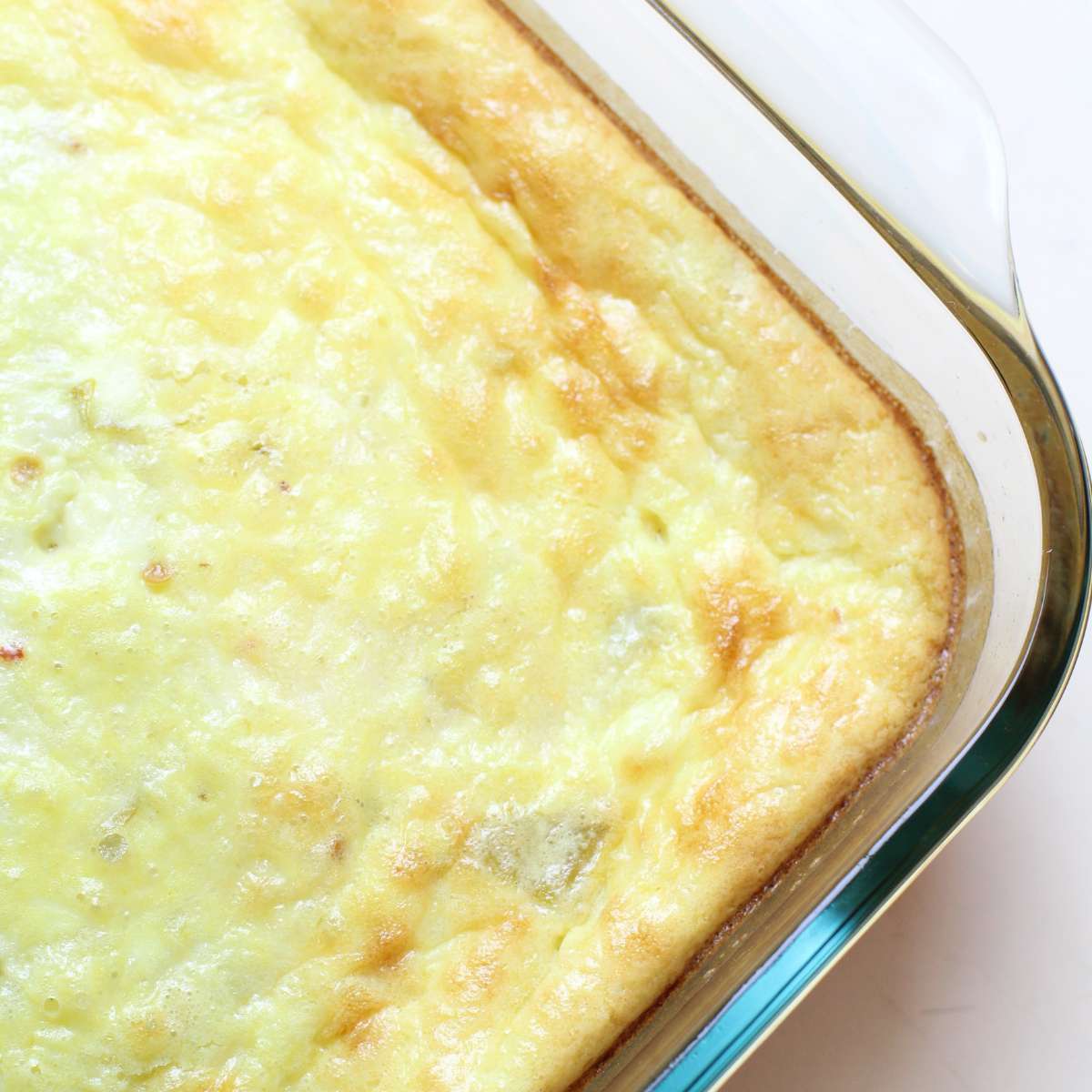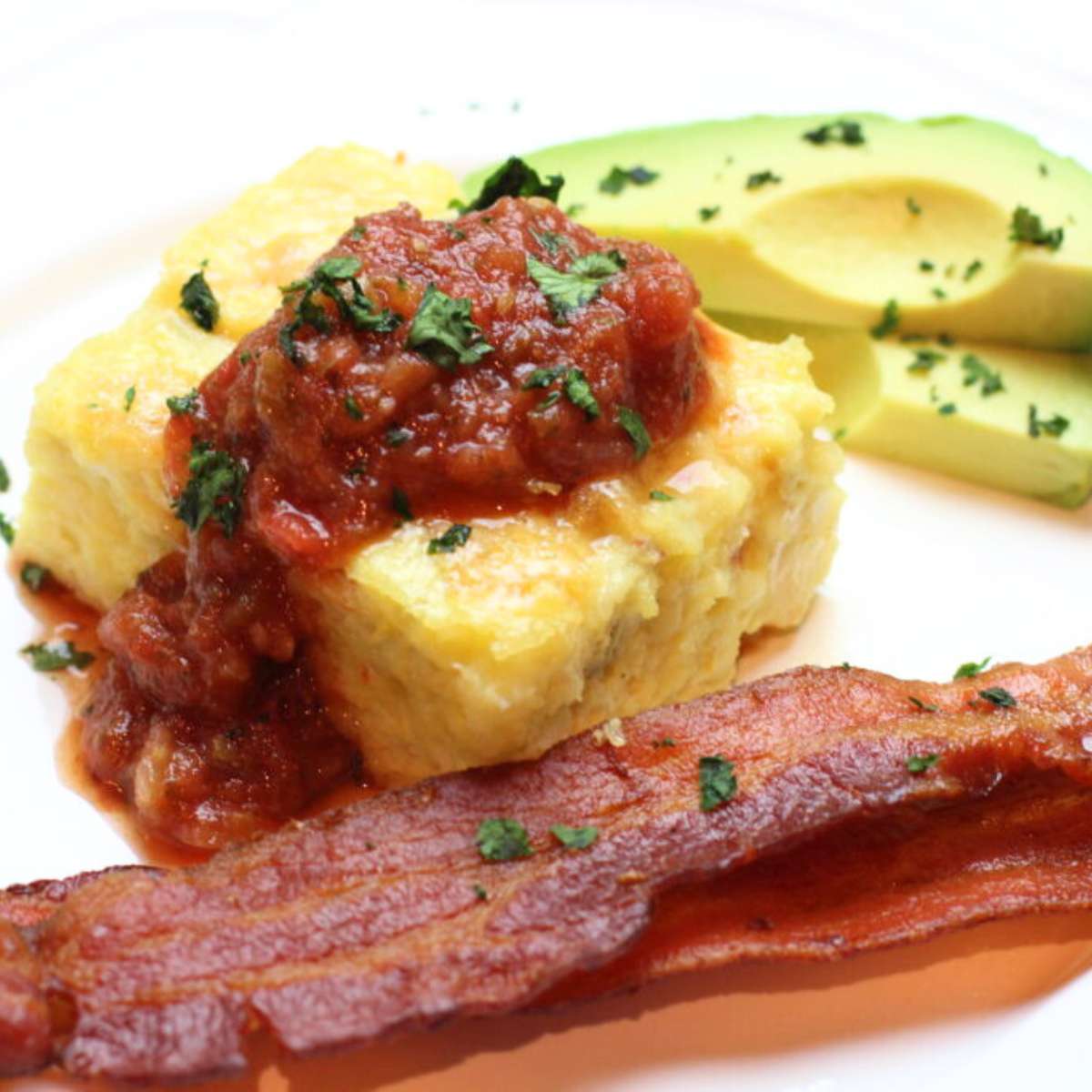 Tips and Tricks
This is the perfect make-ahead recipe. Whip up a day or two before you'll need it. Cover with plastic wrap and place in the fridge. Saves so much time during the holidays or when making for a gathering. Bake about 50 minutes before you want to serve.
Chop all optional ingredients ahead of time as well and place in serving dish for easy toppings.
If serving with sides like bacon and sausage, cook this ahead of time too! Then just pop them in the oven on the lower rack while you're baking your breakfast casserole to warm. No mess and makes breakfast so much faster! Clean up too!!
Don't know if it's fully baked? Try using a wooden toothpick! Insert toothpick in to the center of your egg casserole. If it feels firm when inserting and toothpick comes out clean, then its fully baked.
Bake ahead and just reheat. Another idea for an even quicker meal in a hurry. No waiting for things to bake.
This makes a great camping breakfast casserole. I bake it ahead of time and reheat when needed. Keeps breakfast mess free and fast when on the go.
The perfect Christmas egg bake. It makes Christmas morning breakfast a snap. We make ahead and pop it in the oven when we get up. There's no mess if it's all prepped ahead of time. So much less stressful when you have a houseful of guests. Because this recipe is so mild, I have found that almost everyone loves it!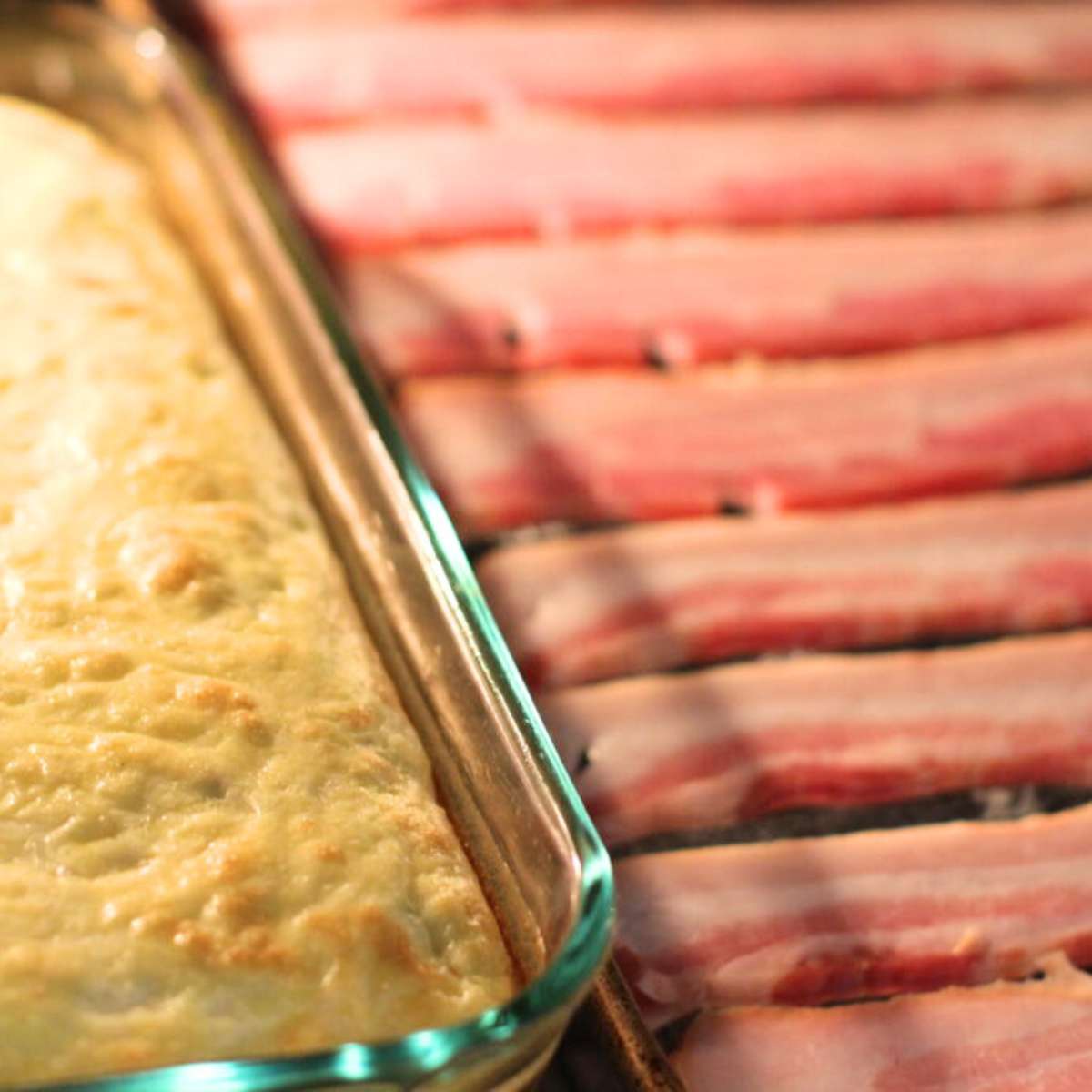 Serving Suggestions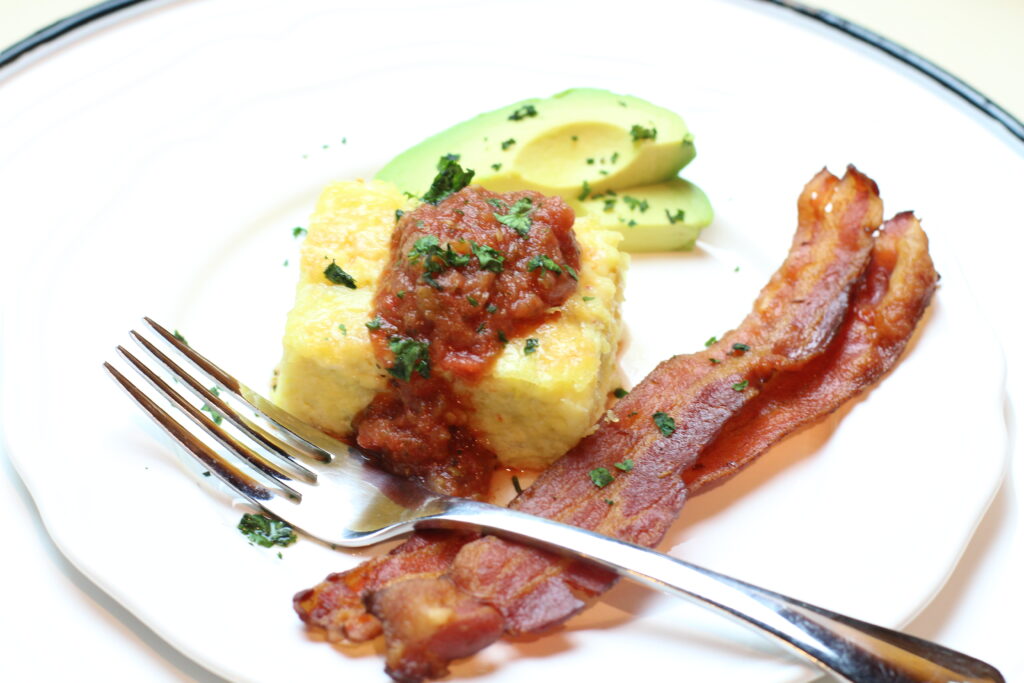 We love to top this particular version of the breakfast bake with sour cream, fresh homemade restaurant style salsa, and finely minced cilantro and sliced avocado.
Other ways to serve include:
Minced bacon bits, sour cream and chives
Add extra cheese on the top and bake for an extra 2 minutes so the cheese is a nice golden brown
Sauteed yellow onions, cremini mushrooms and feta cheese
Homemade onion bacon jam
Sweet red pepper jelly
Alternatives and Substitutions
There are many ingredients in this recipe I have substituted. Here are a few worth mentioning:
Use fresh green onion instead of canned green chiles.
You can use a low fat cottage cheese instead of a full fat one. I did find that it took a few extra minutes to bake due to the water content. But the taste is almost exactly the same.
If you don't like pepper jack cheese, try using a shredded mozzarella or mild white cheddar. Mild in flavor without some of the spiciness of pepper jack cheese. My kids enjoy this more without the pepper jack.
You can substitute the cottage cheese with a second variety of shredded cheese. So you'll use two pounds of shredded cheese instead of just one.
Variations
When it comes to egg casseroles, there are always a ton of variations that can be created. Consider this recipe a starting point.
Eliminate the green chiles for a cheesy breakfast casserole but without the flavor the green chiles add.
Use another type of soft white cheese for a cheesy flavor without the added kick you can get from pepper jack.
Try adding cooked meats such as sausage or ground beef for extra flavor and protein.
Season 1 pound of ground beef with taco seasoning and make a taco breakfast casserole. Follow the recipe as written but add in seasoned beef, maybe some sliced black olives, diced tomatoes and bake. Once it has finished baking, add toppings that you would have on a taco (sour cream, cilantro, salsa and avocado). Just like that you have a whole new breakfast casserole recipe.
Pre-heat a cast iron skillet and add the casserole mixture to the hot pan. Bake as indicated. This makes a cast iron skillet breakfast casserole. It will create a crispier crust on the bottom and sides of your casserole than baking in a baking dish. I have also loved doing this over a campfire while out camping during the summer. Pre-make your casserole mixture at home, place it in an airtight container and just pour into your cast iron when ready to bake. Easy peasy.
Shop Supplies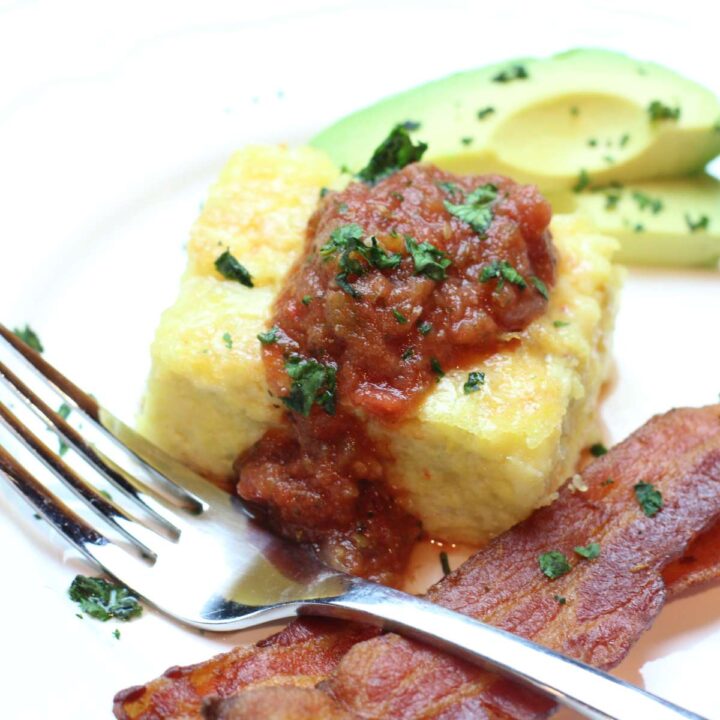 Easy Green Chile Breakfast Casserole
Additional Time:
5 minutes
The perfect Green Chile Breakfast Casserole recipe. Easy Make-ahead idea for all those busy mornings. Great for holidays and special occasions when you need breakfast for a crowd or an easy Sunday morning.
Ingredients
12 eggs
1 pint cottage cheese (2% or 4%)
1 pound grated pepperjack cheese
7 ounce can minced green chiles
1/4 cup all-purpose flour
1 teaspoon baking powder
1/2 teaspoon salt
Softened butter to grease baking dish
Instructions
Preheat oven to 350 degrees farenheit.
Measure and mix all dry ingredients in a small bowl and set aside.
Place all wet ingredients in a bowl or stand mixer and mix until incorporated.
Add dry ingredients to wet casserole mixture and mix until combined.
Mix in grated pepperjack cheese. Set aside while you prepare the baking dish.
Using butter, grease a 9 by 13 inch baking dish. Be sure and include the sides as this will rise when baking.
Slowly pour in egg casserole mixture to the baking dish.
Place in the pre-heated oven to bake for 35 to 45 minutes or until a light golden brown crust is visible on the sides and top. You can test to see if it is done by sticking a wooden toothpick into the center of the egg bake. It should feel firm and when removed, the toothpick should be clean.
Remove from the oven and allow to cool slightly, 5 to 10 minutes. Slice and serve with your favorite toppings.
Enjoy!
Notes
Optional Ingredients For Serving
Tips & Tricks
Mix the green chile egg casserole 1 to 2 days ahead of when you want to serve. Store in the fridge covered until ready to bake.
Bake egg casserole and store in fridge. Reheat when ready to serve.
Cook bacon and sausage ahead of time in the oven and reheat right before breakfast is to be served. Saves time in the morning.
Chop and plate in a serving tray all optional toppings. When ready to serve, remove from fridge. Another time saver!
Nutrition Information:
Yield:

15
Serving Size:

1
Amount Per Serving:
Calories:

218
Total Fat:

15g
Saturated Fat:

8g
Trans Fat:

0g
Unsaturated Fat:

6g
Cholesterol:

183mg
Sodium:

454mg
Carbohydrates:

4g
Fiber:

0g
Sugar:

2g
Protein:

16g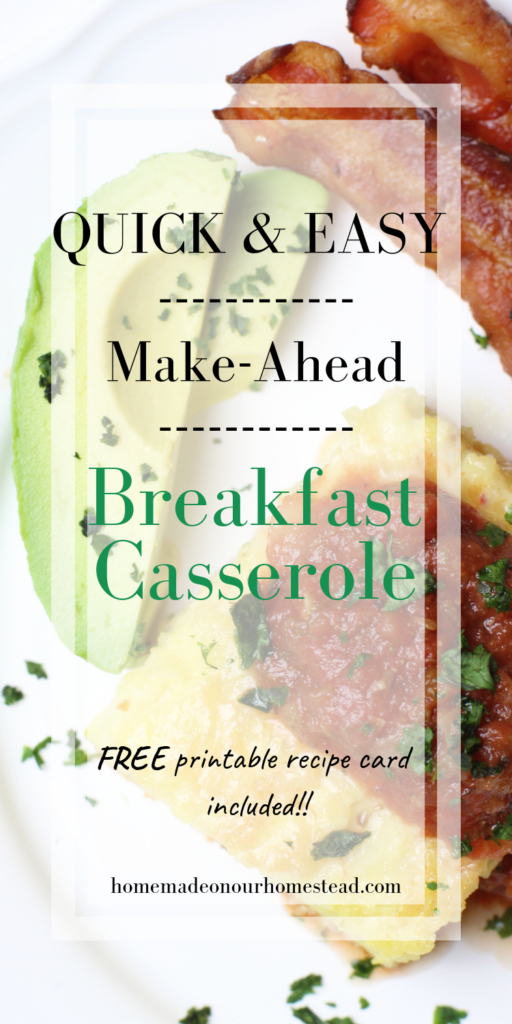 I hope you enjoyed this easy green Chile egg casserole recipe.