Quick and easy breakfast casserole with endless variations, make it the perfect breakfast morning dish! Make ahead recipes can save you time and stress during those busy mornings. This casserole is great for holidays, brunches and gatherings with large (or small) crowds. So get out your mixer and lets get started!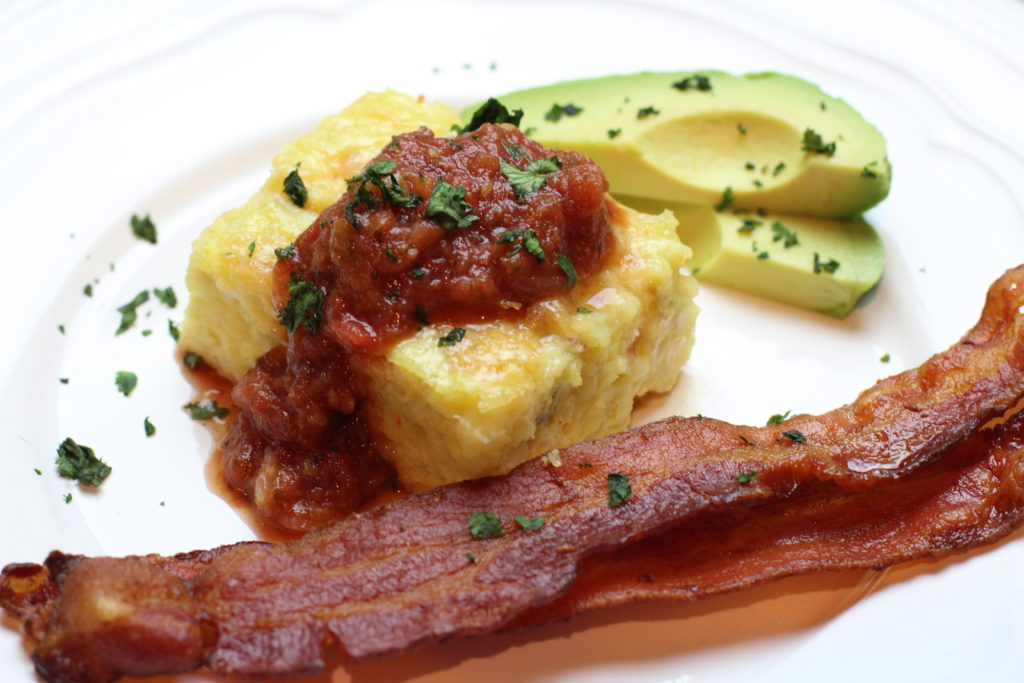 Tips and tricks for this breakfast casserole recipe:
This is a great dish to whip up one day (or even two) days before it's intended to be served. Make Christmas morning easy, and more enjoyable by doing all the work before hand.
We usually serve this topped with salsa and cilantro. One or both of these things can be omitted.
The base ingredients of this casserole make it so easy to add other ingredients your family loves (bacon, sausage, green onion, potato). Try some variations and see what you like.
We usually serve our Christmas morning breakfast casserole with cinnamon rolls and bacon. To make it easier, cook the bacon in the oven along with your breakfast casserole on a separate sheet.
If you prefer to have a thinner casserole, feel free to use a larger baking dish. Just be sure to adjust baking time accordingly. You can check to see if it's fully baked by inserting a toothpick into the center of the casserole. It should feel firm and come out clean. Edges of the casserole when fully baked should be a light golden brown.
Ingredients needed for this recipe:
12 eggs
1 pint cottage cheese (2% or 4%)
1 pound pepper jack cheese-grated
7 oz can green chiles (4 oz can will work as well). Can also be omitted.
1/4 cup all purpose flour
1 tsp baking POWDER
1/2 tsp salt (optional)
Softened butter (just enough to lightly grease the 9x13" baking dish
Salsa (optional)
1 bunch of fresh cilantro (optional)
Fresh sliced avocado (3-4) depending on how many you're serving (optional)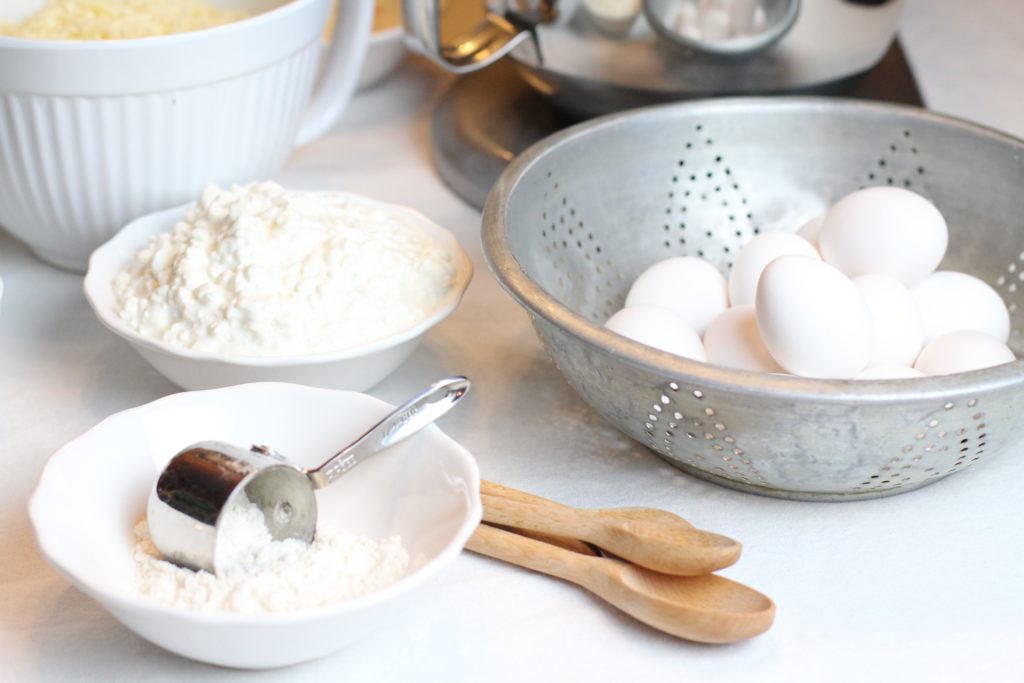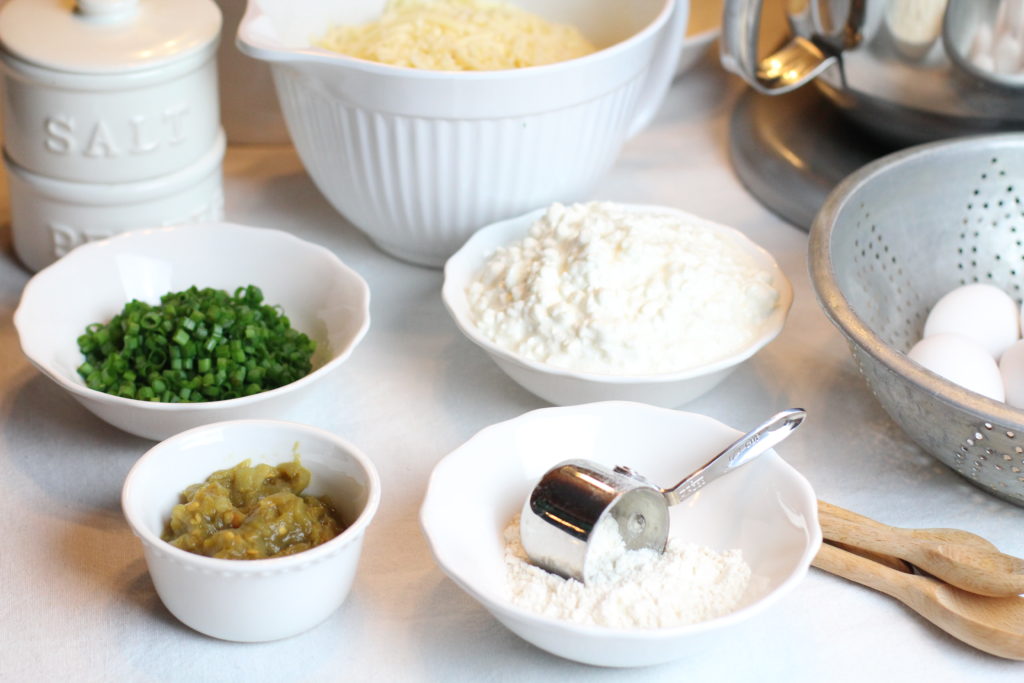 How to make this breakfast casserole recipe:
1.If you are making and baking this the same day, pre-heat oven to 350 degrees Fahrenheit now. If you are making to bake later, omit this step.
2. Begin by mixing dry ingredients in a small bowl. 1/4 cup flour, 1 tsp baking powder, and pinch of salt (optional) and set aside.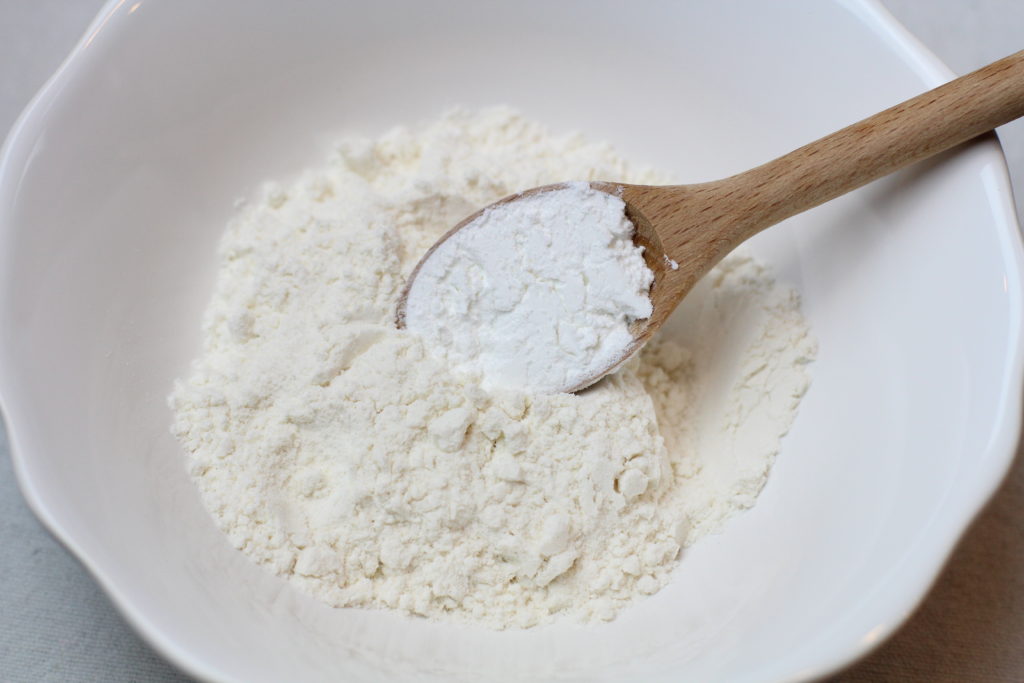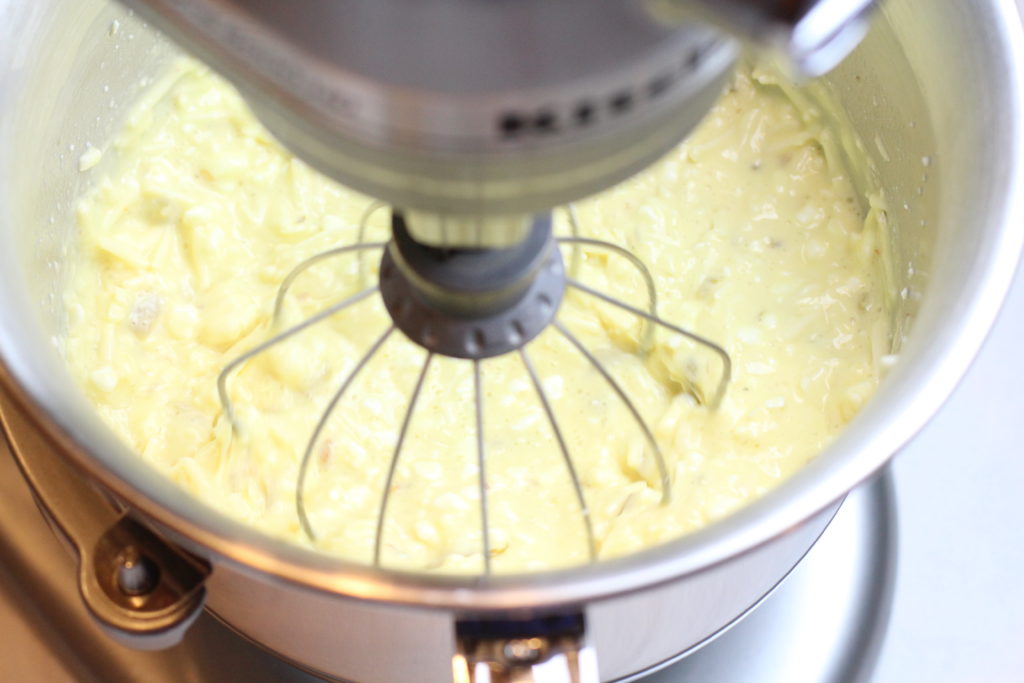 3. Mix all wet ingredients together in a stand mixer.
4. Add dry ingredients to wet ingredients in mixing bowl or Kitchenmaid stand mixer.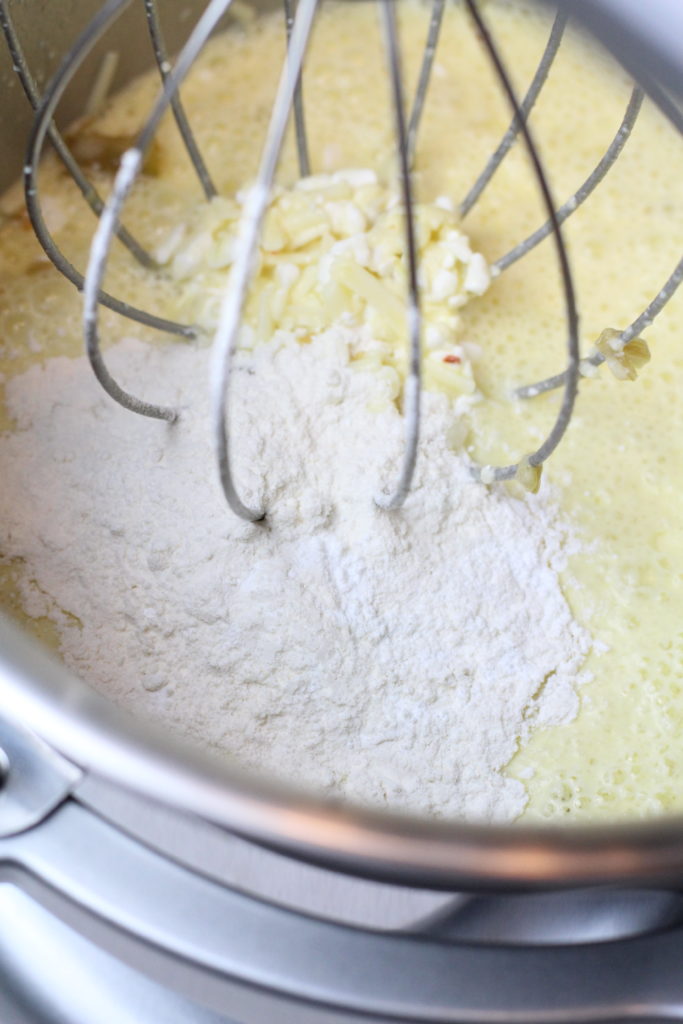 5. Mix until all ingredients are combined. Set aside.
6. Then, lightly grease with salted (or unsalted) butter a 9x13" pyrex glass baking dish.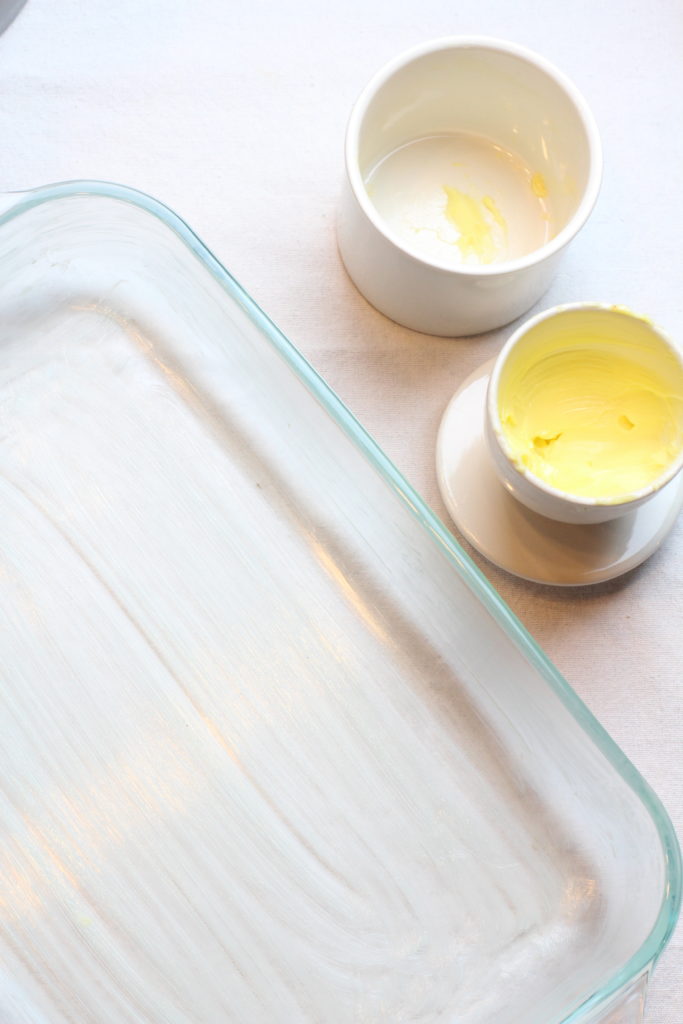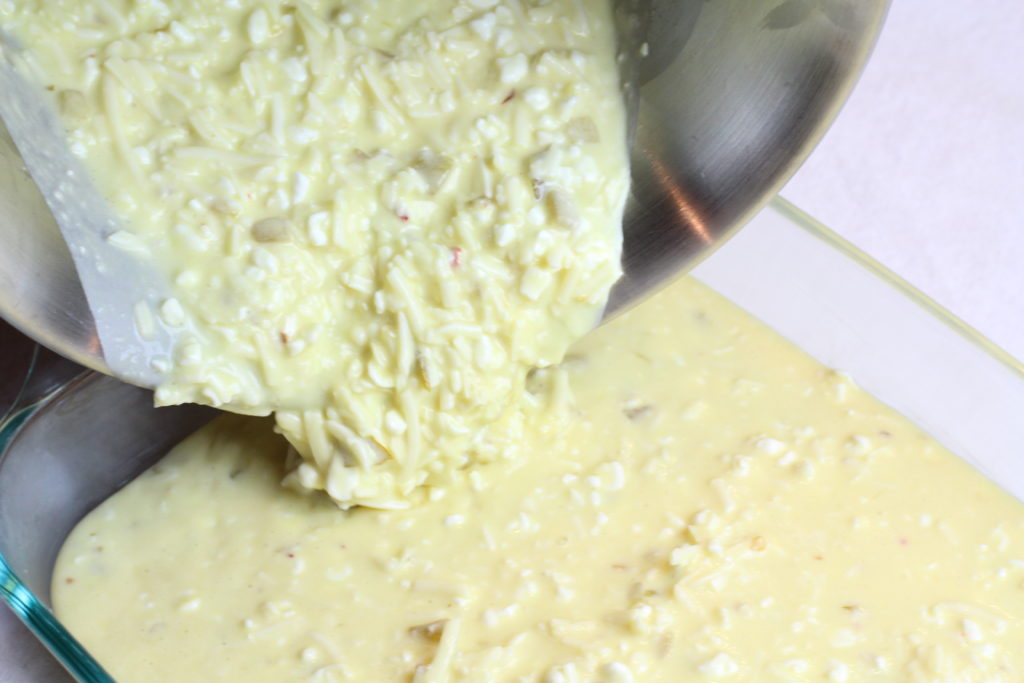 7. Gently pour casserole mixture into lightly greased baking dish.
8. Next, place casserole dish into 350 degree Fahrenheit per-heated oven for 35-45 minutes. Edges should be a light golden brown. If toothpick is inserted into the center of the casserole, it should feel firm and should come out clean when removed.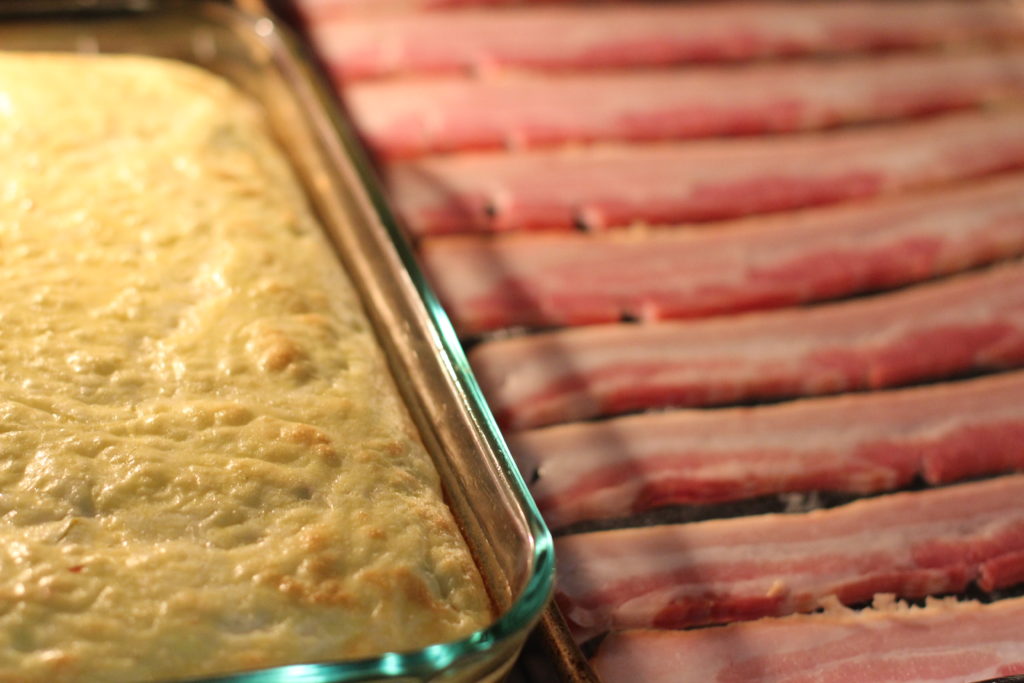 9. Remove the casserole from oven and let stand at least 5 minutes before cutting and serving. Top with salsa and chopped fresh (or freeze dried) cilantro and or green onions. You can also top with sour cream and chives if you'd prefer.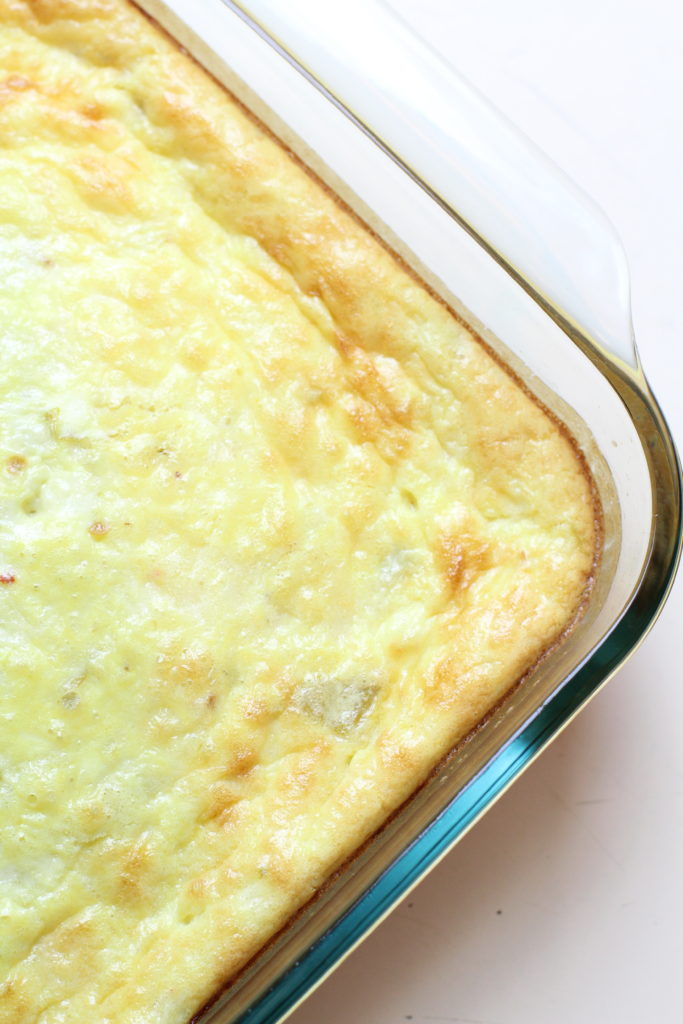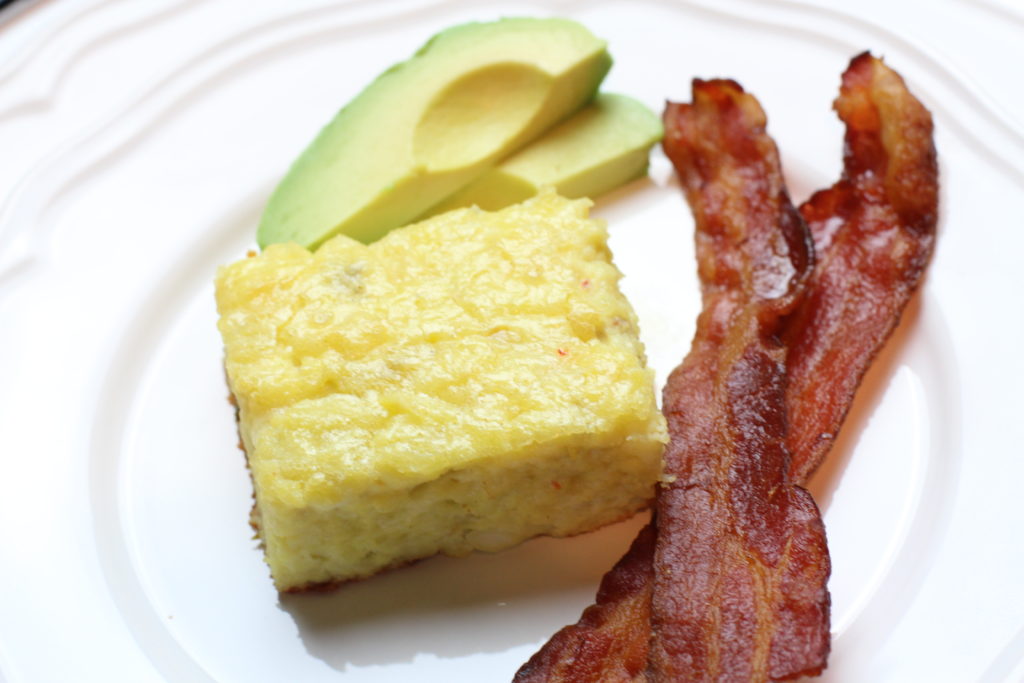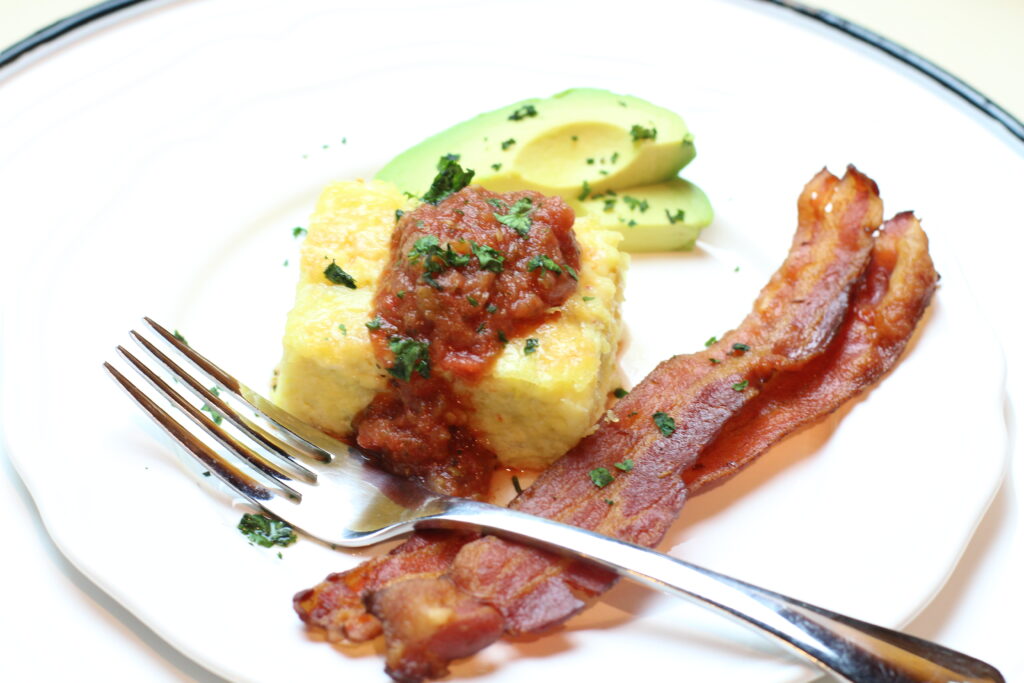 10. Enjoy!
Does your family have any breakfast traditions that include a breakfast casserole recipe?
When your family and friends gather for the holidays, do you have any special variations of a breakfast casserole that is always served? If so, share below. Have you made our breakfast casserole recipe before but found a combination of ingredients thats a big hit with your family? We'd love to know. Please share in the comments area below and post a picture.
Shop items used in this post:
Print it for later: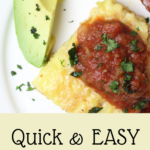 Quick and Easy Breakfast Casserole
This quick and easy casserole is the perfect dish for any holiday breakfast. Add sour cream, salsa, and fresh chopped cilantro for a rich, fresh taste. Make it the day before for ease on holiday mornings.
Ingredients
1

pint

Cottage Cheese (2% or 4%)

1

lb

PepperJack Cheese (grated)

can substitute Monteray Jack

1

7 oz can

Green Chiles

(diced)

1/4

cup

All Purpose Flour

1

tsp

Baking POWDER

1/2

tsp

Salt

(optional)
Instructions
1. Grease 9x13" pyrex glass baking dish with salted (or unsalted) butter. Set aside.

2. Pre-heat oven to 350 degrees Fahrenheit.

3. Mix dry ingredients together in small bowl and set aside.

4. In kitchenmaid stand mixer, or with hand mixer, combine all wet ingredients together (eggs, green chiles, grated cheese, cottage cheese).

5. Add dry ingredients to wet ingredients and combine.

6. Slowly pour casserole mixture into greased baking dish.

7. Bake for 35-45 minutes or until edges are a light golden brown and a toothpick stuck into the middle feels firm and comes out clean.

8. Remove from oven and let sit 5 minutes.

9. Cut and serve.

10. Top with sour cream, salsa, chopped fresh cilantro.

*feel free to try other toppings as well. You can always omit the green chiles and make with Monterey Jack cheese in place of pepper jack. Then top with crumbled bacon or add to the casserole mixture before baking*
Pin it for later: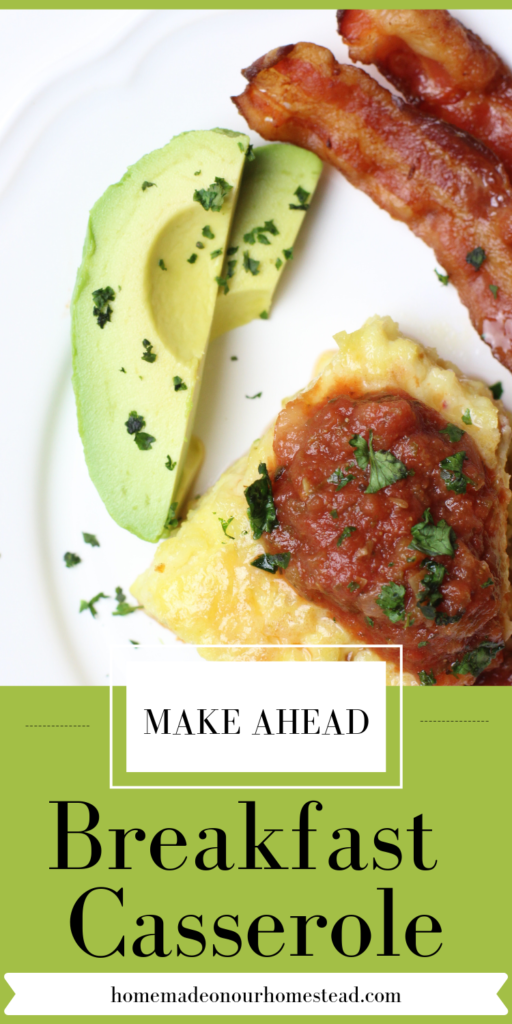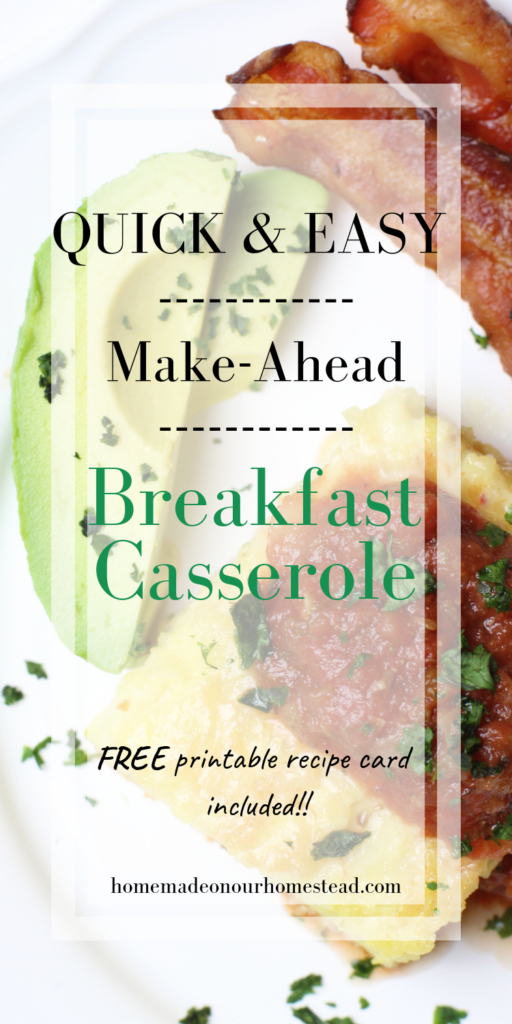 Thanks so much for stopping by! We hope you enjoy this quick and easy breakfast recipe as much as we do.
-Brie