Simple Healthy Coffee Creamer Alternative
This simple healthy coffee creamer alternative is easy to make, deliciously creamy and healthier than store bought creamers.
A rich, creamy, coconut creamer with just a hint of vanilla flavor. The perfect addition to your morning cup of coffee without all the unhealthy ingredients.
Some of these links are affiliate links. You can read my full disclosure HERE.
Ingredients
The ingredients listed below are for 1 batch of coffee creamer alternative.
I typically use 1 batch per week having 1 to 2 cups of coffee per morning with 2 Tablespoons in each cup.
Thankfully, because this is so easy to whip up I haven't ever really ever run out.
As another option, add 1 can of organic coconut milk to the mixture to make a bigger batch. This is how I typically make it.
How to make a healthy coffee creamer alternative
Gather all the ingredients needed for this recipe and let's get to it.
Have a storage container with lid (for refrigeration of creamer) ready.
In a large bowl, whisk your ingredients together.
Once you have all ingredients incorporated and the taste is to your liking, pour mixture into a container to be refrigerated.
Store in an airtight container, in the refrigerator for up to a week.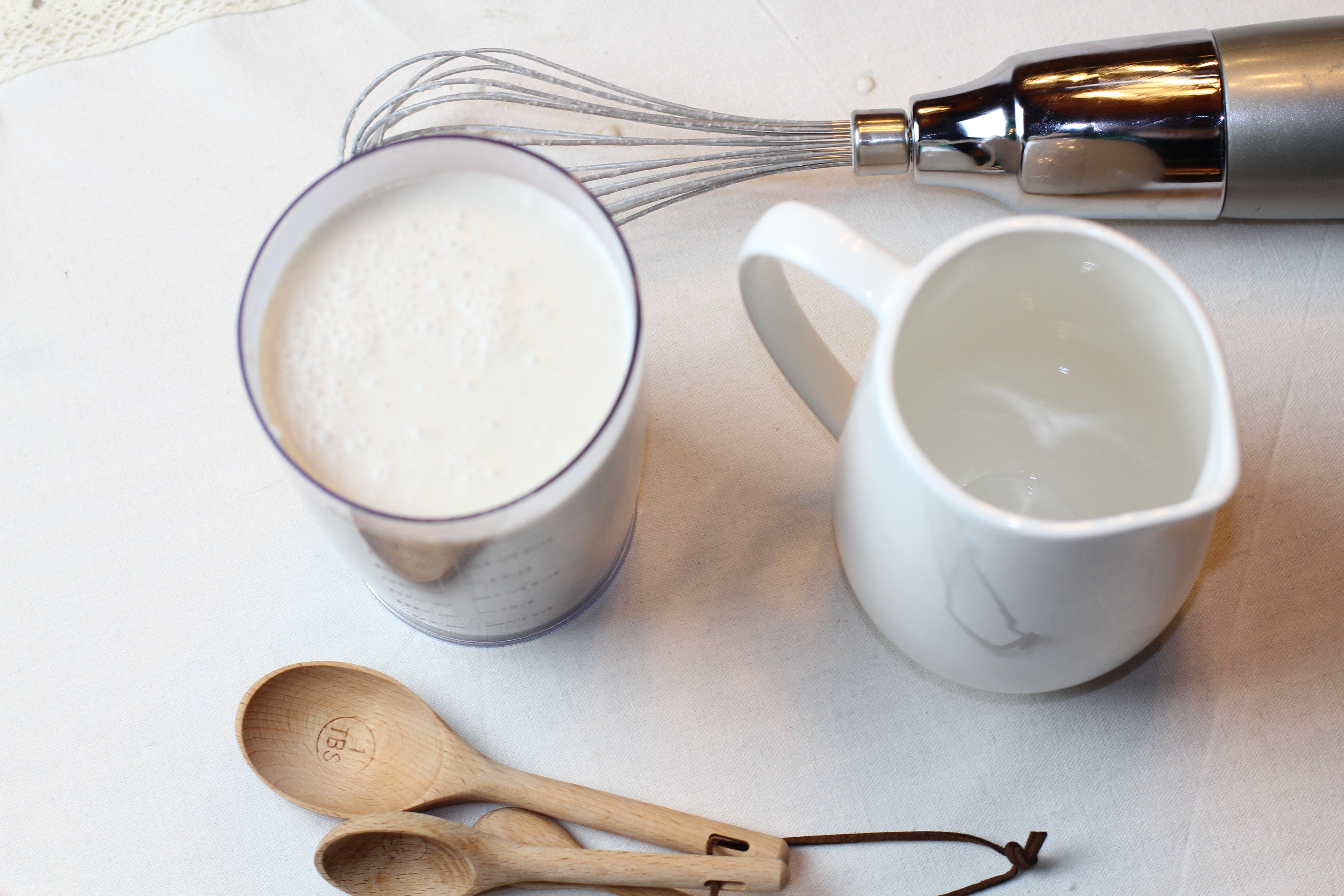 How to store
Because these are organic, chemical free ingredients, it will need to be refrigerated between uses.
The mixture after refrigerated will need to be spooned from container to your coffee. It will no longer be in a more liquid state.
Make sure when choosing a container for storage, you can easily get a spoon in and out.
I typically put all my creamers and condiments for storage into wide mouth mason jars with plastic reusable lids and label with my label maker or chalk labels.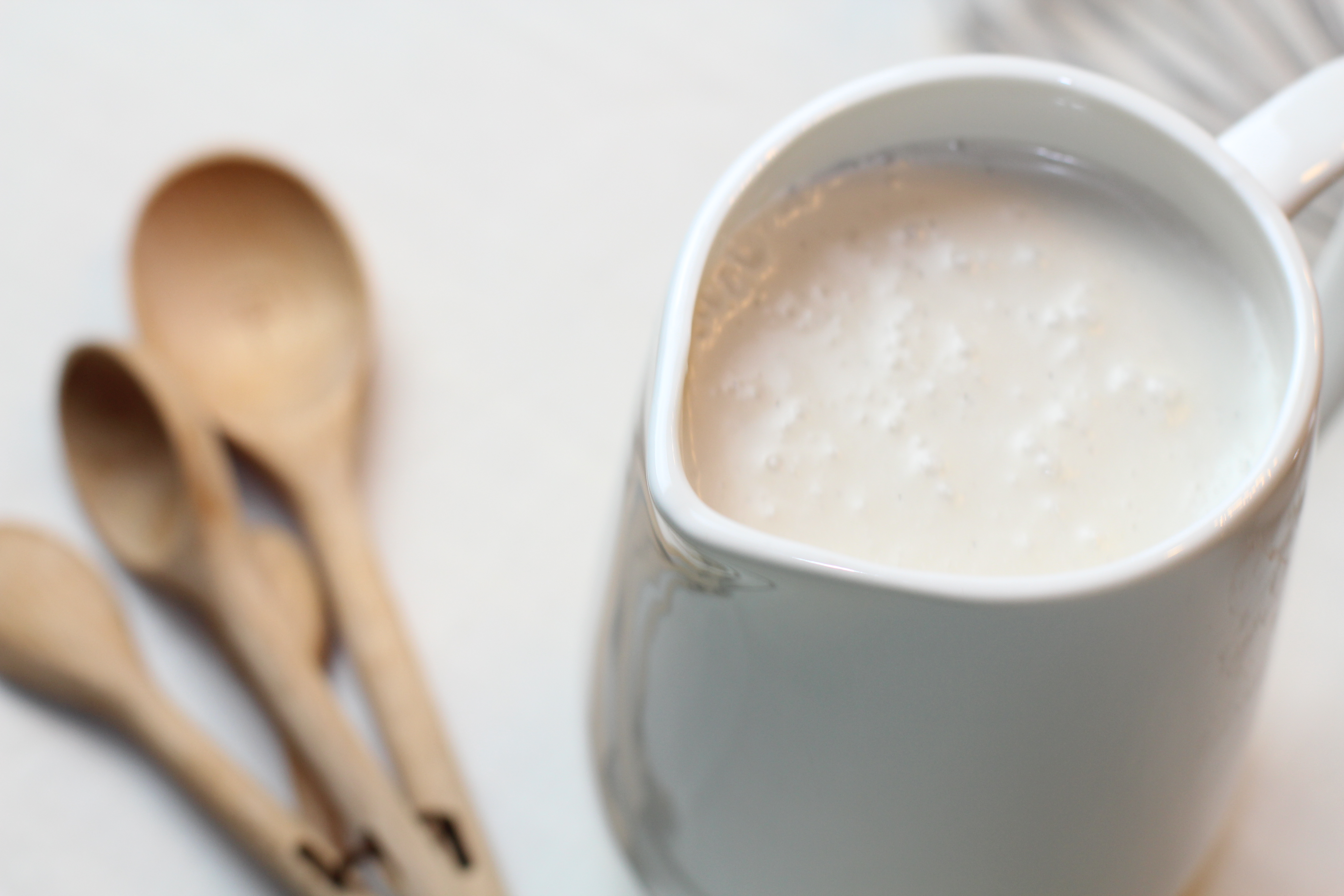 Shop
I hope you enjoy this recipe for a simple healthy coffee creamer alternative. It's easy to whip up and with organic ingredients, you can really enjoy a delicious cup of coffee.
Enjoy!