Over the last couple of weeks I have had an overwhelming amount of people ask me for a printed copy of  "how to put on your reusable face mask." Many of you are making these masks to donate or sewing them for loved ones. So it only seemed right that I make a printable instruction sheet that you can print off to include with your masks. Hopefully this will help clear up how to properly put them on to ensure proper fit.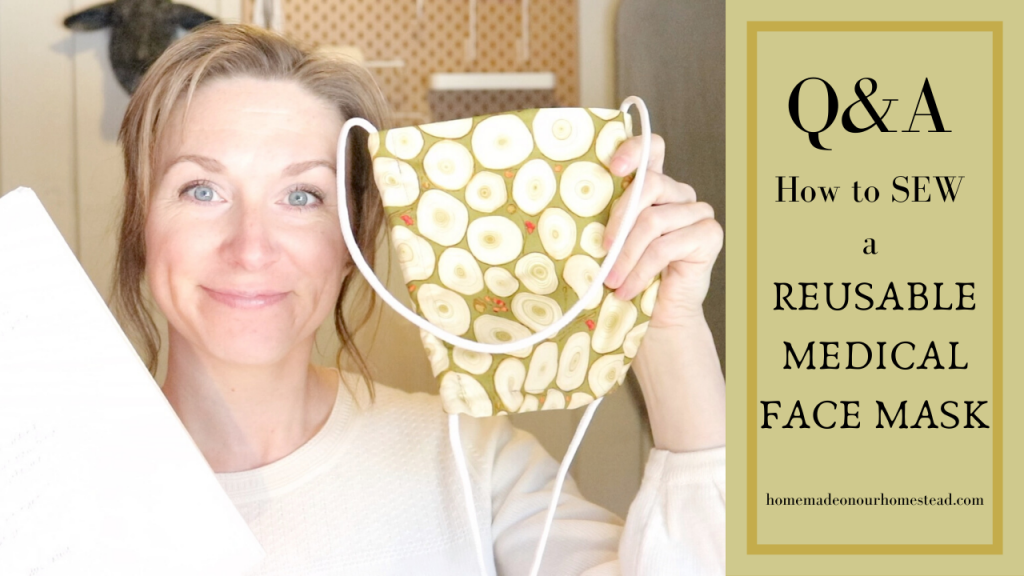 If you or someone you knows prefer video format, you can watch that here too.
Directly below this line will be a pdf download for the printable directions for putting your masks on. Click on the link and print.
How to put on your reusable face mask written instructions *** CLICK ON ME for your printable instruction sheet***
Please feel free to print as many copies as you'd like to include with your masks.
As a registered nurse, I'd like to take this opportunity to thank those of you who are making masks to donate to local hospitals, long term care facilities and anyone who is working on the frontline to combat this terrible pandemic. Without the gift of your time and resources to make these masks, our safety would be at far greater risk. You ARE appreciated-more than you'll ever know.
-Brie, RN
If you are interested in learning how to sew these masks, you can watch the full video for that right here. The Q&A video was created after this first video, to help answer some of the common questions I was receiving.