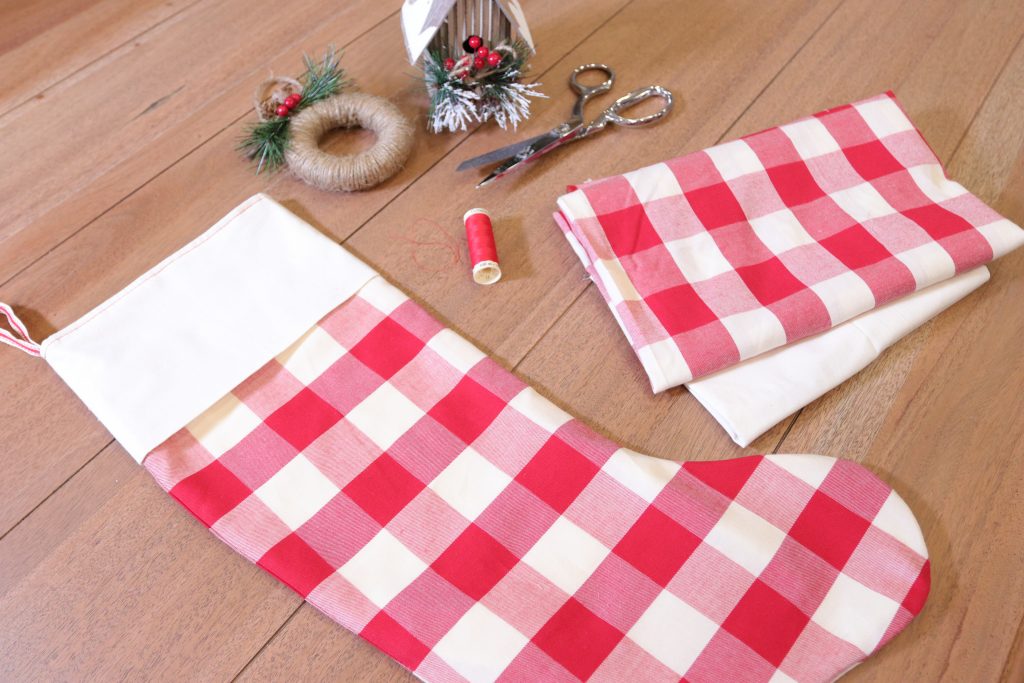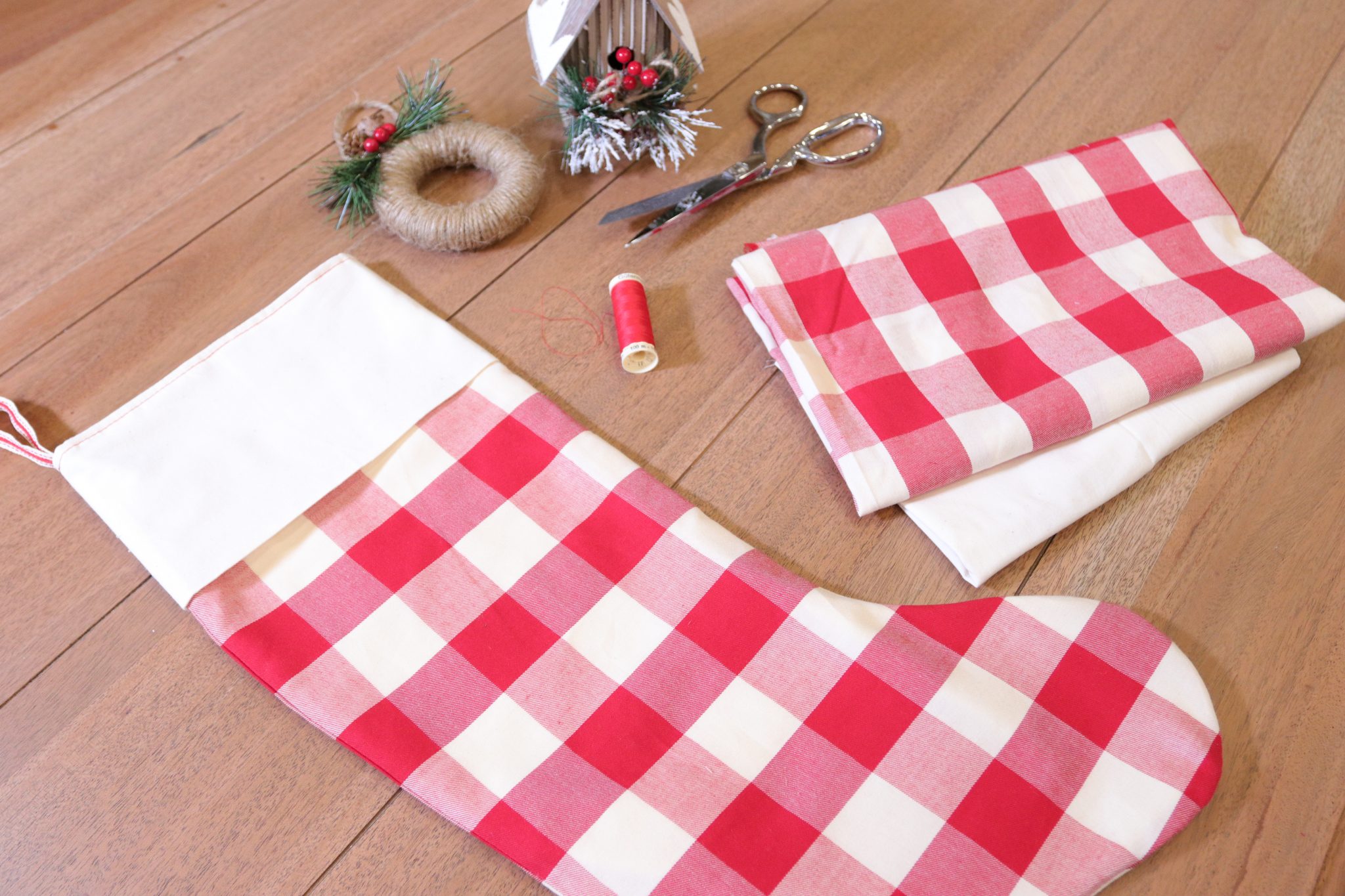 Learn how to make a Christmas stocking with this simple sewing tutorial.
Today I'm going to show you how to make a Christmas stocking. This is a really beginner friendly sewing project with lots of opportunities to personalize.
Grab your supplies, and let's start sewing! Santa will be here before you know it!
Why make your own Christmas stockings?
There are a lot of reasons why you might choose to make your own Christmas stockings so let's go ahead and list off a few here.
For starters, there's really something so special about making something with your own hands. Creating a pattern from a few bits of paper, picking the perfect fabrics, then constructing something you'll use year after year during Christmas time.
Unlike a lot of people, I don't buy a new store bought stocking each year for every member of my family. I prefer to use the ones that I've made myself. Call me old fashioned I guess but there's something special in the handmade decorations.
Handmade Christmas stockings also make great gifts and are totally customizable. You can make from old pieces of well loved clothing, choose a fabric that you know that person you are gifting too would love, and even embroider a name on the top band of the stocking.
How to make a Christmas stocking pattern
Making your very own Christmas stocking pattern is very simple. Today I'll be showing you how to make a pattern from a stocking you may already have, or you can feel free to download the pattern I created for this tutorial.
Both are very simple to do. If you don't happen to have a stocking to use for a pattern, you can also borrow one from a friend or family member to trace. You can also head to your local thrift store and grab one for a couple of dollars.
How to make a Christmas stocking video tutorial
Pin it for later: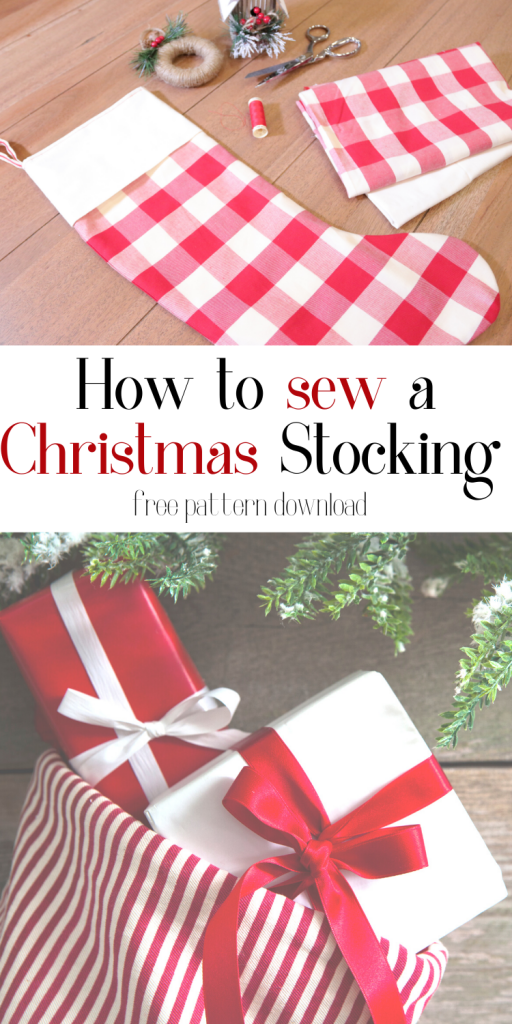 Supplies to make Christmas stockings
Let's go over what you'll need to sew these simple stockings.
You'll need an old stocking or the pattern I provided above. Either will work for this tutorial.
Fabric. You'll want some fabric for the exterior, coordinating fabric for the lining of your stocking.
A piece of fabric for the band around the outside.
Ribbon or a small scrap of fabric that you can make a loop to hang your stocking from.
Thread (contrasting or coordinating-it's up to you).
Iron.
Cutting Mat (optional if you have a safe cutting surface).
Ways to personalize a handmade Christmas stocking
Use old pieces of clothing. Now I'm in no way suggesting cutting up perfectly good clothing. But repurposing clothing that no longer fits or suits your taste instead of sending it to the thrift store is a great way to get some fabric-especially on a budget. It also helps keep clothing from landfills.
I really love repurposing old clothes for small sewing projects.
2. Buy a themed fabric that you know the person you are making the stocking for or gifting to will love.
3. Have a custom fabric made for your stockings. Websites like Spoonflower.com make some really fun fabrics and you can send them pictures to have fabric printed for you. Just note this can get pricey depending on the fabric base you select.
Making the Christmas stockings.
Download your pattern or get a stocking you'd like to use as a pattern.
If you are using an old stocking for your pattern, you can skip the downloading part.
Begin by downloading your FREE pattern if that's what you're going to want to use. Cut out the pattern pieces (4 separate pieces of paper) and tape them together accordingly.
NOTE: When printing your pieces, make sure you print to scale and NOT at 100%. Otherwise, the pieces really won't fit together.
Match up the lines the best you can and tape. Once you have this done your ready to cut out your fabrics.
Choose the fabrics for your Christmas stockings
You can pretty much use any fabrics you want to construct your stockings. I typically use a 100% linen or quilting cotton but flannel fabric is also really nice. You'll need a fabric for the exterior, fabric for the interior as well as for the band on the outside.
I really enjoy picking fabrics for my projects-one of my favorite parts of the whole creative process is putting colors and prints together. SO have fun with it!
Now is a great time to check your local big box craft stores for holiday printed fabrics and themed fabrics too. Most of them have these fabrics 50% off!! Don't forget to take your coupons for an extra discount (applicable at certain stores only).
Cont...
Check out the full Christmas tutorials playlist:

Subscribe to my channel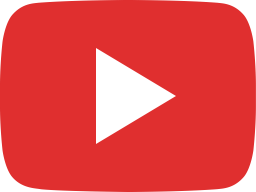 DIY FARMHOUSE CHRISTMAS ORNAMENT IDEA | Simple handmade Christmas Ornaments | Easy DIY oil ornament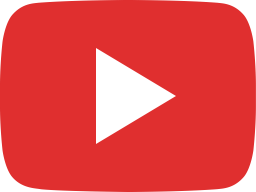 EASY CHRISTMAS STOCKING SEWING PATTERN | SEW WITH ME CHRISTMAS TUTORIAL | DIY STOCKING FOR CHRISTMAS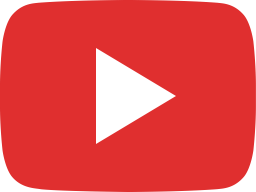 BEST HOMEMADE CHEESE SPREAD RECIPE | easy cheese party appetizer | SIMPLE CHEESE SPREAD APPETIZER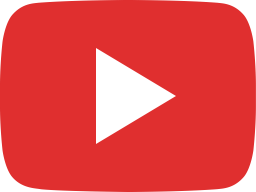 HOW TO SEW A DIY CHRISTMAS CHAIN | EASY DIY CHRISTMAS CHAIN | FREE Christmas Sewing Pattern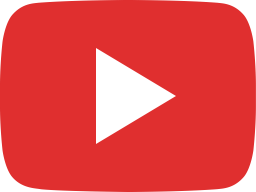 HOW TO MAKE A REUSABLE ADVENT CHAIN | Easy Christmas Countdown Chain | DIY fabric Advent Chain

Need a quick gift idea? How about this Kitchen Apron. You can watch the tutorial here too!
Pattern and written tutorial also. Just visit the search bar on the home page of this site and type "apron" in the search bar.
Happy sewing and crafting friends!