So…yup, here we are again. I wasn't going to do anymore mask tutorials. I promised myself I wouldn't. I have so many other crafty things I want to post and share. BUT…I had such an overwhelming amount of people requesting a NO SEW mask pattern that I simply couldn't ignore the request anymore. As a nurse I feel like its my duty to help when I can and however I can. That leads me to this post. A DIY no sew face mask that you can make from an upcycled t-shirt, in 5 minutes and it even has a filter pocket (if you want to call it that) and an option to add a nose wire to improve the fit.
Sadly, I can't post it just yet. The video is set to premiere on YouTube tomorrow morning and then I'll come and finish this post off.
Here's a sneak peak though. Wanna know the best part? You don't have to create a separate pattern for kids! With a twist of each side, the mask becomes slightly smaller to accommodate little faces. Yay! That right there is a win in my book.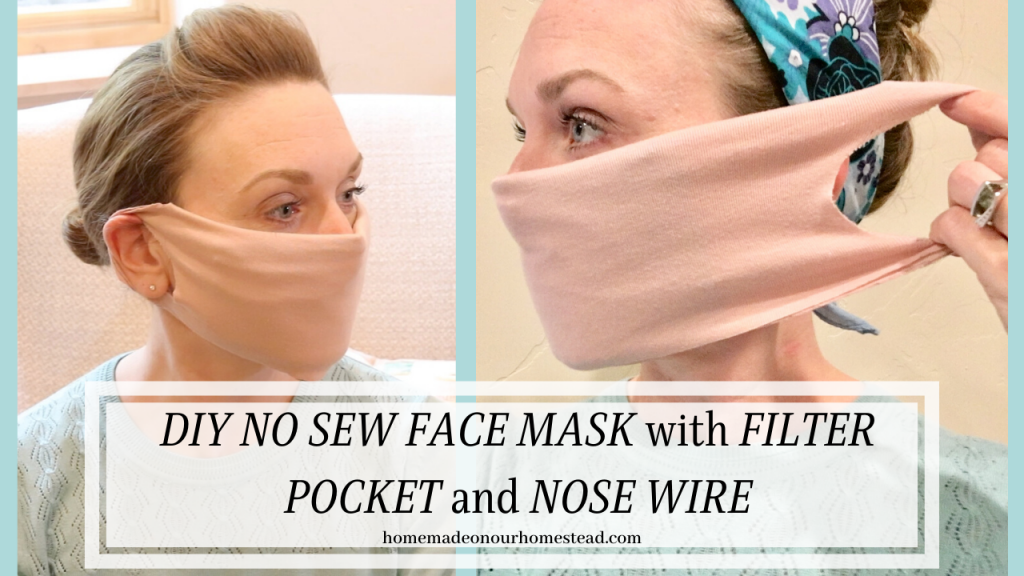 Interested in a video tutorial? You can watch that here too.
Pin it for later: