Looking for an easy and delicious olive oil bread dip that can also be used as a salad dressing and marinade? You've come to the right place. Today I'm sharing with you our families go-to recipe. We love this recipe so much it has become a staple in our home. In fact, its earned its own place on the counter. Yes-thats how much we love it! It's so versatile! Add a couple other ingredients to change up the flavor and create a whole new recipe. Whats even better? It's a Whole30 and Keto compliant dressing too!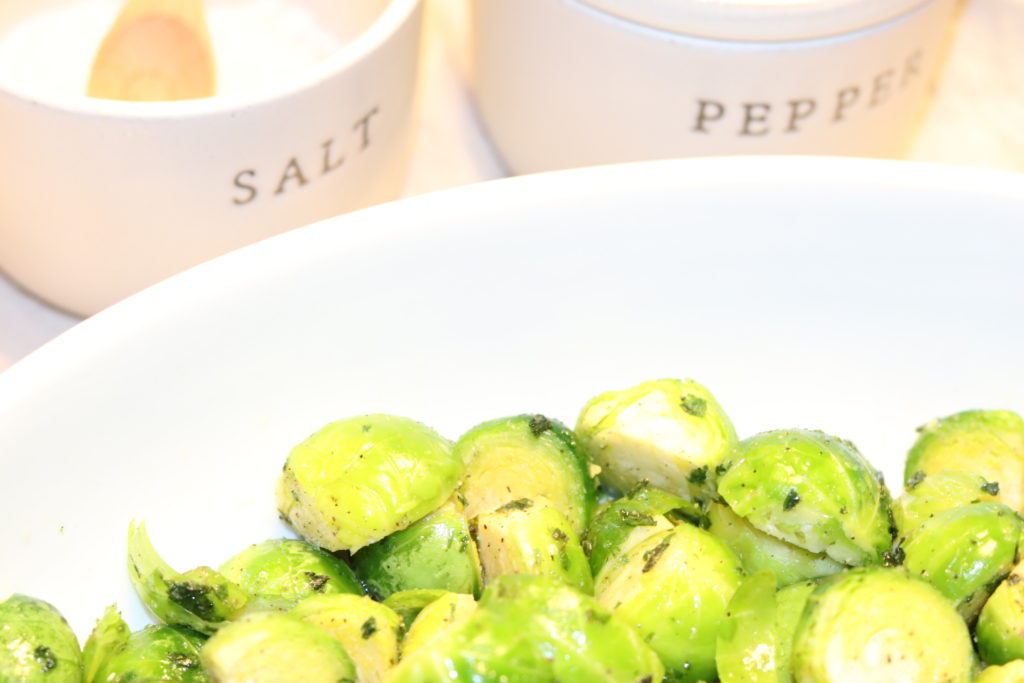 Mark has been telling me for months that I needed to share this recipe here on the blog. Now is the time! We use this so frequently I've run out of excuses as to why I haven't shared it yet. Like I said before, I make this once a week. Every. Single. Week! If I don't have some made up I know for certain that I'm going to get asked about it. So now I just know that if I see the bottle getting low, I best get to making more. So I'm going to share this recipe with you today.
*Disclosure: Some of the links in this post are affiliate links. This just means if you click on a link to make a purchase, homemade on our homestead may make a small commission at no extra cost to you. Thank you for you're support.*
You can read our full disclosure policy here.
Other options for this recipe:
Use it as a stand alone bread dip. As it is. No other ingredients.
Add some balsamic vinegar to it and give it a whole new depth of flavor.
Fresh crushed garlic (instead of dried) will make the flavors even more complex and delicious.
Add crushed garlic and red pepper flakes to give it a bit of heat.
Mix in some fresh parmesan cheese and again, new flavor.
Drizzle dressing over deviled eggs or a sliced avocado for a WHOLE30, Keto friendly snack.
So you see, I'm just giving you the base recipe. You can do so much with it! Please don't hesitate to share your creations with us as well as pictures. I love trying new things.
Suggestions for this olive oil dip recipe:
Try making this recipe 12-24 hours BEFORE you'll need it. It really gives the flavors time to meld together. D
Do not put this in the refrigerator. The olive oil will solidify and turn cloudy. Of course this can be fixed by removing from the refrigerator and letting it come up to room temperature. But still, if you're like us you'll want to be able to use this frequently.
Keep in a glass container with a large hole pour spout for easy use. This is the one we use and we love it. It's glass, dishwasher safe and doesn't run down the side of the container like most other containers do.
Ingredients List:
2 cups of extra virgin olive oil. Regular or bold olive oil is fine as well. Whatever you have on hand will work. This is the one we usually buy. If you don't care about it being organic, you can try this one.
Himalayan salt (you can use regular salt as well if thats what you'd normally use to salt your food).
Ground pepper.
Cilantro (fresh or freeze dried)
Parsley (fresh or freeze dried).
Basil (fresh or freeze dried).
Chives (fresh or freeze dried).
Garlic (fresh or dried ground garlic). I did find that using fresh garlic, unless you are using immediately, becomes slightly bitter if left more than a couple of days. If you are using within a few hours or 24 hours, fresh garlic is perfect!
Crushed red pepper flakes (optional).
Fresh grated parmesan cheese (optional).
Recipe for olive oil bread dip, salad dressing and marinade: (Recipe yields a 2 cup batch)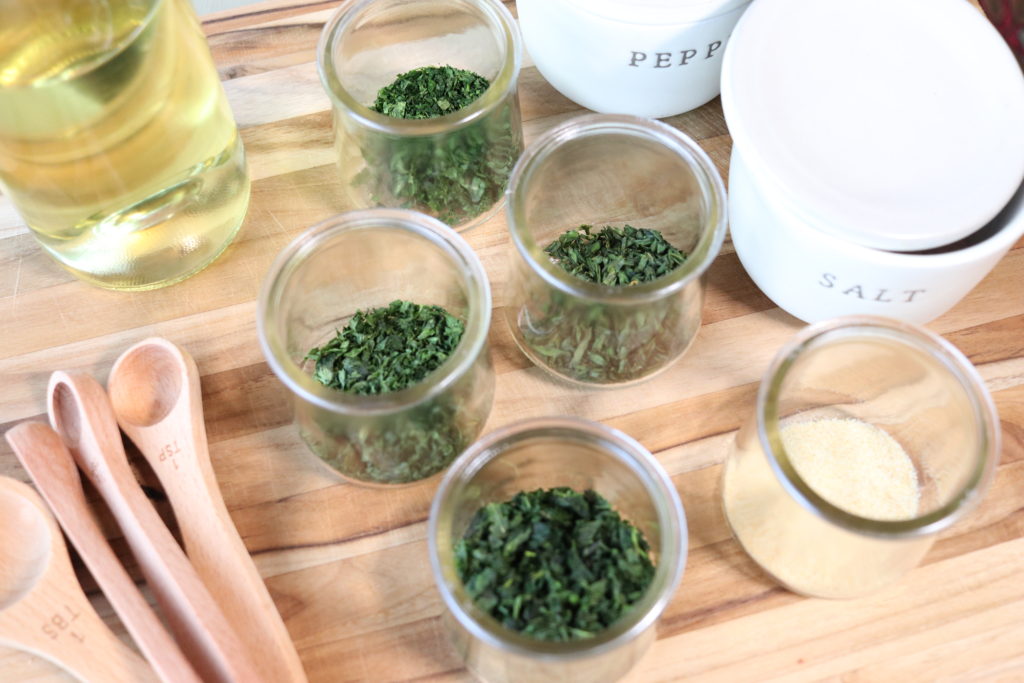 Add 2 cups of extra virgin olive oil to a mixing bowl. *You can just add all the ingredients to a salad dressing dispensing bottle and give it a good shake as well. Up to you. Less dishes perhaps? Always sounds good right?*
Add in 3 teaspoons of fresh (or freeze dried) cilantro, parsley, basil and chives to bowl or container with olive oil.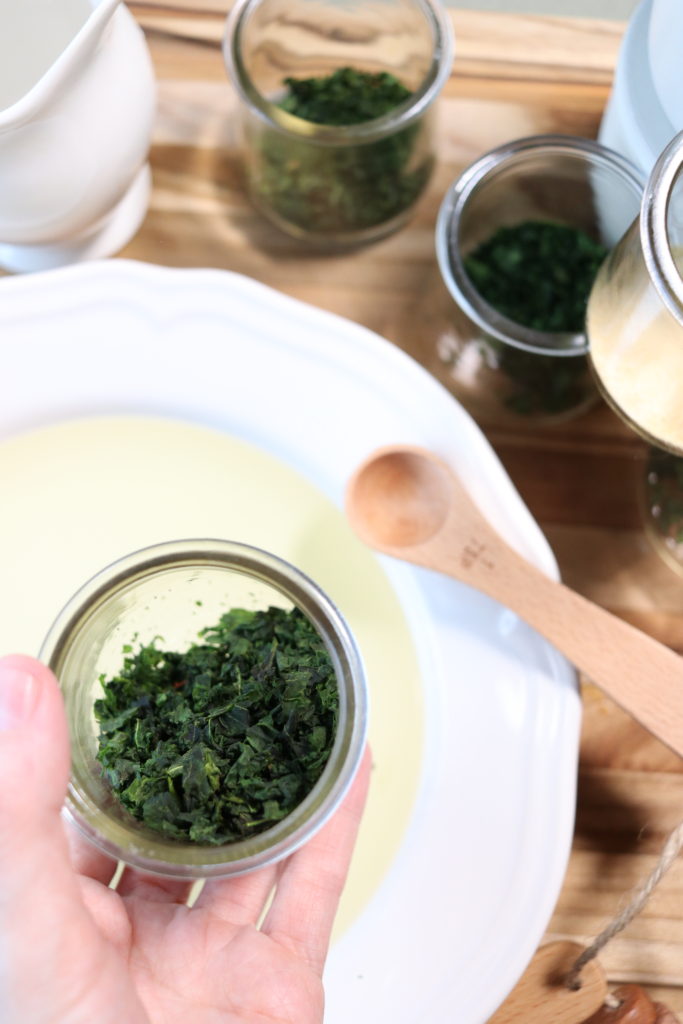 After you have added 3 teaspoons of each of your dried herbs, add 1 teaspoon of himalayan salt and ½ teaspoon of black pepper.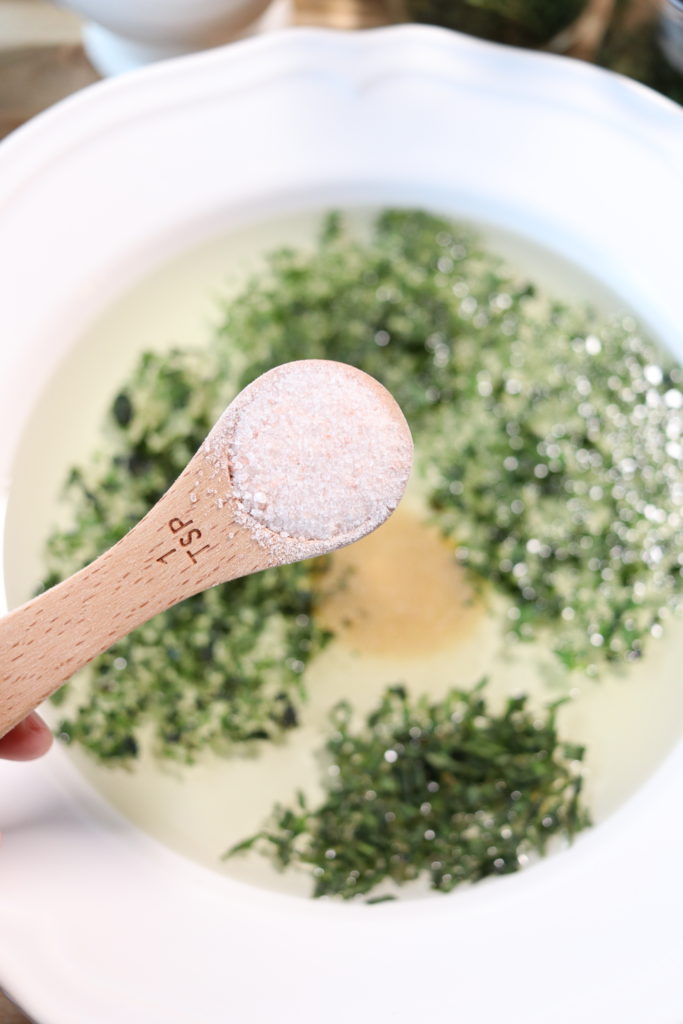 Continue by adding 1-3 teaspoons of dried ground garlic powder (not garlic salt). We usually do 2 teaspoons for salad dressing and 3 teaspoons if we are using as a bread dip or marinade base. Totally up to you. Can you ever really have to much garlic? I think not.
Whisk all ingredients together until fully incorporated.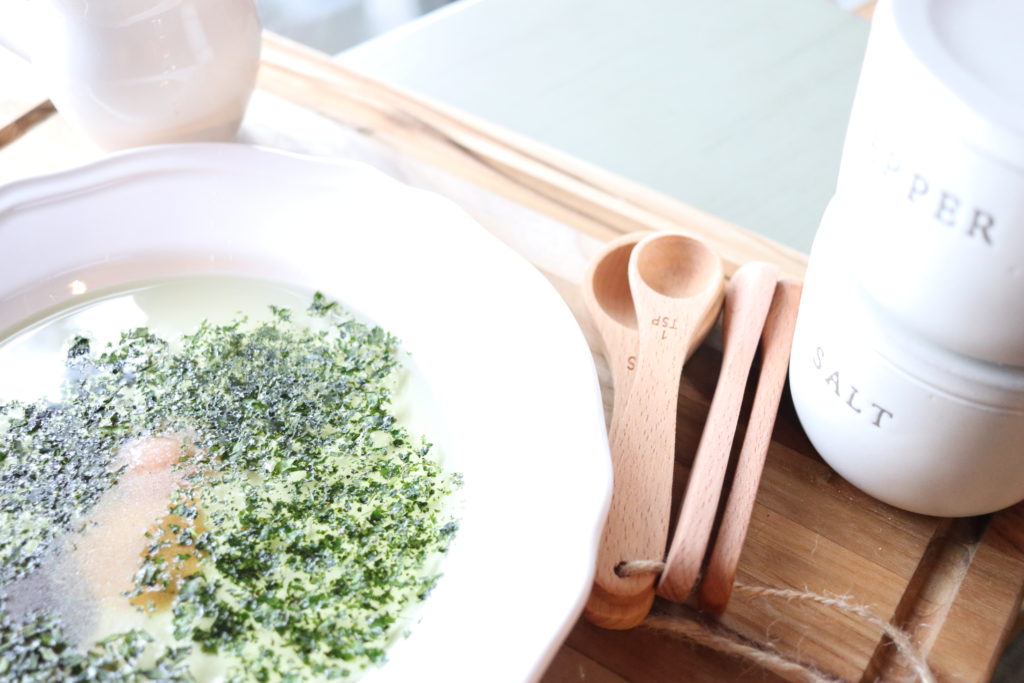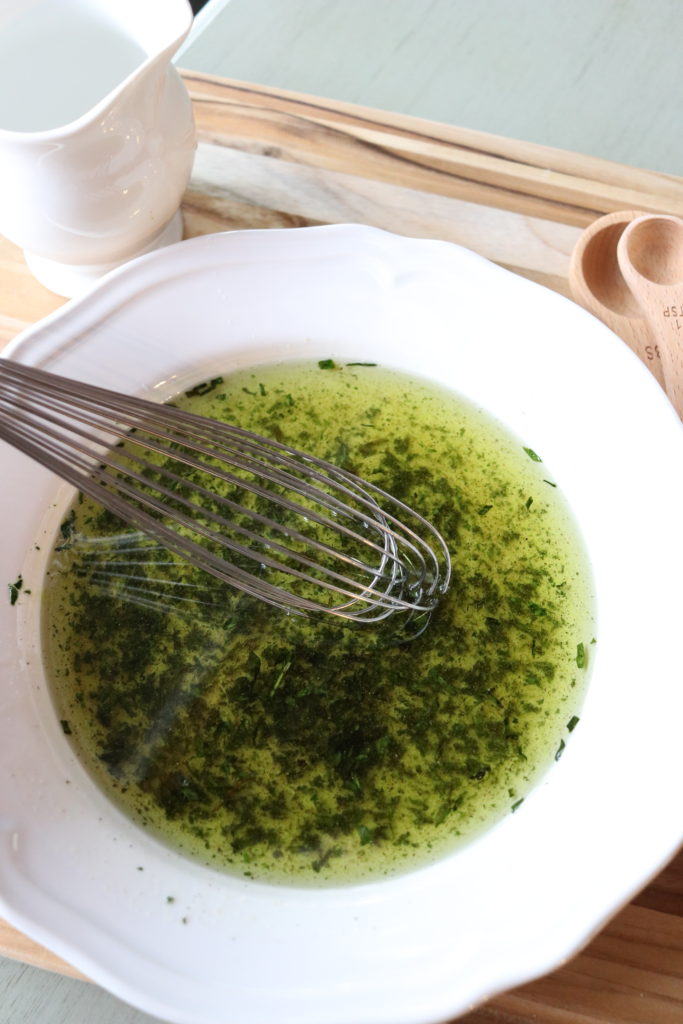 Isn't that the easiest recipe for an olive oil salad dressing, marinade, bread dip ever? The green goodness will not disappoint.
If you are planning to use this for a bread dip, I'd recommend using fresh crushed garlic as it really does take this dip to a whole new level. But it is so good, healthy and full of flavor either way. Here in our house my husband is often doing Whole30 or Keto meals and this dressing/marinade is compliant with both of these. Obviously if doing either, bread isn't compliant with these plans (sorry).
Do you have a favorite olive oil (bread) dip, salad dressing or marinade?
What s your go-to recipe for olive oil based dressings, marinades or dips? What would you add to this recipe to add even more depth of flavor or heat? WHEN you give this dressing recipe a try (notice I didn't say IF), post your pictures and what you added below. I'd love to see and share!!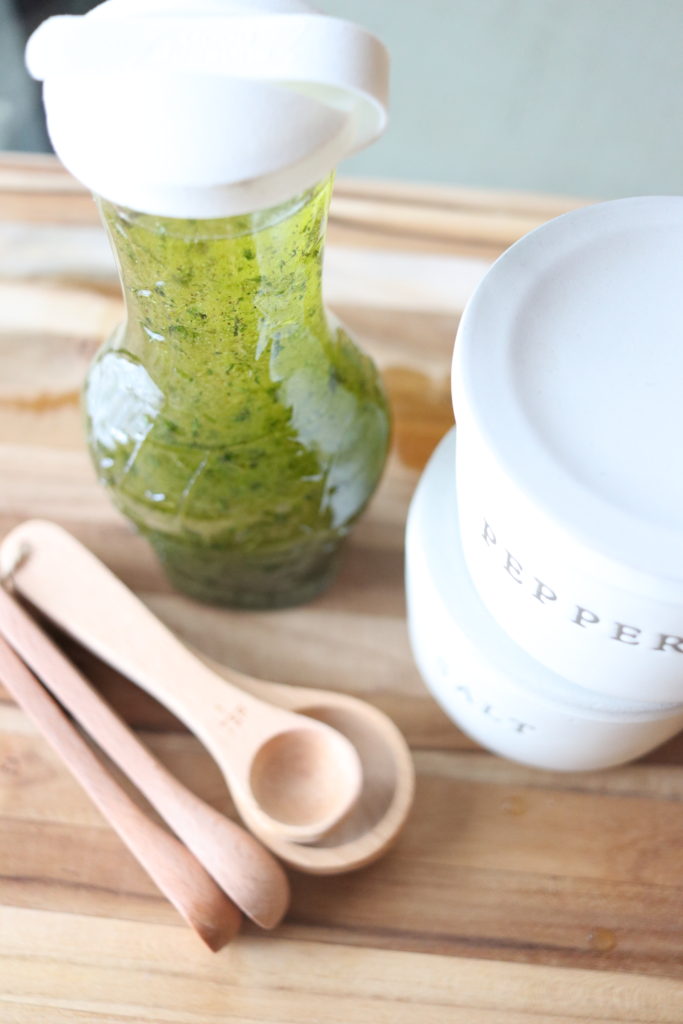 Shop for items used in this post:
Glass dressing dispenser with easy pour spout
Organic Extra Virgin Olive Oil
Extra Virgin Olive Oil (not organic)
Magnolia Home Honey Pot (in case you're like me and need a "set" of everything)
Are you interested in learning how to earn an income blogging? Don't know where to begin?
Click HERE to be taken to the best and only blogging course you'll ever need to learn how to earn and income blogging and while sharing your passion with others. This course will walk you through how to start a blog and grow your brand.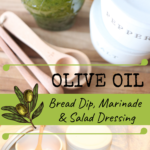 Olive Oil Bread Dip, Marinade & Salad Dressing. Whole30 & Keto Friendly
Ingredients
2

cups

Extra Virgin Olive Oil

Regular & Bold Olive Oil are ok as well

3

teaspoons

Cilantro

fresh or freeze dried

3

teaspoons

Chives

fresh or freeze dried

3

teaspoons

Basil

fresh or freeze dried

3

teaspoons

Parsley

fresh or freeze dried

2

teaspoons

Garlic

add more or less depending on your taste

1

teaspoon

Salt

(Himalayan or regular salt)

½

teaspoon

Pepper

(black or white pepper)

½

teaspoon

Roasted Red Pepper Flakes

(optional) add to taste

1

teaspoon

Fresh Crushed/Minced Garlic

(optional) add to taste
Instructions
1. Pour olive oil into mixing bowl or dispensing container of your choice.

2. Add 3 teaspoons of each of the fresh or freeze dried herbs-cilantro, chives, basil, parsley (add more or less depending on your preference).

3. Add 2 teaspoons of ground garlic powder to olive oil mixture.

4. Add salt and pepper.

5. Add optional ingredients to taste.

6. If you are using this as a bread dip, I prefer to make this and let sit at room temperature for 12-24 hours to really make all the flavors as bold as possible.


7. Serve with balsamic vinegar and fresh bread for bread dip.

8. Drizzle over deviled eggs or sliced avocado for a quick snack packed with loads of flavor.

9. Perfect over a bed of sprouts topped with over easy eggs for breakfast.

10. Makes a great salad dressing by itself or blended with fresh avocado.

ENJOY!
Recipe Notes
Do not refrigerate this dressing. The olive oil will solidify and become cloudy. If you make a large batch and won't be using it all right away, then place in the refrigerator and remove to bring to room temperature before intended use time. 
Let dressing sit for 12-24 hours before use to really extract all the flavors of the herbs.
Pin it for later: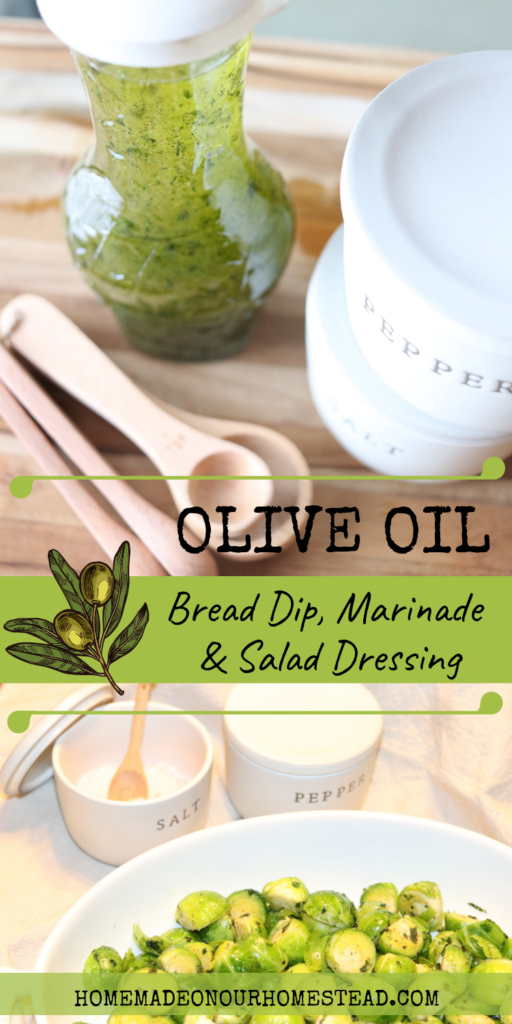 Thank you so much for visiting our homestead. We hope you enjoy this recipe! Don't forget to share and subscribe.
Many blessings to you and yours,
Brie