This simple recipe for paleo coconut coffee creamer will leave you wondering why you haven't been making your own coffee creamer all along.
Rich and creamy coconut creamer with just a hint of vanilla flavor. The perfect addition to your morning cup of coffee.
Quick and easy recipe for how to make paleo vanilla coconut coffee creamer from ingredients you have at home. It's so easy and contains none of the chemicals commonly found in store bought creamers.
Slowly but surely we are eliminating chemicals from our home. It may not seem like much to switch to a homemade coffee creamer, but starting somewhere is better than never starting at all, right? Are you looking to start eliminating toxic substances from your home too? Why not start here? Start with us! We love to do things with our community. Join us in this venture of a more toxic free home and lifestyle. For far to long its been a "normal" way of life to have chemicals in the home. Let's make chemical free the new "normal." Here we go! Stayed tuned as we'll be sharing our recipe for how to make homemade mayonnaise as well.
Disclosure: Some of the links below are affiliate links, meaning, at no additional cost to you, I will earn a commission if you click through and make a purchase.
Ingredients for paleo vanilla coconut coffee creamer:
The ingredients listed below are for 1 batch of creamer. I typically use 1 batch per week having 1.5-2 cups of coffee per morning and 2 Tbsp in each cup. Thankfully, because this is so easy to whip up I haven't ever really ever run out. As another option, add 1 can of organic coconut milk to the mixture to make a bigger batch. This is how I typically make it.
(1) 5.4 oz can of unsweetened organic coconut cream
10-20 drops (or to taste) of organic liquid stevia
1 tsp (or to taste) organic vanilla bean paste (optional)
1 tsp (or to taste) pure vanilla extract
(1) 8 oz can organic coconut milk (optional). This will make a larger batch and won't be as creamy as it would be if you just used the coconut cream.
*You can also add other pure organic extracts for different flavor variations. Some I alternate between are almond and hazelnut.*
Directions to make the paleo coconut coffee creamer:
Gather all ingredients needed (listed above).
Have storage container with lid (for refrigeration of creamer) ready.
Immersion blender, hand mixer or stand mixer for mixing all ingredients. Can also mix by hand if you don't own any of the above.
Large bowl and whisk if you are mixing by hand. If using an immersion blending in the small mixing vessel they provide, be sure to start your blender out on the lowest setting (1). Otherwise it can get really messy. I figured this out the hard way so I'm trying to save you from the mess I had the first time I used that. Ha!
Add all ingredients to vessel of choice for mixing. I suggest making one batch to start and checking the amounts of the optional ingredients to taste. Some people don't like sweet creamer, so I would start out with 5 drops of liquid stevia and add to your liking or omit it all together. Same for vanilla paste and vanilla extract. Again, this is totally customizable so make it your own!
Once you have all ingredients incorporated and the taste is to your liking, pour mixture into a container to be refrigerated. Because these are organic, chemical free ingredients, it will need to be refrigerated between uses. The mixture after refrigerated will need to be spooned from container to your coffee. It will no longer be in a more liquid state. So make sure when choosing a container for storage, you can easily get a spoon in and out. I typically put all my creamers and condiments for storage into wide mouth mason jars with plastic reusable lids and label with my label maker or chalk labels. You can find the link to the labels I use here.
Store for up to one week. Although I doubt it will last that long 🙂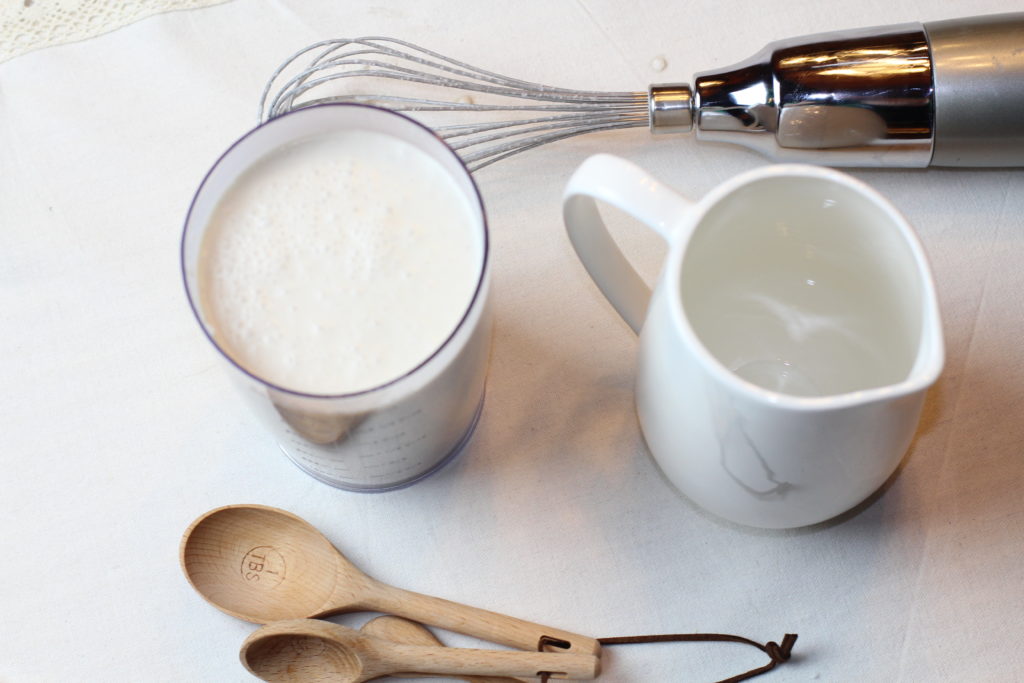 What is your favorite recipe for paleo coffee creamer?
We are not strictly a paleo household. I have just always loved the flavor and richness from coconut milk and coconut cream. I typically like a little sweetness to my coffee but not creamers that are too sweet. I'm always looking for new recipes that I can try that are made from scratch and chemical free. Please share yours below as well as how you stubbled upon it! I always love a good story with a recipe.
Shop items used in this post:
(Optional) Organic Coconut Milk
Kitchen Aid Immersion Blender 3 Speed
Ball Storage Jars and Reusable Lids
Reusable Chalk Labels and Chalk Pen
Looking for another delicious paleo / whole30 compliant recipe?
Simple Paleo dressing or marinade recipe:
Print: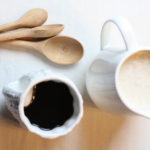 Paleo Coconut Coffee Creamer
Ingredients
(1)

5.4 oz can

organic unsweetened coconut cream

10-20

drops

organic liquid stevia

(to taste)

1

tsp

organic vanilla bean paste

1

tsp

organic pure vanilla extract

(1)

8 oz can

organic coconut milk

(optional)
Instructions
1. Mix all ingredients together by method of choice (in a bowl with a whisk, immersion blender, or stand mixer). Add more stevia to taste. Start with 5 drops and add more to taste. Keep track how many drops you added per batch for ease of making again.

2. Once all ingredients are incorporated, store in an air tight, wide mouth container for refrigeration. Since these are chemical free ingredients, they will need to be chilled between uses.

3. Spoon 1-3 Tbsp (again, to your liking) into hot coffee. Stir and enjoy!

*similar to bullet coffee except you are adding this mixture in place of butter*

Pin it for later: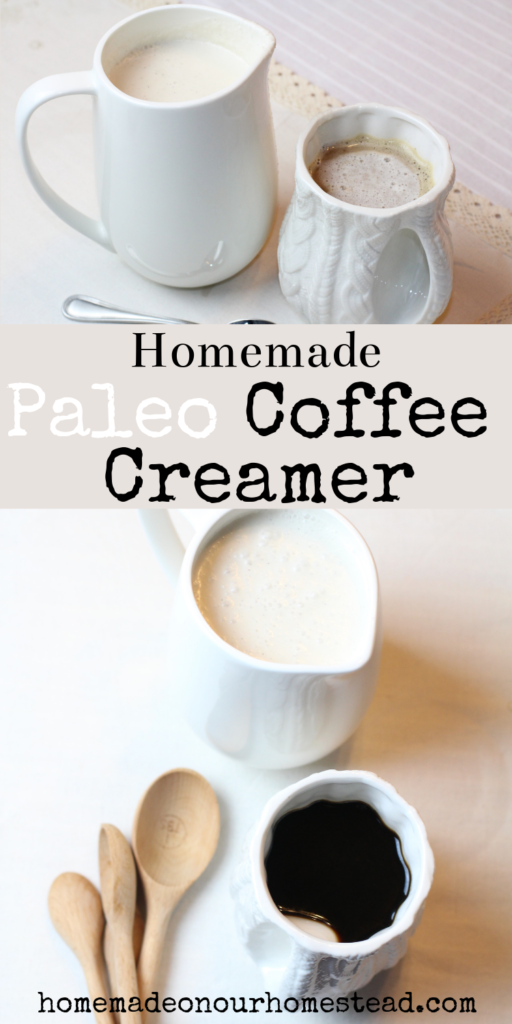 Thanks so much for stopping by our homestead. Enjoy!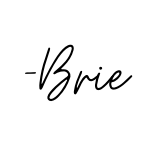 More delicious & healthy living recipes from scratch playlist: